Starting your weight loss journey entails making a commitment to transform your diet. With so many diverse meal plans, finding the one that resonates most can be both exciting and overwhelming. From low-carb and high-protein diets to intermittent fasting and balanced portion control, each approach carries its own benefits.
This article gives a 7-day weight loss meal plan that provides nutrition and energy while bringing you closer to your goal weight.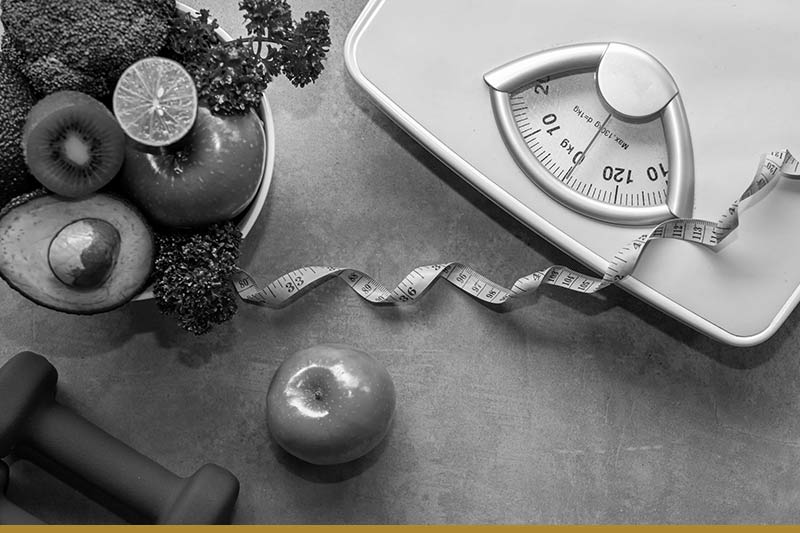 What Is the Best Meal Plan Weight Loss?
The most successful meal plans for weight loss are rich in nutrients and low in refined carbs. The food you eat should also be as close as possible to its natural state, without chemical flavoring, colors, and sweeteners. Highly processed (also called ultra-processed) food is proven to be a health hazard, increasing the risk of obesity and other serious, life-threatening conditions.
Committing to a healthy diet does not mean depriving yourself of tasty food and isn't necessarily restrictive. A successful meal plan will be tasty, nutritious, and varied but also provide you with more energy, better physical and mental health, and even glowing skin.
If any of the ingredients listed in this meal plan don't agree with you or cause an allergic reaction, consult your medical provider for a suitable substitute.
Before implementing any dietary changes, consult a medical professional, who will recommend a weight loss meal plan that takes into consideration your medical history.
Meal Plan for Weight Loss: Day 1
Breakfast
Scramble ½ cup of egg whites with 1 teaspoon olive oil and some fresh herbs (basil, parsley, dill). Add ½ cup cherry tomatoes. Eat with 1 slice of wholegrain toast. Finish with ½ cup of fresh blueberries.
Morning Snack
Slice up 1 medium-sized apple and mix with 1 tablespoon peanut butter.
Lunch
Heat 2 cups of vegetable soup, such as tomato, pumpkin, or cauliflower. Slice two pieces of wholegrain baguette diagonally and top with 2 tablespoons of grated cheddar, mozzarella or other cheese. Add a pinch of pepper and toast until the cheese melts.
Afternoon Snack
2 tablespoons of hummus with 6 sliced baby carrots.
Dinner
Roast 4 ounces of salmon and 1 cup Brussels sprouts seasoned with ¼ cup olive oil for 15 to 20 minutes or until ready. Serve with ¾ cup of brown rice and 1 tablespoon of walnuts on the side.
Meal Plan for Weight Loss: Day 2
Breakfast
Mix ½ cup of oatmeal with one sliced banana. Add 1 cup of fat-free cow's milk or unsweetened non-dairy milk and leave until the oatmeal absorbs the liquid. Top with 1 tablespoon of chopped nuts or chia seeds.
Morning Snack
Mix ½ cup ricotta cheese with ½ cup of raspberries. Sprinkle 1 tablespoon of chopped pecans on top.
Lunch
Build a sandwich on top of two slices of wholegrain bread. Use hummus, avocado slices, and your choice of fresh and roast vegetables. Fresh tomato and cucumber, roast peppers, zucchini, or eggplant are great choices.
Afternoon Snack
Cut 7 apricots in half and fill them with 7 walnut halves.
Dinner
Serve 4 oz broiled flounder or other white fish with two thin slices of lemon, 2 slices of tomato and 2 tablespoons grated parmesan cheese. Enjoy with 1 cup of couscous and 1 cup of steamed broccoli on the side.
Meal Plan for Weight Loss: Day 3
Breakfast
Prepare avocado egg toast with ½ medium avocado on 1 slice of wholegrain bread. Fry one large egg in ¼ tablespoon olive oil. Add on top of the avocado toast with a pinch of salt and pepper. Finish with 1 clementine.
Morning Snack
Mix ½ cup plain Greek yogurt with ¼ cup sliced strawberries.
Lunch
Mix lime juice, chipotle, honey, garlic, and salt in a blender. Toss cauliflower florets in the sauce. Roast the cauliflower for 20 minutes and leave to cool. Mix ½ cup of quinoa with ¼ cup of black beans and 2 tablespoons of grated hard cheese. Place the cauliflower, quinoa, and beans in a bowl and enjoy.
Afternoon Snack
Mix ½ cup low-fat cottage cheese with cubes of one piece of fruit (apple, pear, peach, etc.) or a handful of grapes.
Dinner
Grill 4 oz of chicken breast marinated in barbecue sauce. Add chopped scallions and a dash of lime juice. Serve with 2 cups of fresh spinach fried lightly with garlic and olive oil, and ½ baked sweet potato.
Meal Plan for Weight Loss: Day 4
Breakfast
Prepare a smoothie with 1 cup frozen berries, ½ banana, and 8 oz of low-fat or fat-free milk (dairy or plant). Accompany with 1 or 2 hard-boiled eggs.
Morning Snack
1 sliced cucumber with 4 tablespoons of avocado-yogurt dip.
Lunch
1 cup tomato soup and a sandwich made with 1 wholewheat pita, 3 ounces thinly sliced roast beef, 1 teaspoon horseradish, mustard, tomato, and lettuce. Serve with 2 cups raw vegetables and ¼ cup hummus on the side.
Afternoon Snack
Mix baby carrots with 2 tablespoons of guacamole.
Dinner
Grill 4 oz of shrimp covered with 1 teaspoon of olive oil and 1 teaspoon of chopped garlic. Steam one medium artichoke and add ½ cup whole wheat couscous, diced bell pepper, garbanzo beans, fresh cilantro or parsley, and honey mustard dressing on the side.
Meal Plan for Weight Loss: Day 5
Breakfast
Eat one wholegrain English muffin topped with 2 tablespoons of nut butter and 1 sliced banana. Finish with 1 wedge of cantaloupe.
Morning Snack
1 ounce of cheddar cheese and one hard-boiled egg.
Lunch
Chicken salad with lettuce and multigrain toast. Roast 4 oz of chicken breasts with ¼ cup of sliced red grapes, 1 tablespoon of almonds, ¼ cup of chopped celery, 1 tablespoon of mayonnaise, and 1 tablespoon of unsweetened Greek yogurt.
Afternoon Snack
½ sliced apple dipped in 1 tablespoon of peanut butter and 2 tablespoons of low-fat, low-sugar granola.
Dinner
3 ounces of broiled or grilled flank steak with one baked sweet potato. Eat with 1 cup of steamed zucchini and 1 ½ cup of berries.
Meal Plan for Weight Loss: Day 6
Breakfast
Toast 1 wholegrain frozen waffle with 2 tablespoons of nut butter. Add 1 small, sliced banana on top and sprinkle some cinnamon.
Morning Snack
1 cup plain Greek yogurt, 2 tablespoons sliced strawberries or raspberries, and 2 tablespoons slivered almonds.
Lunch
Turkey burger or veggie burger with a salad on the side made with 1 cup baby spinach, ¼ cup cherry tomatoes cut in half, ½ cup cooked lentils, 2 teaspoons grated parmesan or another hard cheese, and 1 tablespoon vinaigrette.
Afternoon Snack
1 low-fat mozzarella string cheese stick and 1 cup grapes.
Dinner
4 ounces of poached salmon with 1 ¼ cup shredded cabbage and 2 diced scallions seasoned with 1 tablespoon of rice vinegar and 1 ½ teaspoons olive oil. Serve with 1 cup of quinoa.
Meal Plan for Weight Loss: Day 7
Breakfast
Mix 1 cup of any puffed, unsweetened grain, ½ cup berries, 1 tablespoon slivered almonds, and 6 ounces of plain Greek yogurt in a bowl.
Morning Snack
Dip 2 medium carrots in 2 tablespoons of humus.
Lunch
4 ounces of sliced roasted turkey breast with tomato cucumber salad on the side. Mix 1 tomato, ¼ cup sliced cucumber, 1 teaspoon fresh chopped basil, and 1 tablespoon of a dressing of your choice. Finish with 1 medium orange.
Afternoon Snack
1 cup raspberries mixed with 1 ounce of dark chocolate.
Dinner
5 ounces grilled wild salmon with ½ cup brown or wild rice on the side. Serve with 2 cups mixed baby greens and 1 tablespoon of low-fat salad dressing. Finish with 1 sliced pear.
Conclusion
Successful weight loss is founded on a tasty, healthy, and sustainable diet regimen. Combined with lifestyle changes, physical activity, and emotional wellbeing, the results of your weight loss journey will be evident.
To design a weight loss meal plan tailored to your goals and medical history, schedule a consultation with our medical professionals at Vibrant Vitality Clinic.