Topiramate is a generic medication belonging to the family of antiepileptic drugs. The FDA approved it for the treatment of epilepsy and migraines, but doctors also use it for other conditions, including fibromyalgia, alcohol dependence, and eating disorders. They often prescribe it off-label to help overweight patients lose weight.
This article explains how topiramate works for weight loss.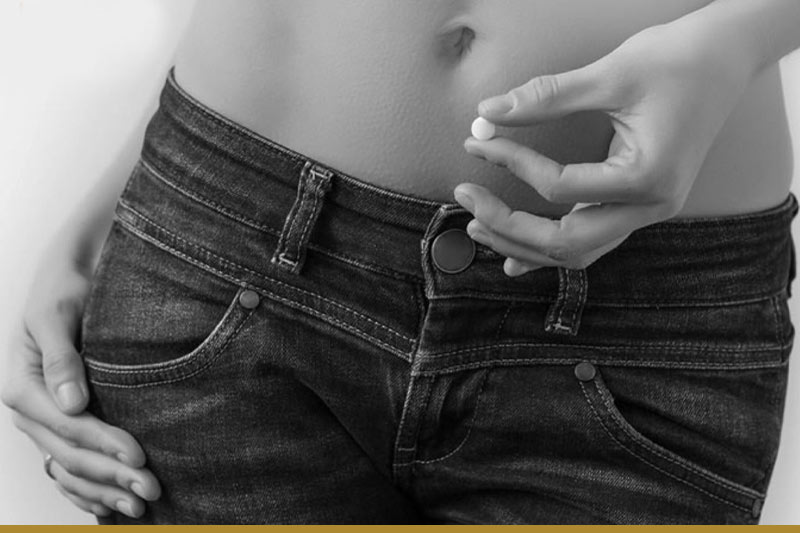 Can Topiramate Help Me Lose Weight?
Topiramate is primarily used for its anticonvulsant effects. During clinical trials, the drug caused weight loss as a side effect in many participating patients. Doctors now prescribe it to overweight people who can benefit from the medication because of it curbs appetite and prolongs satiety.
Doctors determine the patient's eligibility for the therapy based on their BMI, medical history, and the medications they take.
How to Take Topiramate for Weight Loss?
Topiramate requires a doctor's prescription. Patients take it in the form of tablets or sprinkle capsules once daily, with or without food. Doctors recommend taking topiramate in the morning because it can cause sleeping issues.
Patients who want to use only FDA-approved medications for weight loss can try Qysmia, a combination of topiramate and phentermine. These capsules are designed to help overweight and obese patients reduce and maintain a healthy weight. They show results only when combined with a balanced, calorie-restricted diet, and regular exercise.
Use the medication only as advised by your medical provider because it may be habit-forming and can cause severe side effects if taken in larger doses.
---
Note: Learn what are the 19 practical weight loss tips that will help you start your weight loss journey.
---
Topiramate Dosage for Weight Loss
There is no standard topiramate dosage for weight loss because the medication is not approved for this indication. Medical providers determine the dose based on the patient's medical history and a physical examination. They typically start with the lowest dosage (25-50 mg tablets) and increase it gradually based on the results and potential side effects.
The highest dosage is usually 200 mg because trials have shown that higher dosages don't reduce weight further but increase the risk of more severe side effects.
Topiramate for Weight Loss Results
Patients who take topiramate experience a loss of appetite and feel full for longer after meals.
The results are unique to each patient and depend on their baseline weight and other biological factors. If a patient doesn't lose any weight within six months of increasing topiramate dosages, the doctor discontinues the therapy.
The effects last for as long as the patient uses the medication, and they persist if the patient forms healthy lifestyle habits during the therapy, including a balanced diet and regular exercise. Others gradually return to the weight they had before taking the medication.
How Much Weight Can You Lose Using Topiramate?
Each patient responds differently to topiramate. However, most experience a weight reduction of 5-10% of their body mass index after several months of use of the medication.
Patients participating in clinical trials lost between six and 24 pounds in one year. These effects were the result of the combination of medication and reduced caloric intake.
How Fast Does Topiramate Work for Weight Loss
Weight loss with topiramate is gradual, and most patients don't see any changes within the first several weeks. They start shedding pounds after they experience a decrease in appetite. For some patients, this can take a few months. Others start feeling the effects of topiramate after their dosage increases.
Topiramate for Weight Loss Side Effects
Doctors usually prescribe this medication to overweight adults with a BMI of over 30, whose medical issues and current therapies don't present a counterindication to using topiramate. However, some patients still experience the following side effects:
Dizziness
Tiredness
Sleepiness
Numbness
Diarrhea
Nausea
Fever
Burning sensation
Abdominal pain
Disorientation
Confusion
Trouble concentrating
Memory problems
Mood changes
Panic attacks
Depression
Kidney stones
Hair loss
Suicidal thoughts
Vision problems
When Should You See Your Doctor?
Though rare, side effects such as suicidal behavior, blindness, kidney stones, and severe skin reactions are a cause for concern. Immediately seek medical help if you experience any of these symptoms.
Who Should Avoid Taking Topiramate?
Topiramate is not suitable for patients with certain health conditions, including:
Pregnancy
Kidney disease
Lung disease
Breathing issues
Liver disease
Glaucoma
Depression
Osteoporosis
Metabolic ketoacidosis
Diabetes
Heart issues
The following medications may increase the chance of topiramate side effects:
Other antiepileptic drugs
Carbonic anhydrase inhibitors
Antidepressants
Oral contraceptives
Pioglitazone
Hydrochlorothiazide (HCTZ)
Report to your doctor all the medications and supplements you are taking to ensure a safe and effective treatment.
Topiramate for Weight Loss Cost
Topiramate prices range from several dollars to several hundred dollars, depending on their strength (e.g., 25 mg), the number of tablets or capsules, and where you buy them. Generic topiramate is more affordable than brand names, such as Topamax.
Vibrant Vitality Clinic does not sell topiramate separately. Our medical professionals prescribe it to some patients as part of a personalized medical weight-loss program.
Medical weight loss therapy at Vibrant Vitality Clinic costs $249.
Conclusion
Doctors prescribe topiramate to overweight patients to curb their appetite and help them lose weight. The therapy has moderate effects on weight reduction. Patients who combine it with a calorie-restricted diet and exercise are usually happy with the results.
Contact Vibrant Vitality Clinic to design a comprehensive weight loss plan for your unique biological and lifestyle factors and help you achieve a healthy and attractive figure.