Loose skin is an unwelcome sign of skin aging. It typically occurs due to decreased production and degradation of collagen and elastin in the skin, but it can also follow rapid weight loss and weight loss surgery.  
The cosmetics industry offers various solutions to combat the loss of skin elasticity. However, many people shy away from more invasive procedures such as lasers and injectables, and prefer natural collagen-enhancing methods.
The best way to incorporate a natural and sustainable strategy for loose skin is to include more vitamins into your skincare regimen and diet. This article recommends seven vitamins to tighten loose skin and explains how they work.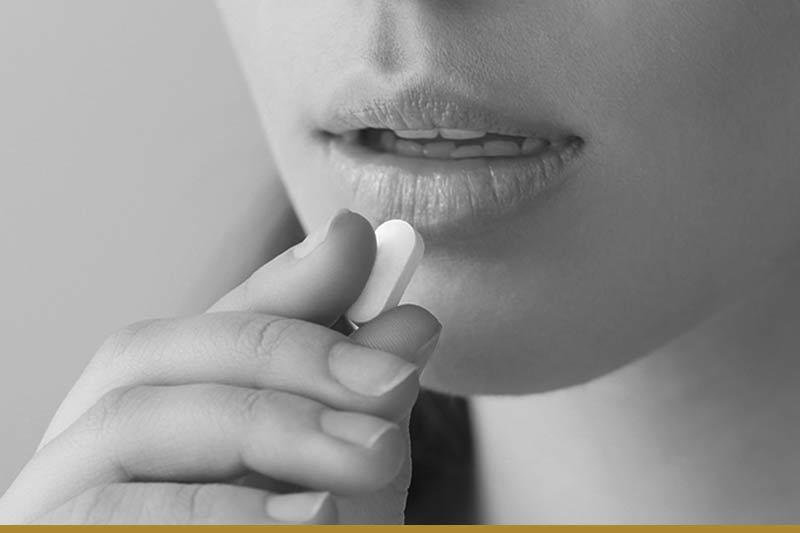 7 Vitamins to Tighten Loose Skin
The following vitamins provide various health and skin benefits, including those that indirectly enhance skin elasticity.
1. Vitamin C
Ascorbic acid, or vitamin C, is naturally found in the dermis and epidermis, protecting the skin from environmental damage, but its production declines due to aging, sun exposure, and pollutants. Anti-aging serums and creams often contain this potent antioxidant to increase its concentrations in the skin.
One of the benefits of vitamin C is improved skin elasticity. Studies have shown it increases the activity of fibroblasts (the cells that secrete collagen proteins) and regulates collagen synthesis, making the skin firmer and smoother. To reap the maximum benefits from this nutrient, use topical products with vitamin C daily and take vitamin C supplements.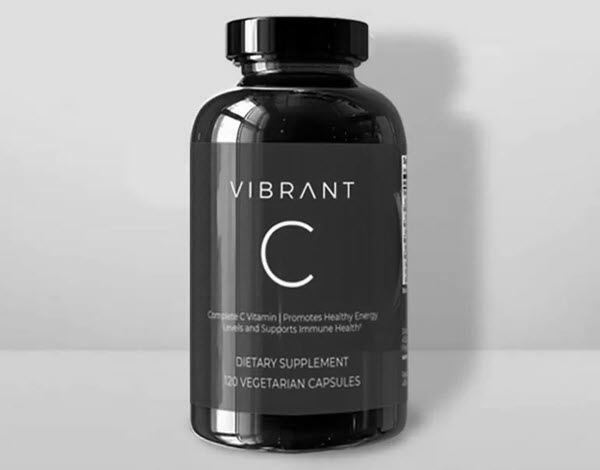 Vibrant C by Vibrant Skin Bar is created using advanced liposomal technology to increase intracellular delivery and stimulate better absorption of vitamin C, promoting healthy energy and firmer skin.
Take 5 ml (1 teaspoon) daily. Hold the liquid in the mouth for 30 seconds and then swallow. This amount equals 1,000 mg of vitamin C.
2. Vitamin E
Vitamin E is another potent antioxidant. It is often used in anti-aging skin care in combination with vitamin C to heighten its effectiveness.
Vitamin E promotes collagen production, prevents its breakdown, increases water retention, and protects the skin from oxidative stress. Regular use of products with this vitamin helps tighten the skin and provides other rejuvenating effects.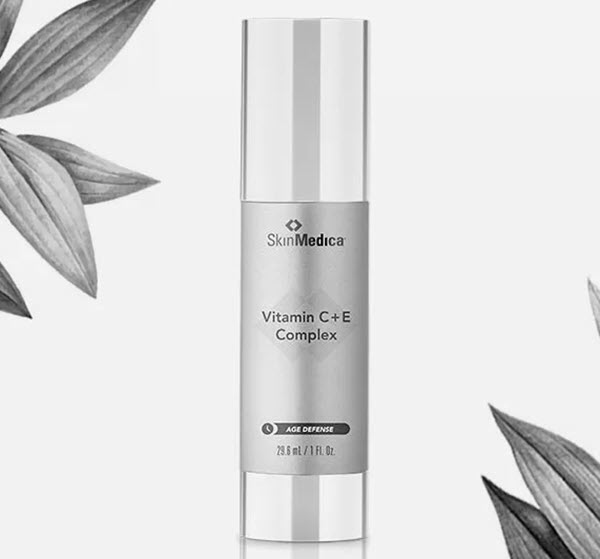 The Vibrant Skin Bar skin experts recommend Vitamin C+E Complex by SkinMedica for a boost of these two vitamins. This topical skincare product gradually releases high concentrations of vitamins C and E into the skin for all-day antioxidant protection.
Apply one pump after cleansing and toning the skin in the morning and evening. Follow with a moisturizer (and sunscreen during the day).
3. Vitamin A
Vitamin A is the ultimate anti-aging ingredient. It appears in skincare products under the name retinol.
Skin experts refer to it as the most effective wrinkle-reducing nutrient. Studies indicate it helps regenerate skin cells, remove damaged elastic fibers, and stimulate the production of collagen and elastin. Topical products with vitamin A visibly reduce skin laxity and other aging signs.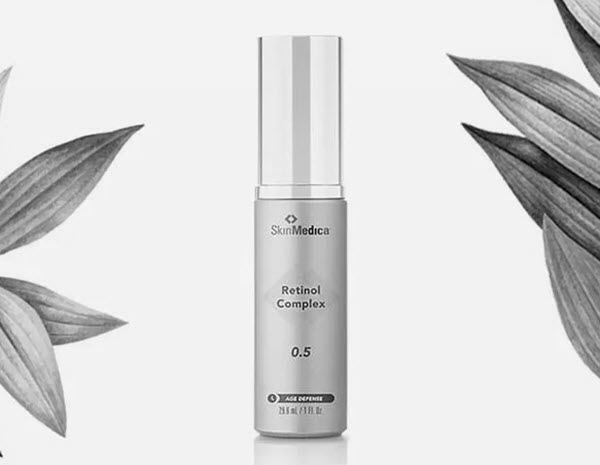 Retinol Complex 0.5 by SkinMedica works wonders to improve skin elasticity and resilience, making it tighter and smoother. It contains retinol, squalene, niacinamide, and other potent antioxidants and skin-firming agents.
4. Vitamin K
Vitamin K is a lesser-known cosmetic ingredient that, nevertheless, boasts various properties that may help reverse skin aging. This vitamin strengthens blood vessels, reduces pro-inflammatory proteins, helps protect elastin from calcification, and increases collagen production – potentially increasing skin elasticity.
Increase vitamin K intake through diet by eating more green leafy vegetables, such as kale, spinach, broccoli, Brussels sprouts, and cabbage. You can also use high-quality vitamin K supplements and apply it topically by using moisturizers and face oils that contain vitamin K.
5. Vitamin D
Studies show normal vitamin D levels play a role in preventing premature aging signs. Its active metabolites help protect the skin from major skin aging factors, such as UV radiation and environmental pollutants, decreasing inflammation and repairing the skin's epidermal barrier. By countering oxidative damage, vitamin D may help reduce aging signs, including sagging, loose skin.
---
Note: Learn how to tighten loose skin on arms.
---
Vitamin D can be administered orally or topically. It is also synthesized in the skin during sun exposure. The best food sources of vitamin D include oily fish, such as salmon and mackerel, eggs, liver, and vitamin D-fortified foods, such as cereals.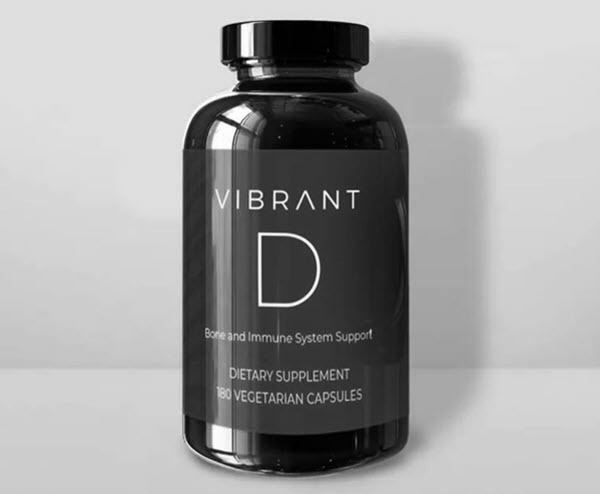 Vibrant Skin Bar recommends Vibrant D supplements as a quick way to restore normal vitamin D levels and enhance immune function, bone and arterial health, and skin rejuvenation. Take one capsule daily with a meal.
6. B vitamins
Several B vitamins indirectly stimulate collagen synthesis, potentially helping tighten loose skin. The following B vitamins improve skin elasticity:
Vitamin B3 – Reduces inflammation, improves moisture retention, and strengthens skin barrier function. Good food sources of niacin include red meat, fish, poultry, legumes, and bananas. The form of vitamin B3 used in topical products is called niacinamide and it is a potent ingredient for aging signs like hyperpigmentation, enlarged pores, dull skin, and skin laxity.
Vitamin B5 – A humectant, it attracts and retains water, maintaining the skin's firmness. It is found in chicken, beef, liver, kidney, and fortified cereals. When used in topical products, it is typically called panthenol or dexpanthenol. It helps relieve dry skin, protects it from UV rays, and enhances the production of a potent antioxidant, glutathione.
Vitamin B9 – Assists in building new skin cells, helping skin regeneration. It is added to food and supplements in the form of folic acid. It is naturally found in dark green leafy vegetables, beans, peanuts, and many fruits. Folic acid is also used in topical skincare products to reduce oxidative stress and DNA damage to the skin and maintain skin barrier function.
Vitamin B12 – Maintains natural skin moisture and promotes healthy skin cell growth. It is present in many foods, including meat, fish, liver, eggs, and dairy products. The form of B12 most commonly used in topical skincare products is called cyanocobalamin. It enhances cell renewal and supports the natural skin barrier.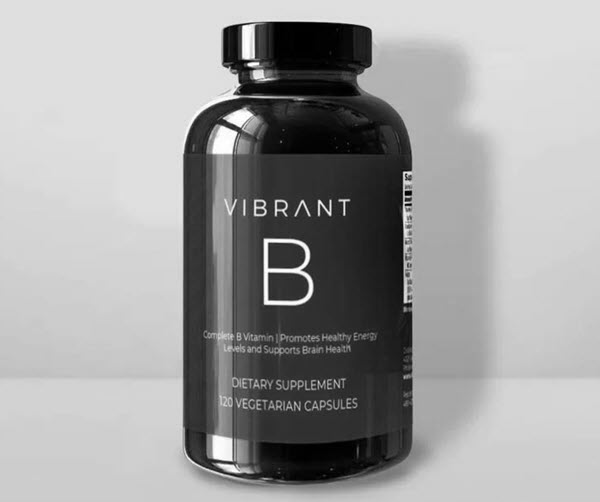 Many people take B vitamin supplements for better absorption and quicker results. Vibrant B supplements provide the necessary daily intake of B vitamins to support metabolism and healthy skin. Take one capsule daily.
7. Coenzyme Q10
Coenzyme Q10 is an essential nutrient structurally similar to vitamin K and sometimes referred to as vitamin Q10. It has potent antioxidant properties and plays an important role in converting food into energy. It also supports elastin and collagen production and is a common ingredient in firming creams and lotions.
CoQ10 can be obtained through dietary sources such as meat, fish, and whole grains, and via dietary supplements.
Consult a medical provider before starting any new supplementation regimen.
*Disclaimer
These statements have not been evaluated by the Food and Drug Administration. This product is not intended to diagnose, treat, cure, or prevent any disease.
Conclusion
Vitamins may play an important role in preserving skin-building proteins. Incorporating them into your diet and skincare regimen can help tighten loose skin and maintain a youthful appearance, in addition to enhancing your overall health.