Cosmetic professionals are always striving to provide patients with safer and more effective methods to improve their appearance. A method that has been gaining popularity recently is cosmetic IV therapy — the administration of certain types of IV fluids that contain nutrients with skin-rejuvenating properties.
Continue reading to learn how intravenous drips for glowing skin work and what results to expect from the procedure.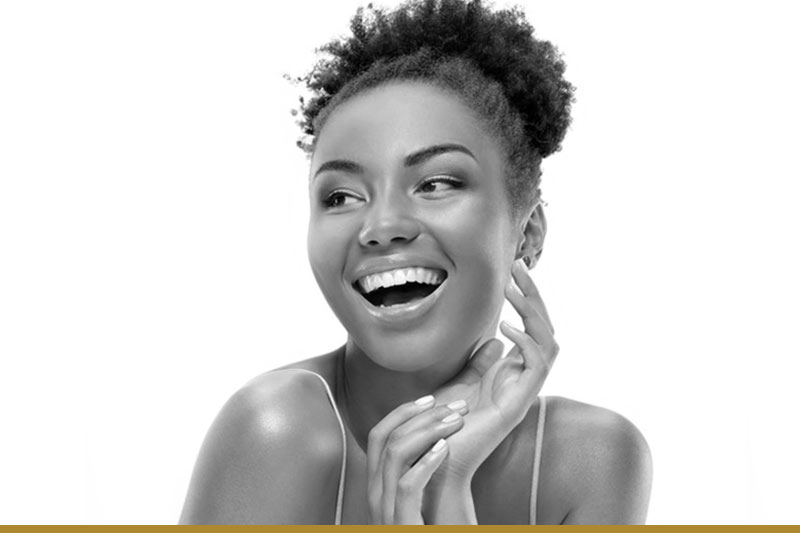 What Is IV Drip for Glowing Skin?
An IV drip for glowing skin is a procedure that involves the intravenous injection of a mix of nutrients to detoxify the organs. This cleansing from within contributes to healthy-looking skin.
Unlike oral ingestion of nutrients via food and supplements, IV infusions sidestep the digestive system and enable immediate and high nutrient absorption.
Ingredients of IV Drip for Glowing Skin
Cosmetic specialists use different combinations of vitamins and minerals in their IV drip therapies, depending on their patients' needs. Most cosmetic specialists use high doses of vitamin C and glutathione. These two nutrients have powerful hydrating effects and fight off free radicals, which break down cells and accelerate aging. Vitamin C and glutathione also detoxify the liver and kidneys, leaving the skin smoother and brighter.
The Vibrant Vitality Clinic provides an IV drip for glowing skin that also includes these ingredients:
Magnesium – helps tie collagen with elastin to keep the skin supple and hydrated.
Vitamin B2 (Riboflavin) – regulates mucus secretion, helping to prevent acne and dry skin.
Vitamin B3 (Niacinamide) – has powerful antioxidant and anti-inflammatory properties, helping with hyperpigmentation, inflammation, acne, wrinkles, and other aging signs.
Vitamin B5 (Pantothenic acid) – attracts and retains water, hydrating the skin; its anti-inflammatory properties help heal skin wounds.
Vitamin B6 (Pyridoxamine) – aids in the production of red blood cells and balances hormones, preventing acne and premature aging.
Vitamin B12 (Cobalamin) – helps maintain healthy nerves and red blood cells, reducing inflammation, breakouts, rosacea, and dermatitis.
---
Note: Read our article on ten vitamins that best support the immune system.
---
What Can You Expect During the Procedure?
An IV drip for glowing skin takes 30-45 minutes. A patient sits in a comfortable chair while the medical provider injects a small needle into their arm. The needle is attached to a tube through which the IV drip cocktail slowly enters the bloodstream.
Patients report feeling a slight stinging sensation when the skin is punctured, but the rest of the procedure is painless and comfortable.
The Results of IV Drip for Glowing Skin
The nutrients in the IV drip instantly reach the cells and produce a positive effect on the skin within 24 hours of the procedure. Patients report feeling energized and refreshed because the components of the drip also balance electrolyte levels.
Many patients notice the following improvements on their skin:
Smoother fine lines and wrinkles
Less redness and inflammation
Plumper skin
Reduced under-eye bags
A brighter, glowing complexion
The results are temporary and last for up to one week. Skin specialists recommend regular weekly treatments or getting one right before a special occasion.
IV Drip for Glowing Skin Aftercare
To make the most of your IV drip for glowing skin, drink at least 12 cups of water every day for about a week. This will support the therapy's detoxification effects.
Following general skin protection guidelines after an IV drip helps maximize the treatment's results. These recommendations include avoiding:
Sun exposure
Nicotine
Alcohol
Stress
Fast food
Messy sleep
After the procedure, continue your usual daily skincare routine.
IV Drip for Glowing Skin Side Effects
All treatments involving needles carry certain risks and side effects, including:
Rupturing the vein wall
Bruising at the injection site
Infection at the injection site
The risks are reduced when a trained medical professional performs the procedure.
Some patients also experience headaches, dizziness, and nausea after an IV infusion, but the symptoms quickly disappear.
Price of IV Drip for Glowing Skin
The Vibrant Vitality Clinic's signature IV treatment for glowing skin costs $179.
Its custom blend of vitamins and antioxidants helps rejuvenate the skin, restore energy, and improve the patient's overall well-being.
Conclusion
IV infusions are best known as a staple treatment in hospitals. However, they also show great promise as a skin rejuvenation aid. Today, many patients seek IV drips for glowing skin because they help restore a youthful appearance painlessly and in less than an hour.
Contact the medical professionals at Vibrant Vitality Clinic if you're interested in giving your skin and wellbeing a boost.