Losing weight sounds easy in theory: eating fewer calories than you expend. But that is much harder in practice, as millions of overweight people know. Many struggle to lose weight through popular diets and different exercise plans, but they usually experience a yo-yo effect. They lose weight only to gain it back as soon as they slip from their disciplined eating and workout regimes.
The problem with popular diets is that most are designed as one-size-fits-all solutions. Each person has a unique metabolic rate, hormonal activity, physiological needs, and possibly a set of psychological reasons for clinging to food. Medical weight loss programs address all these elements and that is why they have a higher success rate than conventional diets.
The following article explains what medical weight loss programs are and how they work, and recommends 16 best medical weight loss programs out there.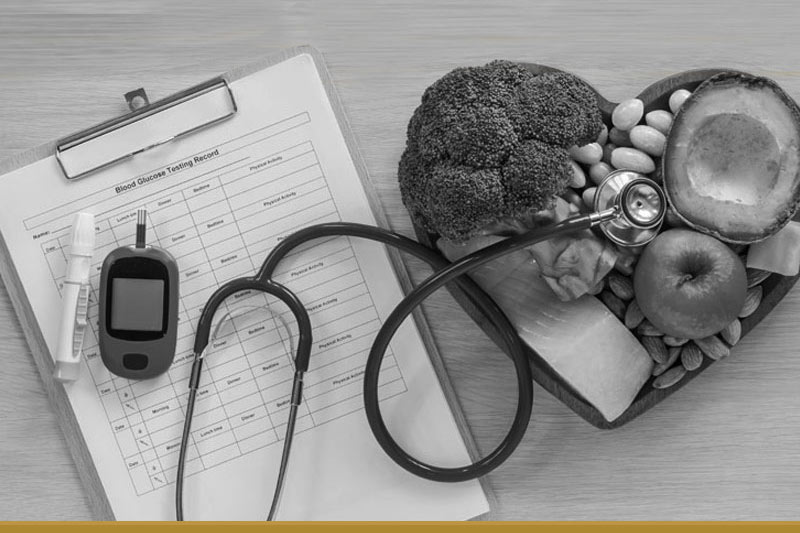 What Is a Medical Weight Loss Program?
A medical weight loss program is a personalized, medically supervised approach to losing weight. It involves a team of medical professionals who work together to create a comprehensive weight loss plan for each patient. The plan includes some or all of the following:
Detoxication plan
Personalized diet
Carefully designed fitness plan
Hormonal activity supervision
Medications and supplements
Behavioral counseling
Surgery
Though most people wish to lose weight for aesthetic reasons, the main problem with carrying extra pounds is medical. Excess weight can cause serious health issues, including cardiovascular disease, the leading cause of death worldwide. That's why medical weight loss programs employ a team of healthcare professionals, who address both the symptoms and the effects of excessive calorie consumption.
16 Best Medical Weight Loss Programs in the USA
Some of the USA's best medical weight loss programs are offered at state universities and hospital networks. There are also reputable private clinics whose in-house medical experts apply knowledge from research institutions and universities to provide patients with carefully designed and highly customized weight loss solutions.
We picked the 16 top weight loss programs around the country, which you can choose from depending on your location.
1) Cleveland Clinic Weight Management Programs
The Cleveland Clinic offers several weight management programs to help patients treat obesity and maintain optimal weight. They employ a team of medical professionals - physicians, dietitians, counselors, and nurses - to assess your medical condition and weight issues and design a customized plan for their patients.
They provide both surgical and non-surgical weight management solutions. The non-surgical program includes a personalized diet plan, individualized exercise programs, appetite suppressants, and counseling with psychologists, who address the patient's eating disorders, addictions, and potential depression.
Patients with over 100 pounds of extra weight can become candidates for weight loss surgery.
2) NCH Healthcare System Medical Weight Loss Program
The NCH Healthcare System is part of the Mayo Clinic Care Network. Their Medical Weight Loss Program is a comprehensive solution for weight issues and related health problems, such as diabetes, high blood pressure, and sleep apnea. Their team consists of medical specialists in different fields, who create a safe, customized treatment plan for each patient.
Candidates for the NCH Healthcare System weight loss program are typically obese patients with a BMI of over 30. Still, anyone with an eating disorder and weight management issues can seek professional help to learn how to implement healthy eating habits and lower the risk of life-threatening disease.
3) NYU Langone Weight Management Program
NYU's Langone Weight Management Program is one of the country's best weight loss facilities. Some of the tools they use to help patients include:
Individual nutritional counseling
Supervised meal replacement programs
Lifestyle guidance
Exercise plans
Behavioral-mindful eating techniques
Psychological trigger analysis
Medications, if needed
Follow-up office or online doctor's appointments
Long-term weight loss planning
They create customized weight loss plans for each patient's needs and goals. The team monitors and manages the patient's medical conditions during their weight loss journey to optimize their overall health.
4) Vibrant Vitality Clinic Medical Weight Loss
Vibrant Vitality Clinic is a Phoenix-based weight loss center whose experienced medical staff incorporates best practices from top research centers to help patients reach their weight goals.
Recognizing that a successful weight loss strategy requires an individualized approach, the VVC team carefully assesses each patient's weight-related aesthetic and medical concerns to design a personalized treatment.
Depending on the patient's unique weight gain factors, food sensitivities, and medical history, the VVC weight loss program may include:
A detoxication diet
A nutrition plan and counseling
Appetite suppressants
Sugar stabilizers
Customized injectables for weight loss
Prescription medication for weight loss
Comprehensive hormone balancing to optimize metabolism
An improved physical activity and fitness regimen
Once the patient loses extra pounds and wants to address stubborn pockets of fat, the Vibrant Vitality Clinic team provides CoolSculpting and CoolTone sessions to sculpt and tone the patient's body.
---
Note: Contact our team and get your personalized weight loss treatment.
---
5) Stanford Health Care Medical Weight Loss Program
The medical weight loss program at Stanford Health Care is offered at their Bariatric and Metabolic Interdisciplinary Clinic (BMI Clinic). Their team of experts tailors a specific plan for each patient based on their individual needs. This plan includes:
A physician-supervised program
Behavioral therapy
Eating disorder counseling
Protein meal replacement products
Prescription weight loss medications
Program adjustments to ensure the patient's journey stays on track
Coordinated appointments with the team
The best candidates for the Stanford Health Care weight loss program are obese patients with a BMI of over 30 or patients with weight-related issues, such as high blood pressure, type 2 diabetes, or sleep apnea.
6) Boston Medical Center Nutrition and Weight Management Program
If you are 18 or older and living near Boston, their Nutrition and Weight Management Program may be the solution to your nutritional disorder and weight loss issues. One of the leading programs in the country, it employs a team of experts specialized in obesity, malnutrition, bariatric surgery, endocrinology, diabetes, and other diseases associated with excess weight.
They provide an individualized approach to weight loss, which includes diet counseling, behavior change support, exercise promotion, and weight loss medication if needed.
7) UCLA Medical Weight Management Program
UCLA's weight loss programs have been helping moderately overweight and obese patients for over 45 years. This clinic's program involves a comprehensive, multidisciplinary approach to weight loss, individually tailored for each patient.
With years of experience, their program was among the first to research and use very-low-calorie diets (VLCDs). They also understand that weight loss and weight management are complex issues that depend on the patient's unique genetic, metabolic, psychological traits, environmental, and social factors. Recognizing the high rate of weight regain, UCLA experts offer long-term weight maintenance support to patients.
8) Duke Lifestyle and Weight Management Center
Duke Health's weight loss program helps patients change their lifestyles to support healthy eating habits and minimize the risk of obesity-related diseases. Their personalized weight-loss plans include:
In-office and online consultations with medical experts
A low-calorie meal replacement program
Exercise plans
Nutritional counseling
Behavioral counseling
They also provide complimentary treatments that include workshops and classes at the Duke Integrative Medicine Center or the Duke Health and Fitness Center.
Duke Health's weight loss programs have been around for 50 years. Their patients report having a healthier approach to eating and physical activity, increased stress management abilities, and reduced risk of obesity-related conditions.
9) The Johns Hopkins Healthful Eating, Activity & Weight Program
Johns Hopkins is one of the world's leading academic, research, and medical centers. It offers several weight loss solutions to patients. Their Healthful Eating, Activity & Weight Program provides a personalized approach to each patient and helps them achieve their goals using scientifically proven weight-loss strategies.
Like other reputable institutions on this list, the Johns Hopkins team provides group and one-on-one behavioral counseling, meal replacements, fitness plans, and anti-obesity medications, if needed.
10) Columbia University Comprehensive Obesity and Metabolism Management and Treatment (COMMiT)
Columbia University's Center for Metabolic and Weight Loss Surgery is a reputable facility for surgical weight loss and weight management support. They are dedicated to advancing the science of weight loss and are the leaders in the study of metabolic syndrome and innovations in weight loss surgery.
Their Comprehensive Obesity and Metabolism Management and Treatment is emerging as an effective solution for patients who don't require surgery but want to lose weight for aesthetic and health reasons.
If you are in the New York City area, this may be the best solution for your long-term weight management goals. The COMMiT team boasts of using cutting-edge tools, techniques, and information to help patients adopt healthy eating habits, increase physical activity, learn how to manage stress, cope with emotions that lead to weight gain, and maintain optimal weight.
11) UI Health Weight Management Program
The University of Illinois Hospital and Clinics provides personalized weight management solutions to patients based on their specific needs. During the patient's first visit to the clinic, their board-certified physician, nutrition specialist and dietitian perform a thorough medical and nutrition evaluation of the patient to create a personalized weight loss plan.
During the patient's weight loss journey, the UI Health team closely monitors their progress and takes steps to prevent serious medical problems, such as high cholesterol, high blood pressure, sleep apnea, and osteoarthritis.
The program also includes surgical weight loss solutions for obese patients.
12) Jefferson Health Comprehensive Weight Management Center
The Jefferson Health Comprehensive Weight Management program offers surgical and non-surgical weight loss solutions. Their weight loss team includes a Certified Obesity Medicine Physician in charge of identifying the genetic, biological, social, and behavioral factors contributing to patients' weight gain. The team then creates a personalized weight loss plan for the patient based on these factors.
Recognizing that weight management is a life-long commitment, they educate their patients about healthy lifestyles during their weight loss journey. Apart from providing customized nutrition and physical activity plans, the team helps patients adopt healthy lifestyle changes and keep self-blame behavior in check.
13) The University of Mississippi Weight Management Program
The UMMC Weight Management Program includes of bariatric surgery and non-surgical weight management options. Their bariatric center is accredited by the American College of Surgeons and the American Society for Metabolic and Bariatric Surgery.
The Adult Medical Weight Management is a non-surgical weight management program that provides a whole-patient approach to weight loss, including:
Medical, nutrition, and behavior consultations
Meal replacements
Exercise plans
Supplements and medications, if needed
Weight loss and maintenance classes
Support materials for ongoing weight management
They also provide free online or in-person information sessions, so patients can decide if the program meets their needs.
14) Washington University Physicians Weight Loss Program
The weight-loss expert team at the Washington University weight management center includes experienced and board-certified physicians, psychologists, dietitians, and physical therapists. They provide individualized, 12-month weight loss plans for patients, which include monthly dietitian visits, lifestyle modification, and therapy sessions, increased physical activity, and medical monitoring to reduce the risk of obesity-related diseases.
To qualify for the Washington University non-surgical weight loss program, patients need to be at least 30 pounds overweight, over 22 years of age, and not be pregnant or breastfeeding.
15) University of Chicago Medicine Weight Loss & Weight Management
The University of Chicago Medicine provides three different levels of weight loss and weight management programs for different categories of patients depending on the severity of their weight-related medical issues: bariatric surgery, medically supervised weight loss, and endoscopic procedures for weight loss.
The non-surgical, medically supervised weight loss program at UChicago is designed to help adults reach and maintain optimal weight through personalized weight loss plans.
Before scheduling their first visit, a patient is asked to fill out a questionnaire about their general health, mental health, family history, sleep history, social history, and weight loss information. With that preliminary insight and a subsequent medical examination, the medical team is better equipped to address the patient's unique weight loss needs.
The patient's weight loss journey at UChicago includes:
A review and treatment of secondary causes of weight gain (e.g., hormonal disorders, Cushing's syndrome, polycystic ovary syndrome)
The assessment and treatment of obesity-related comorbidities (e.g., diabetes, sleep apnea, heart disease)
Nutrition plans and counseling
An improved physical activity regimen
Behavior modification that suits the patient's personality
Long-term weight management counseling
16) Weill Cornell Medicine Comprehensive Weight Control Center
Weill Cornell Medicine is a reputable medical and research institution. Their Comprehensive Weight Control Center is part of the Division of Endocrinology, Diabetes & Metabolism at Cornell University and their weight loss program team includes board-certified physicians with various backgrounds, who have specialized in treating obesity issues.
Like other nationally recognized weight loss centers, Cornell provides a personalized approach to weight loss. Their team also works to improve the patient's metabolic and cardiovascular health to reduce the risk of complications from obesity-related conditions.
They boast of implementing safe, effective, and innovative methods to treat and support their patients on their long journey to a healthy weight.
Conclusion
If you are struggling to lose weight through conventional diets and exercising, consider seeking help at a reputable medical weight loss center.
Their teams are dedicated to creating a personalized plan that takes into account your unique genetic and hormonal makeup, social and medical conditions. That way you can be sure that you will be safely guided on your complex but feasible weight loss journey.