Weight gain and obesity are serious health problems that lead to diabetes, cardiovascular disease, and other serious conditions. Obesity is especially prevalent in developed countries, where the fast pace of life and stress favor unhealthy lifestyle habits, including excess consumption of high-calorie foods, lack of exercise, insufficient sleep, etc.
Maintaining a healthy diet and being physically active seems simple but most people find it difficult.
Medically supervised weight loss programs have emerged as the safest and most effective way to achieve a healthy weight. They are designed to help people overcome the main issues that cause weight gain, such as emotional eating, stress, hormonal imbalances, lack of focus and strategy.
This article explains how medically supervised weight loss plans help overweight patients achieve their goals using scientifically proven strategies.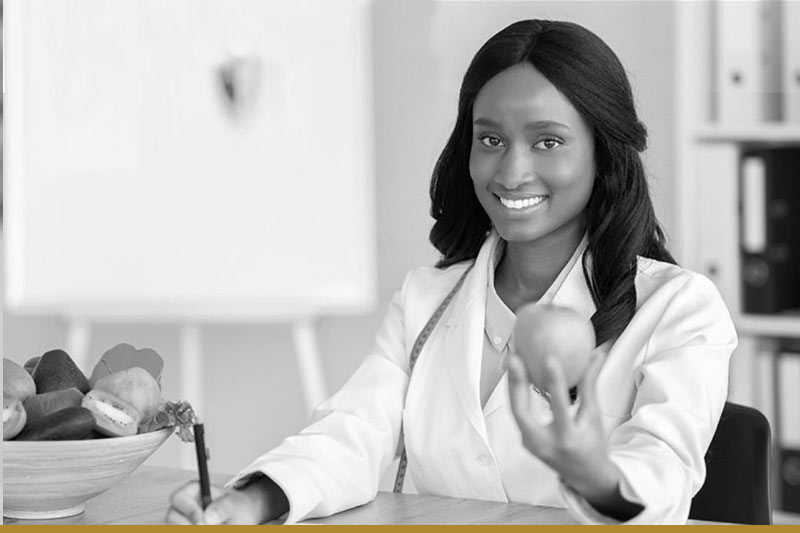 Medically Supervised Weight Loss
Medical weight loss programs work because they are personalized for each patient.
During the first consultation with their chosen medical provider, patients disclose information about their medical history, eating habits, and previous diet attempts. The medical provider then creates a customized weight loss strategy based on the patient's unique physical and psychological traits.
Medical weight loss programs typically employ a team of experts such as physicians, nurses, nutritionists, therapists, and fitness professionals, who work together to guide patients during their weight loss journey.
Below is a list of common strategies used in medically supervised weight loss programs.
Behavior Modification
The main goal of a medical weight loss program is to get the patient's diet and exercise routine on the right track. All medical weight loss strategies are based on this crucial behavior modification and don't yield long-term results unless the patient adopts healthy eating and workout habits.
During the program, medical professionals carefully monitor the patient's diet and employ different strategies to help the patient control cravings without feeling deprived.
Fitness experts create a customized training program based on the patient's age, medical condition, and fitness level.
Prescription Medication for Weight Loss
Many patients who seek medical help for weight issues can't achieve their goals through behavior modification only. The medical team performs lab tests to determine the best prescription therapy for each patient.
Vibrant Vitality Clinic's weight-loss experts commonly use a combination of sugar stabilizers, anti-obesity drugs, binge eating disorder medication, antidepressants, and other medication, including:
CR Phentermine
Hydroxytryptophan/Chromium
Topiramate
Low-dose Naltrexone
Wellbutrin
Metformin
Saxenda
MIC B12 shots
Vyvanse
In addition to prescription medication, the Vibrant Vitality staff prescribes supplements to reduce the levels of Candida, treat inflammation, and balance digestion.
Balancing Hormones for Weight Loss
In many cases, hormonal imbalance is the main reason for weight gain and the inability to shed pounds through calorie-restricted diets. The Vibrant Vitality Clinic team helps optimize the patient's hormones and improve their metabolic processes through prescription medication and supplements.
Pre-Packed Meal Plans
Medical weight loss experts commonly recommend replacement or pre-packed meal plans during the program. This strategy involves replacing the patient's typical meals with healthy, pre-packed shakes, soups, protein bars, and other food items prepared by medical professionals. Pre-packed meals contain the optimal combination of vitamins, minerals, and nutrients for safe weight loss.
Patients are also guided through the transition from pre-packed meals to a healthy, sustainable diet.
Surgical Weight Loss
Medical professionals often recommend bariatric surgery to obese patients with a Body Mass Index (BMI) of over 40 or patients with a BMI of over 35 and comorbidities (e.g., high blood pressure and type 2 diabetes).
Bariatric surgery is performed on the patient's stomach to limit the amount of food they can ingest. Standard surgical weight loss procedures include:
Gastric bypass – Involves dividing the stomach into a smaller and a larger section, with food going into the smaller pouch.
Sleeve gastrectomy – Consists in removing 80% of the stomach.
Gastric banding – Involves placing a band around the stomach to limit the amount of food that can be ingested.
Biliopancreatic diversion with duodenal switch – Recommended for patients with a BMI of over 50; involves the removal of a portion of the stomach and rerouting the natural food pathway.
Who Is a Good Candidate for Medically Supervised Weight Loss?
Medically supervised weight loss programs are a good solution for overweight people who have tried to lose weight through conventional diets but failed.
The patient's age, weight, physical condition, fitness level, and mental state determine the strategies used for an effective, personalized weight loss plan.
Patients within 20 pounds of their ideal weight may only need a sustainable behavior modification plan and body sculpting treatments to achieve their goals, while obese patients or patients with severe diseases require a combination of medical approaches.
Medically Supervised Weight Loss Cost
The cost of medically supervised weight loss plans varies depending on the patient's needs.
At Vibrant Vitality Clinic, the basic medical weight loss therapy costs $249. It includes a 45-minute consultation with a medical provider to discuss treatment options and a 30-minute follow-up session. The medical provider performs lab tests during the patient's first visit, the cost of which can be covered by insurance.
Additional treatments add to the overall cost of the medical weight loss program.
Examples of optional treatments and their cost at the Vibrant Vitality Clinic:
B12/MIC injections - $15
Super Slim Shot Injections - $30 or buy 6 for $150
Optional Partner Program with Tri-Fit - $199
CoolSculpting sessions - $900 per cycle
CoolTone sessions - $350 per session
Medically supervised weight loss programs may be covered in total or in part by insurance. Check your insurance plan to see if you are eligible.
Meal replacement plans are usually not covered by insurance.
Conclusion
Weight gain is becoming a global health threat as it often leads to or worsens existing medical conditions. It also negatively affects the person's self-image and mental health.
Fortunately, medically supervised weight loss programs have a high success rate due to their personalized, holistic approach. They tackle all aspects of weight management and empower the patient to implement long-term lifestyle changes.