Pollution is one of the main contributors to premature aging signs. The best way to protect the skin from toxins, free radicals, and other collagen-degrading effects of pollution is to use adequate cosmetic products that deeply cleanse, nourish, and repair the skin.
We recommend the following anti-pollution skin care and explain how to use each product for the best results.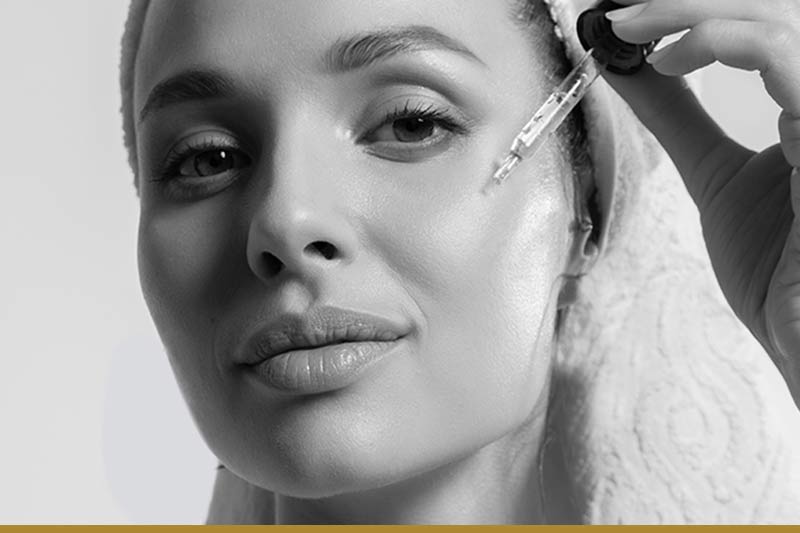 Anti-Pollution Skin Care: Ingredients to Look For
Some substances are more effective than others in shielding the skin from pollution. Here are some of the ingredients to look for in skincare products:
Plant extracts – Anti-pollution skincare products typically include a blend of botanicals with anti-inflammatory, anti-pollution, and hydrating properties. These include algae, green tea, chamomile, aloe vera, Camelia japonica, Marrubium vulgare, etc.
Antioxidants – They neutralize free radical build-up on the skin, helping to reduce oxidative stress and inflammation that cause wrinkles, acne, dull skin, and other aging signs. The most potent antioxidants in skin care include vitamins C, E, A, niacinamide, resveratrol, ferulic acid, and glutathione.
Activated charcoal – A common ingredient in anti-pollution skin care, activated charcoal effectively unclogs pores and absorbs environmental toxins and impurities.
Alpha and beta-hydroxy acids (AHAs/BHAs) – These exfoliating agents dissolve dead skin cells and remove dirt, bacteria, toxins, and other impurities from the pores.
Hydrating agents – They strengthen the skin's barrier function, protecting the skin from pollutants. They include ceramides, hyaluronic acid, glycerin, squalene, etc.
Mineral UV blockers – They physically shield the skin from UV radiation and air pollutants. The two main active ingredients in sunscreen products include zinc oxide and titanium dioxide.
---
Note: Learn how skin pollution affects skin health and how to minimize the symptoms.
---
Top 18 Anti-Pollution Skincare Products
To best protect your skin against pollutants, adopt a multifold cosmetic strategy involving an anti-pollution skincare regimen and adequate treatments.
We recommend introducing the following products into your daily skincare routine.
Cleansers and Exfoliants
Proper cleansing is the first step of an effective anti-pollution strategy. It helps remove harmful chemicals on the skin's surface and prepares the skin for products with nourishing and protective ingredients.
1. ALASTIN Gentle Cleanser
This gentle, alcohol-free formulation removes impurities without irritating the skin thanks to a rich blend of soothing, hydrating ingredients such as glycerin, beta-glucan, bisabolol, and lavender oil. Oat kernel extract acts as an antioxidant, calming the skin, while titanium dioxide protects it from UV radiation.
Gentle Cleanser is designed for normal, combination, and oily skin.
Apply one pump on a wet face, lightly massage, and rinse. Use it in the morning and evening.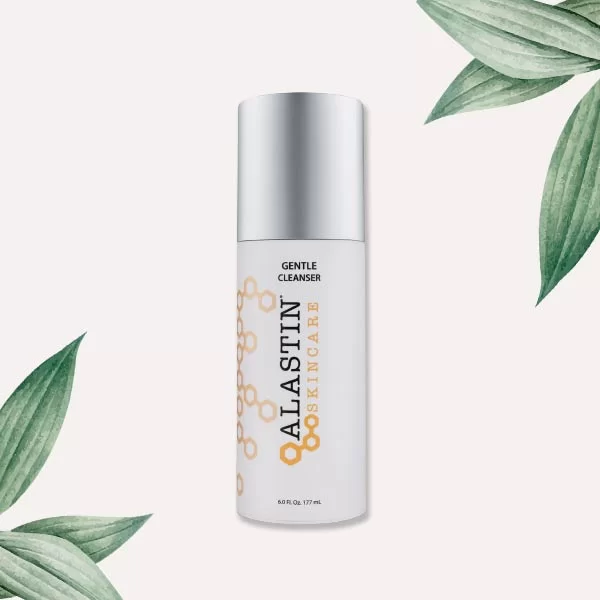 2. Elta MD Oil-in-Gel Cleanser
Oil-in-Gel Cleanser is designed for all skin types, including sensitive and acne-prone skin. It helps preserve the skin barrier by infusing the skin with potent antioxidants, vitamin E, and turmeric root extract. It also contains pumpkin enzymes that gently exfoliate the skin and a probiotic Lactobacillus ferment, which may protect the skin against environmental stressors and reduce inflammation.
Apply a generous amount to dry skin, gently massage, and rinse. Use it in the morning and evening.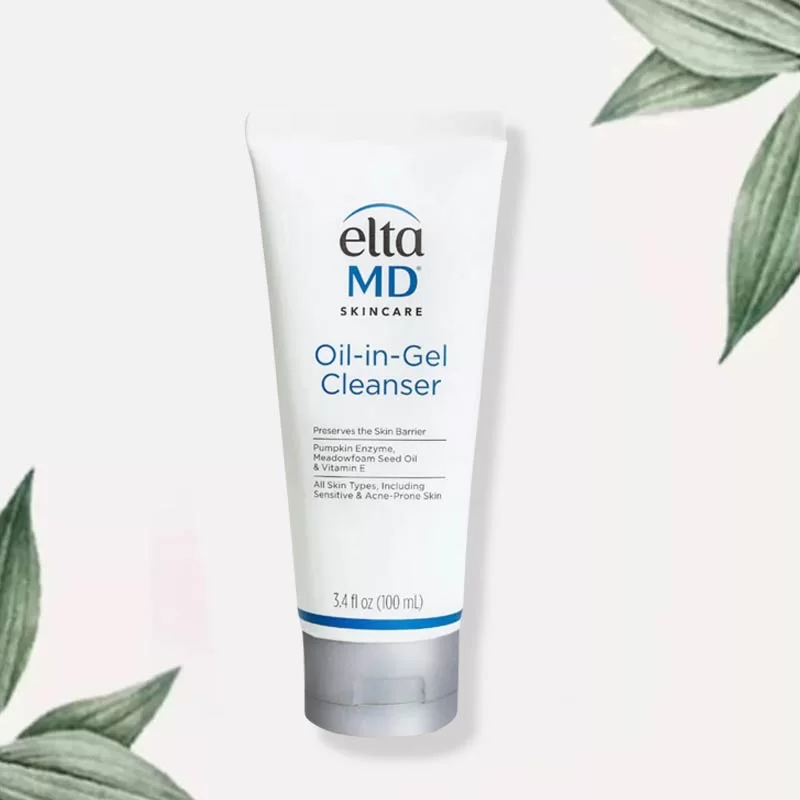 3. SkinMedica AHA/BHA Exfoliating Cleanser
SkinMedica's exfoliating cleanser uses gentle AHAs and the more aggressive BHAs to thoroughly cleanse the skin's surface and penetrate clogged pores, dissolving excess sebum, dead skin cells, bacteria, dirt, and impurities. Key ingredients include salicylic acid (BHA) and AHAs from sugar cane, sugar maple, citrus, and bilberry extracts. It also includes hydrating, soothing ingredients such as glycerin and panthenol.
Suitable for all skin types, use twice daily after cleansing. Apply a small amount to moist face, add water, and gently exfoliate in circular motions. Rinse with warm water.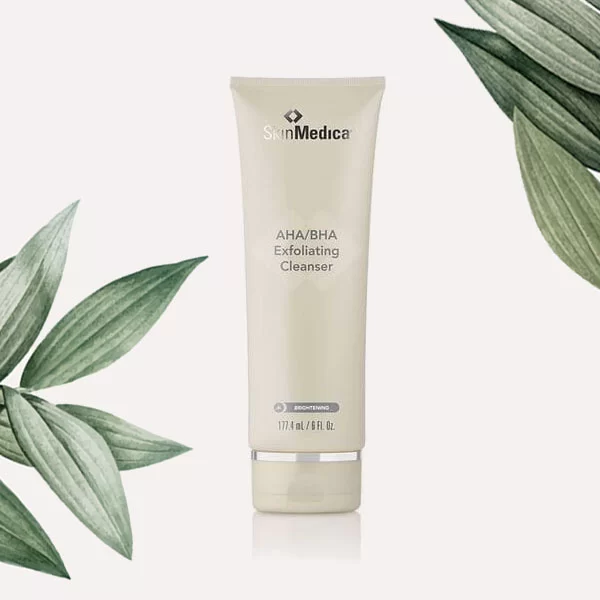 Repair Products
The following products contain potent ingredients that help reduce the impact of environmental aggressors.
4. skinbetter Alto Advanced Defense and Repair Serum
Alto Advanced is a rich formula for comprehensive protection against pollution. It is packed with antioxidants niacinamide, cocoa, turmeric, superoxide dismutase (SOD), vitamin E, Q10, and ginger root extract. They reduce environmental damage, improving skin tone and texture and providing a radiant complexion.
It is suitable for all skin types.
Apply a thin layer on the skin after cleansing and before moisturizing. Use it as part of your morning and night skincare regimen.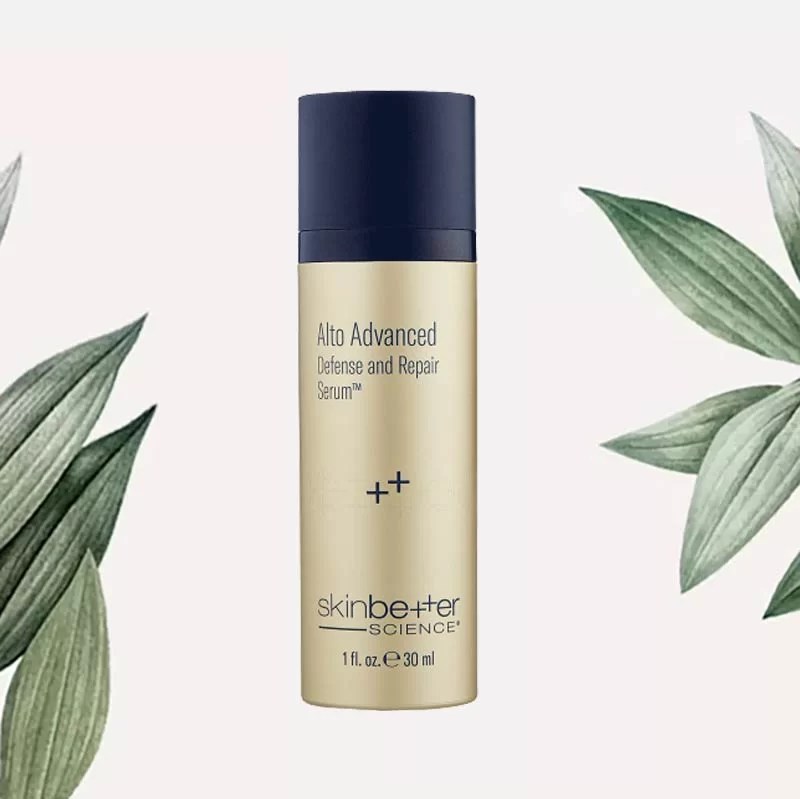 5. skinbetter AlphaRet® Overnight Cream
Active ingredients in skinbetter's Overnight Cream that help repair the skin include:
Glycolic acid, the most well-studied AHA
Vitamin C and niacinamide, as brightening agents
A blend of moisturizing ingredients, such as glycerin, squalene, hyaluronic acid, linoleic, and linolenic acid
Antioxidants vitamin E, Q10, SOD, and green tea
Palmitoyl tripeptide-1 that stimulates collagen production
Apply the cream in a thin layer after cleansing.
The cream is intended for overnight use. If you use it in the morning, apply a broad-spectrum, SPF 30+ sunscreen to protect the skin as glycolic acid increases sun sensitivity.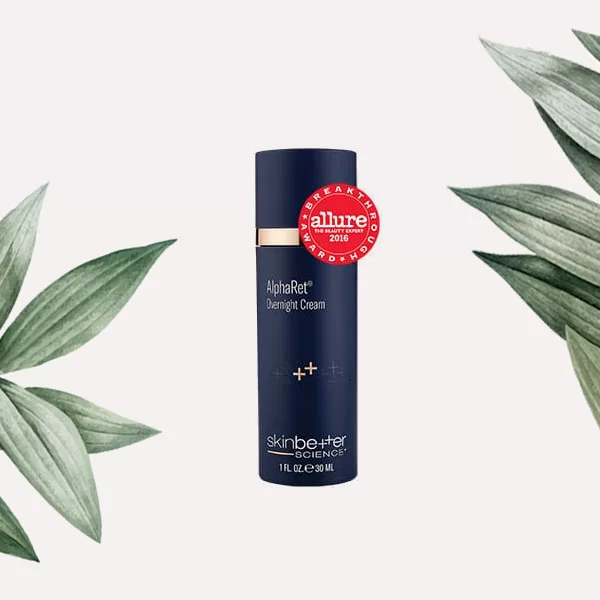 ---
Note: Our skin experts recommend combining Alto Advanced repair serum with the Overnight Cream in this convenient Where to Start Regimen package to maximize the results.
---
6. Osmosis MD Replenish Antioxidant Infusion Serum
Replenish by Osmosis MD is an antioxidant powerhouse that blends niacinamide, green tea, vitamin E, and others. It is formulated to build collagen, strengthen the skin, and counteract the effects of ozone, smoke, and other pollutants. It also contains the premium exfoliant, lactic acid, and palmitoyl tripeptide-38, proven to stimulate collagen and hyaluronic acid production.
Apply 1-2 pumps on clean skin in the morning and evening before moisturizing.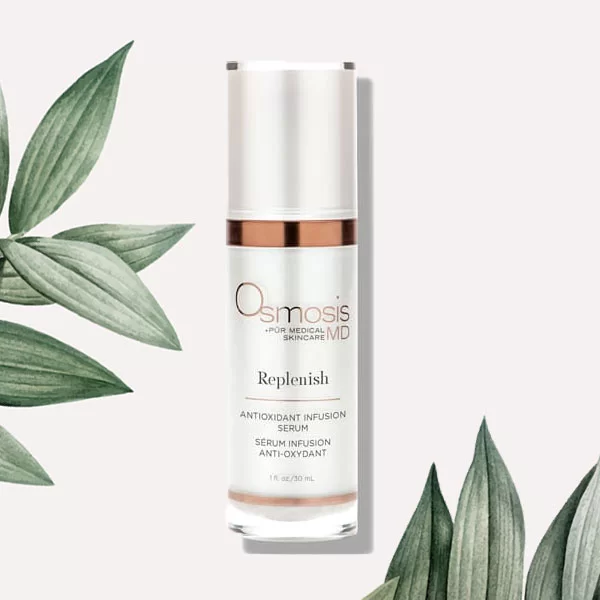 7. SkinMedica LUMIVIVE™ System
SkinMedica's powerful anti-pollution combo includes two products for day and night use.
DAY Damage Defense Serum protects the skin from external aggressors and boosts the skin's immune defenses thanks to niacinamide, shea butter, acetyle-tetrapeptide-2, and various plant extract.
NIGHT Revitalize Repair Complex supports the skin's natural repair processes with key ingredients that reduce oxidative damage – Mirabilis jalapa callus extract, Mitoquinol mesylate, and peptide Q10.
Apply one pump of Damage Defense Serum in the morning and one pump of Revitalize Repair Complex in the evening. Use after cleansing and before moisturizing.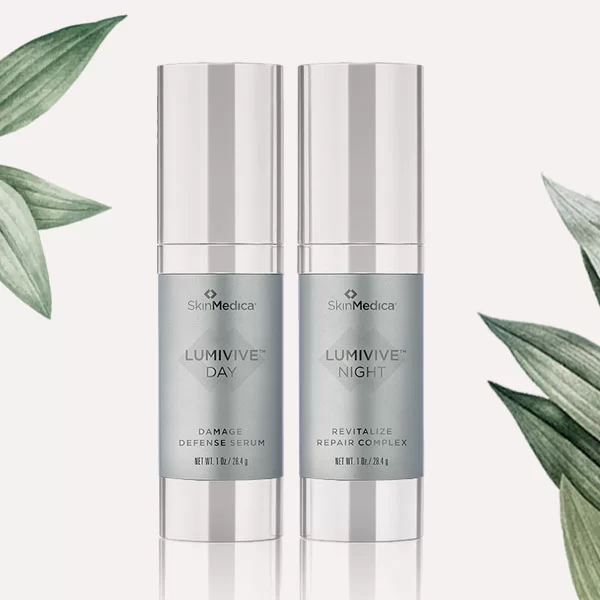 Moisturizers
Moisturizing is one of the three main steps of every skincare routine (alongside cleansing and sun protection). Every skin needs moisture, from dry and sensitive to oily and problematic. Moisturizers balance sebum production, prevent skin dehydration, and improve skin barrier function – helping to reduce environmental damage.
8. ALASTIN Ultra Nourishing Moisturizer with TriHex Technology®
ALASTIN's Ultra Nourishing moisturizer uses its patented blend of peptides to remove damaged collagen and elastin and stimulate the creation of new reserves of these skin-building proteins. This strengthens the skin and empowers it to fight free radicals.
Phyto-nutrients in the product also promote skin barrier function and help improve skin hydration. They include linoleic acid, soybean sterols, sunflower, oat kernel, rice bran, and rosemary leaf extracts.
Apply a thin layer on clean skin in the morning and evening.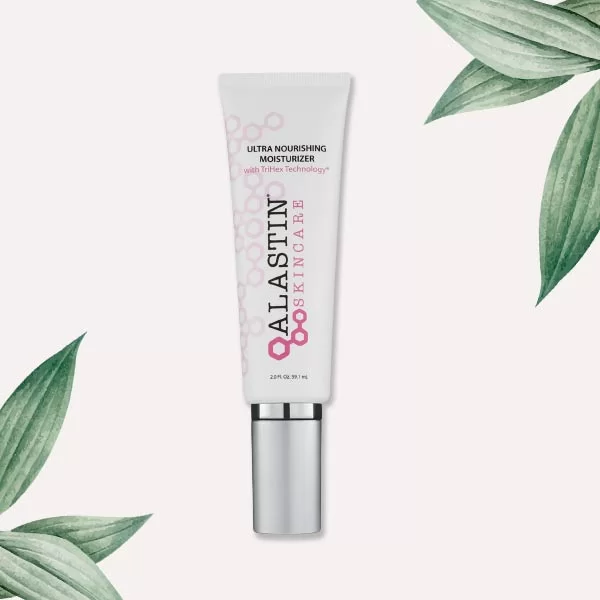 ---
Note: Read our ten recommendations for premium quality moisturizers for aging skin.
---
Sunscreen
Most dermatologists view sunscreen as the most important step in daily skin care. Sunscreen products are applied as the final step in the morning. They should be used daily to protect the skin from UV radiation that damages it all year round.
9. ALASTIN Hydratint Pro Mineral Sunscreen
Hydratint Pro Mineral is a lightweight sunscreen rich in antioxidants, including Camellia sinensis leaf extract, Ergothioneine, and vitamin E. They work together to reduce pollution-induced damage and protect the skin from infrared rays and blue light. Zinc oxide shields the skin from UVA and UVB rays, and glycerin and squalene help provide long-lasting hydration.
Apply a generous layer 15 minutes before sun exposure and reapply every two hours or 40 minutes after swimming.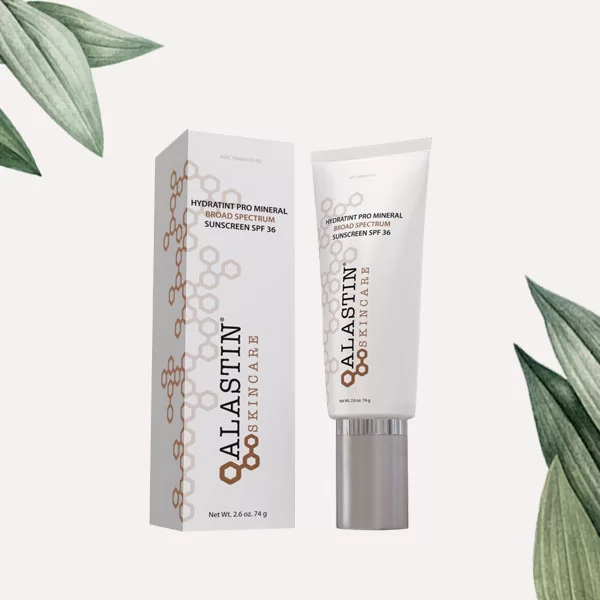 10. sunbetter SHEER SPF 70 Sunscreen Lotion
Formulated with zinc oxide, titanium dioxide, niacinamide, vitamin E, and flavonoid-rich plant extracts, this sunscreen minimizes the risk of skin cancer, combats the effects of infrared and blue light, and reduces aging signs.
Dispense the product on your fingertips and apply it after moisturizing in the morning or 15 minutes before sun exposure. Reapply 80 minutes after swimming or every two hours.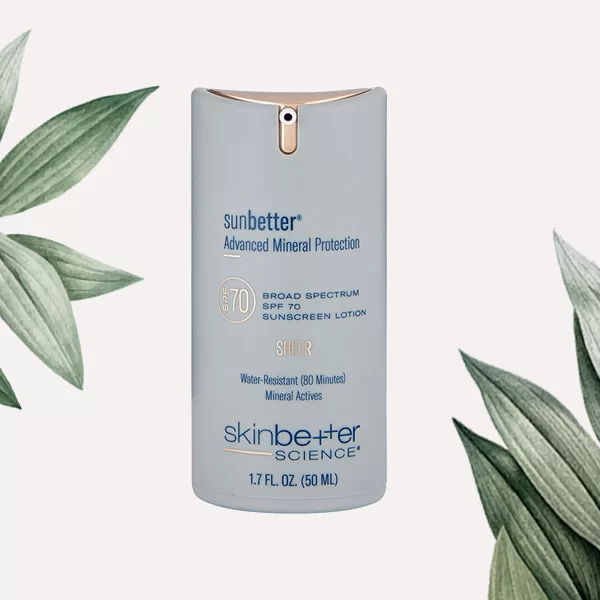 11. sunbetter SHEER SPF 56 Sunscreen Stick
Sunbetter's SHEER SPF 56 has a similar formula to the manufacturer's SPF 70. The difference is that this product is in a easy-to-use stick form. It also has a higher titanium dioxide concentration.
Remove the cap, twist the bottom of the stick, and move it across the face and neck to apply the product. Use in the morning after moisturizing or 15 minutes before sun exposure and reapply every two hours. ‌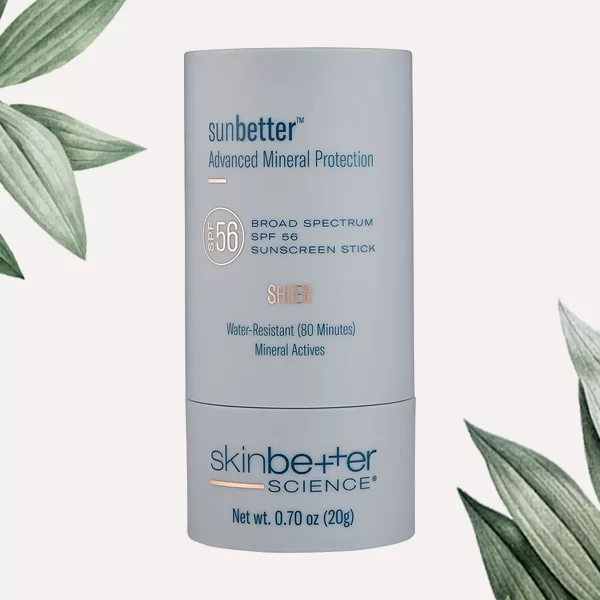 Supplements
For quicker anti-pollution effects, combine topical products with antioxidant-rich dietary supplements.
12. Vibrant Skin Brilliance
Glutathione is the star ingredient in Vibrant Skin Brilliance supplements. This antioxidant superhero helps protect cells from oxidative stress from external and internal aggressors, improving skin health and complexion.
Take 2 pumps, hold in your mouth for 30 seconds, and swallow.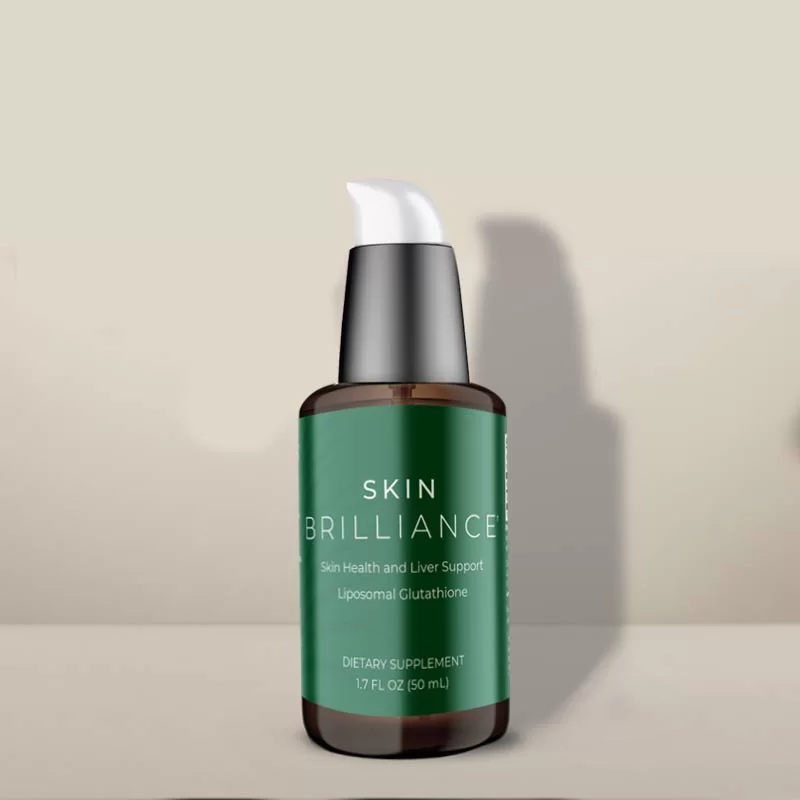 13. Osmosis MD Skin Defense
Skin Defense is designed to bind and remove toxins, heavy metals, pesticides, chlorine, and other pollutants, revealing clearer skin. Its detoxification blend includes activated charcoal, glutathione, and antioxidant-building N-acetyl cysteine.
Take 2-3 capsules daily.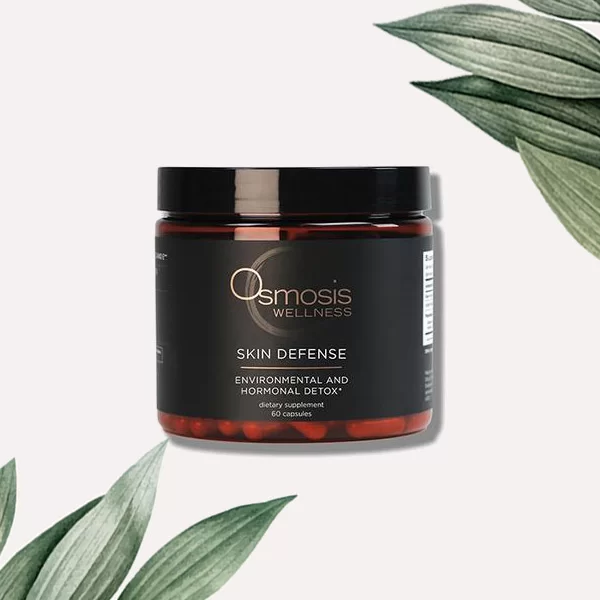 14. Vibrant Collagen
Collagen is the primary skin-building protein, giving it support and strength. Vibrant Collagen supplements enhance existing collagen reserves and may stimulate the production of new collagen fibers to increase the skin's defense response against environmental stressors.
Mix approximately one scoop in 8 ounces of water. Take once daily or as directed by your medical provider.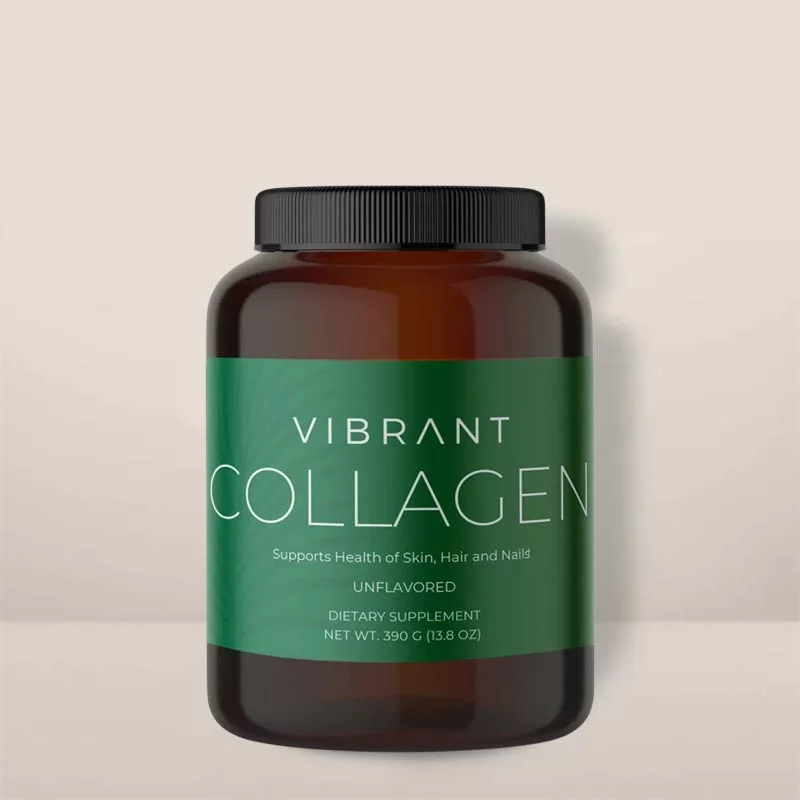 ---
Note: Consult your medical provider before starting any new supplement regimen. Follow their instructions for taking the supplements with your other medications.
---
Anti-Pollution Skincare Treatments
Cosmetic treatments are quicker and more effective than topical products in reducing aging signs and building a stronger skin barrier. The following treatments can help you ward off pollutants and enjoy visibly rejuvenated skin.
15. Facials
Facials help draw out impurities from deep dermal layers, enabling anti-pollution products to more effectively penetrate the skin. Our Naked Skin facial is specifically created to improve the signs of environmental damage through the action of the two most powerful antioxidants in skin care - vitamins A and C. They help firm the skin and improve hyperpigmentation and uneven skin tone.
Patients report enjoying glowing skin for weeks. Skin experts recommend a monthly session for the best results.
16. Chemical Peels
Light and medium chemical peels remove accumulated dirt, toxins, and other pollutants from the skin's surface without downtime. Thanks to potent antioxidant products used during the treatment, they help treat various skin concerns caused by internal and external free radicals.
Skin professionals recommend a series of treatments for the best results.
17. Glutathione Injections
Glutathione is a common ingredient in skincare products, both topical and supplements. However, vitamin injections are growing in popularity as an effective way to deliver immediate results. Glutathione injections reduce oxidative stress and may improve various health issues, including many skin problems arising from environmental damage.
Glutathione injections are safe to use 1-3 times per week.
---
Note: Want to learn more about this beneficial antioxidant? Learn how to take glutathione effectively.
---
18. IV Drip for Glowing Skin
More IV treatments promote glowing skin and help it combat external stressors. Inner Glow IV therapy delivers a rich cocktail of vitamins and minerals, including magnesium, vitamin C, B vitamins, and glutathione to enhance the skin's immunity and protect it from pollutants.
---
Note: Schedule a comprehensive Skin Vibrancy Consultation with our experienced skin experts, who will address your acne, melasma, abnormal hair growth, skin sensitivity, rosacea, or any other skin issue and recommend the best products and treatments.
---
Conclusion
The anti-pollution trend is rising in the cosmetics industry due to growing awareness of the detrimental effects pollutants have on the skin. Adopt proper skincare practices and try innovative cosmetic treatments to combat environmental aggressors and improve your skin's health.