Skin pollution is a rising concern in today's world, as our skin is constantly exposed to various environmental contaminants. We often associate the degradation of the quality of air, water, and land with the harmful effects this has on our internal organs. However, it is important to recognize that our skin is not immune to the harmful effects of pollution.
Skin pollution refers to the accumulation of toxins and harmful substances on the skin's surface, which can have adverse effects on its health and appearance. Understanding the impact of skin pollution and recognizing the common pollutants that affect our skin is crucial for maintaining skin health.
This article explains how pollution affects the skin, how to recognize the signs of skin pollution, and how to prevent long-term damage caused by it.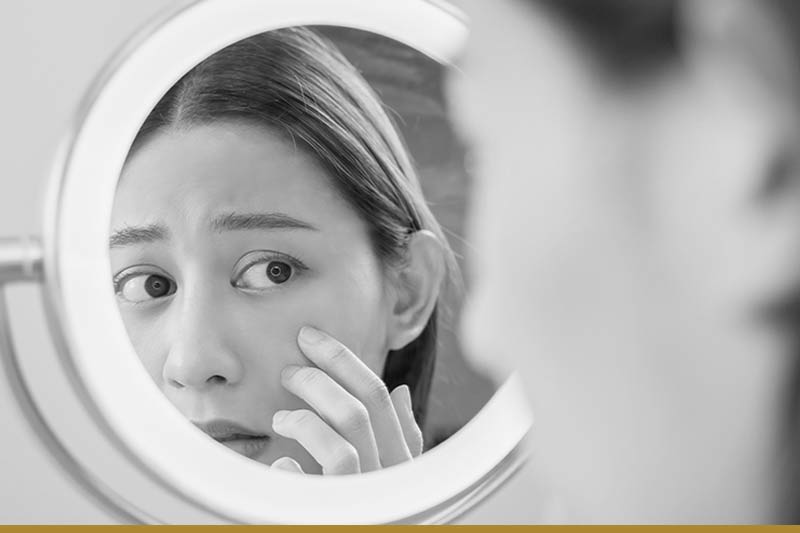 How Does Pollution Affect the Skin?
Pollution correlates with signs of premature skin aging, causing dryness, clogged pores, and increased sensitivity. Toxic chemicals penetrate the skin and cause oxidative stress, which weakens the skin barrier and leads to inflammation. In addition, various pollutants strip the skin of its natural oils, preventing it from retaining moisture and leading to new skin conditions or worsening existing ones. Consequently, pollution causes dullness of the skin and pigmentation issues.
Pollutants That Affect the Skin
Here is a classification of pollutants that damage our skin based on their origin.
Air Pollutants
Airborne pollutants that affect our skin include ultraviolet radiation, smog, cigarette smoke, petroleum fuels, fossil fuels, and heavy metals such as arsenic.
These harmful substances cause skin damage and slower collagen and elastin production in our bodies, which results in wrinkles, fine lines, and tired-looking skin. In the most severe cases, they can lead to skin cancer.
---
Note: Learn about the similarities and differences between collagen and elastin and how to encourage your body to produce more of each.
---
Water Pollutants
Water is contaminated by industrial waste that contains heavy metals such as zinc and copper. Aside from these, water often gets contaminated with pesticides, fertilizers, and plastic, and in the most devastating cases, with radioactive substances.
This leads to a host of skin complications such as irritation, sensitivity, clogged pores, dull and tired-looking skin, and even cancer.
Soil Pollutants
Soil is frequently polluted with heavy metals such as lead and mercury, as well as with pesticides, fertilizers, pharmaceuticals, and antibiotics used for livestock.
We typically ingest these substances through contaminated fruits and vegetables. This can lead to various skin and health issues such as allergies, hives, acne, skin rashes, and cancer.
Light Pollutants
Although research in this area is limited, some experts suggest that artificial light causes long-term skin damage and premature wrinkles. This includes lights from buildings and billboards, as well as blue light from our phones and tablets.
In addition, exposure to artificial light while sleeping (from a TV set, for example) slows down the skin's natural healing process and prolongs skin damage.
Signs of Skin Pollution
These are the common signs of your skin being affected by pollutants.
Aging skin – Our skin experiences dullness, uneven tone, sagging, and wrinkles because of various pollutants.
Acne – Acne is a common result of clogged pores and excessive oil, which our skin tends to over-produce after it's been exposed to pollutants.
Skin conditions – The skin develops inflammation-related conditions such as eczema, psoriasis, and other types of dermatitis when it comes into contact with pollutants. If you are already experiencing these skin issues, you may notice the symptoms worsening over time if you live in a heavily polluted area.
---
Note: Are you struggling with eczema, but are hesitant to start using pharmaceutical products? If so, learn about holistic eczema treatment, which involves 13 natural ways to treat this stubborn skin condition.
---
How to Minimize Skin Pollution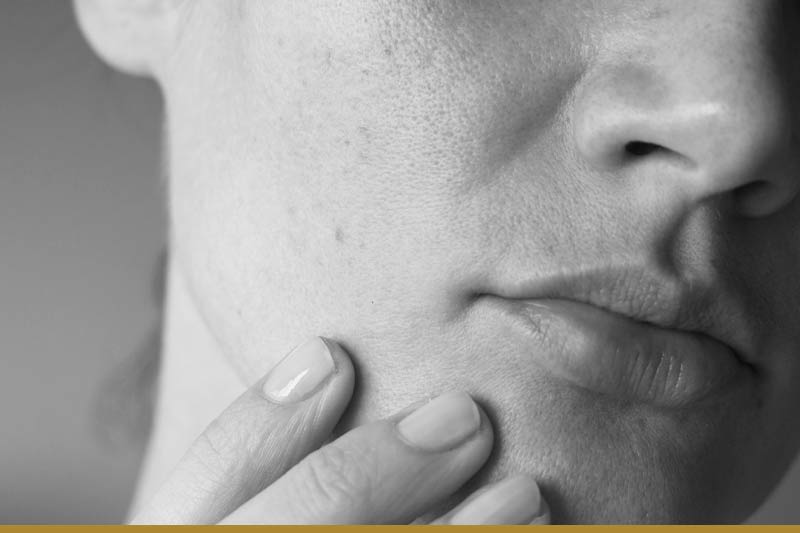 There are several ways to detox the skin and protect it from the damaging effects of pollution.
Improve Your Diet
To counteract the effects of pollution on your skin, make sure to enrich your diet with healthy foods filled with nutrients and antioxidants, such as fresh fruits and vegetables. If possible, choose organic produce to reduce the amount of pesticides and fertilizers you ingest through food, and thoroughly wash all produce before consuming.
Try to stay away from processed meats, sugar, and refined food, which slow down collagen production in your body, cause inflammation, and contribute to tired-looking skin.
---
Note: Learn more about the common causes of skin inflammation.
---
Take Supplements
While a diet rich in nutrients is the first line of defense against the harmful effects of pollution, supplements can also help to maintain adequate levels of vitamins, antioxidants, and minerals that help the body protect itself. Some supplements are also specifically formulated to help the body flush out harmful substances and promote healthy skin.
Osmosis MD Skin Defense is a supplement that binds and removes heavy metals, toxins, pesticides, plastics, and food preservatives, helping you restore hormonal balance, boost your immune system, and reveal a clearer complexion without blemishes.
Use Sunscreen
Experts advise daily use of sunscreen to protect the skin from damaging UV rays. Also, avoid tanning beds that cause premature aging signs and long-term skin damage. Use sunscreen every day, and not only during the hot summer days, because the sun's rays penetrate the clouds and affect our skin year-round.
---
Note: Learn about the 6 things to consider when choosing a sunscreen.
---
Adopt Healthy Habits
For healthy skin that is pollution-resistant, make sure to avoid excessive alcohol consumption and smoking. These habits cause collagen to break down faster and lead to aging skin, while the inflammation induced by alcohol worsens skin conditions.
Getting enough sleep each night is vitally important for healthy and youthful-looking skin. When we sleep, the body starts to repair itself, boosting collagen production, reducing inflammation, and regulating hormones.
---
Note: Changes in hormone levels can have a visible effect on the skin. Learn more about anti-aging hormone therapy, and which hormones make you look younger.
---
Do a Skin Detox
A skin detox is an effective way to strengthen your protective barrier from the inside. There are many methods of performing a skin detox with the goal of removing toxins from the body.
Detoxification helps the skin build resilience, fight environmental pollutants, and counter their negative effects. The result is refreshed, strengthened, and glowing skin.
Cleanse
Frequently cleansing your face not only after wearing makeup but also after spending time outside is recommended for combating the damaging effects of pollution on our skin. Regular and thorough cleansing removes dirt and other pollutants and prevents pores from becoming clogged. Experts recommend cleansing your face twice a day.
Our customers love the SkinMedica Facial Cleanser because its suitable for all skin types and contains ingredients that prevent free-radical damage. Effectively removing environmental pollutants, excess oil, and makeup, this cleanser leaves the skin hydrated and refreshed.
Exfoliate
By exfoliating the skin, you remove dead skin cells and prevent bacteria from building up. Exfoliation removes damaged layers of the skin to reveal new, younger-looking, and toned skin. Skincare professionals say that we should exfoliate once or twice a week.
The SkinMedica AHA/BHA Exfoliating Cleanser scrubs away dead skin cells, leaving your face smooth and toned. It is suitable for all skin types.
Moisturize
Moisturizing helps restore the skin barrier and nourishes the skin with ingredients such as antioxidants, ceramides, and peptides, which protect it from pollutants. These ingredients help the skin retain moisture and lock it on the skin surface, resulting in tighter and toned skin. It is advised to moisturize your skin twice a day after cleansing.
ALASTIN Ultra Nourishing Moisturizer contains Tri-Hex Technology® that stimulates the production of collagen and elastin. This award-winning product calms, nourishes, and hydrates the skin and protects it from environmental damage.
---
Note: We've selected 18 products that are designed to combat common pollutants and rejuvenate your skin. Check them out in our guide to Anti-Pollution Skin Care.
---
Conclusion
Pollution poses a significant threat to the health and appearance of our skin. The accumulation of airborne pollutants, UV radiation, cigarette smoke, heavy metals, and household chemicals can lead to various skin problems and accelerate the aging process.
Luckily, there are ways to combat these damaging effects with suitable skin products and healthy lifestyle habits.