Our skin is exposed daily to a multitude of external factors, pollutants, and toxins, which can take a toll on its health and appearance. Over time, these impurities can accumulate in our pores, leading to skin pollution, which manifests as dullness, congestion, and various skin concerns.
A skin detox focuses on deep cleansing and purifying the skin, helping to restore its balance and clarity. By dedicating time to detoxify our skin, we can effectively eliminate built-up impurities, unclog pores, and restore a more radiant complexion.
This article explains the benefits and potential risks of a skin detox and lists the necessary steps for successful skin detoxication and rejuvenation.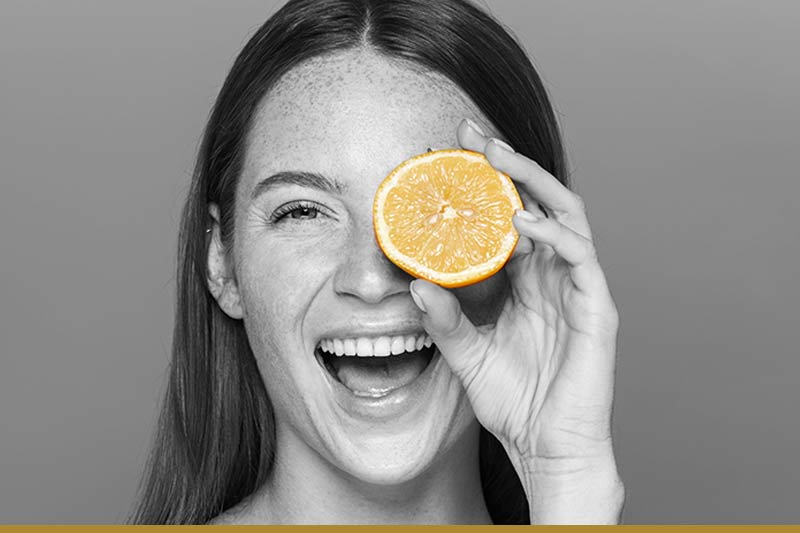 What Is a Skin Detox?
A skin detox involves removing dead skin, impurities, and sebum from pores to achieve glowing and rejuvenated skin. This is a surface-level way to free the skin from pollutants, toxins, and dead cells.
For deeper skin detoxication, a full body detox is required. This improves the quality and appearance of the skin from within, contributing to longer-lasting results and improved overall wellbeing.
---
Note: Learn about the benefits of IV drips for glowing skin.
---
Skin Detox Benefits
There are many benefits of a skin detox for your health and appearance.
Suitable for all skin types – A skin detox reduces acne and blemishes, soothes sensitive and inflammation-prone skin, and contributes to more balanced sebum production in oily skin.
Provides a more youthful appearance – A skin detox tightens the skin and evens its texture. It helps stimulate the body's natural collagen and elastin production, reducing the appearance of signs of premature aging skin.
Relieves some skin conditions – Skin detoxing successfully alleviates conditions caused by skin inflammation, including eczema, psoriasis, and other types of dermatitis. These skin conditions are typically worsened by toxins, so removing them is essential.
Contributes to better product absorption – By removing impurities from the skin's surface, a detox helps the skin absorb and utilize the active ingredients from your skin care products.
Helps with weight loss – A skin detox includes making better dietary choices. Ingesting nutritionally dense, fresh food reduces cravings and balances blood sugar while also reducing bloating and managing appetite.
Contributes to mental stability and clarity – The activities involved in a skin detox can help restore relaxation and mental clarity by balancing hormones such as serotonin and dopamine. It also improves mood and contributes to better sleep and improved concentration.
Skin Detox Side Effects
There are some side effects to a skin detox, but fortunately, they do not typically last very long and usually only cause mild discomfort. As toxins leave the body, some of the side effects that can be experienced are mild breakouts, increased skin sensitivity and irritation, increased oil production, and occasionally dryness.
These symptoms are short-lived and resolve within a few days.
Who Is a Good Candidate for a Skin Detox?
Anyone who wishes to rejuvenate their skin in a natural way and remove toxins is a suitable candidate for a skin detox, as long as they do not have underlying medical conditions that can be aggravated.
A skin detox is suitable for people with skin that is:
Patchy, uneven
Oily
Sensitive
Dull
Sagging
Who Should Not Do a Skin Detox?
Skin detoxes are not suitable for people who have serious skin conditions and issues such as wounds, intense scarring, or sunburn. Wait for these conditions to pass before doing a skin detox.
A successful skin detox is supported by a detox diet, which is not recommended for people with certain medical conditions. A detox diet is typically low in fatty acids and protein, which makes it unsuitable for people with certain conditions such as heart disease, diabetes, eating disorders, anemia, etc.
Make sure to consult your medical professional before starting a skin detox, so they can recommend suitable detox methods.
14 Steps to Complete a Skin Detox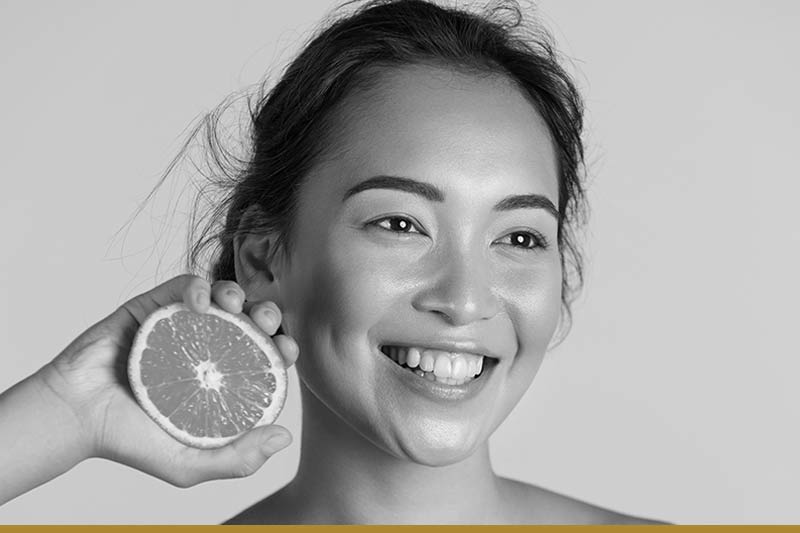 Here are the essential steps for skin and body detoxing that result in healthy, glowing, and youthful skin.
1. Drink Lots of Water
Hydration comes from within. While using topical moisturizers is important, keeping optimal hydration levels in your body is essential for maintaining healthy, vibrant skin. In contrast, insufficient water intake can result in dryness, a dull complexion, increased wrinkles, and inflammation.
Experts agree that consuming approximately eight glasses of water daily plays a crucial role in flushing out toxins from the body and promoting well-hydrated, resilient skin.
2. Implement a Healthier Diet
Your liver, digestive system, and kidneys are the body's primary detoxifiers. By regularly consuming processed, high-sugar, and high-fat foods, you place stress on these organs, which have to work overtime to flush all the toxins from your body.
A well-balanced diet contributes not only to better physical and mental health, it is also essential for healthy skin. Consume a diet consisting of lots of fresh fruits and vegetables, whole grains, nuts and seeds. Food that is as close to its natural state as possible maintains its nutritional value and provides you with all the necessary vitamins and minerals for radiant wellbeing.
3. Incorporate Supplements or IV Therapy
Consider supporting your healthy diet with supplements or IV therapy for even better results.
Osmosis MD Regenerate boasts a superior blend of vitamins, minerals, and amino acids that help liver detoxification and repair and boost collagen production.
Vitamin B and other essential minerals and nutrients can also be ingested via nutritional IV therapy, which bypasses the digestive system and keeps its essential components for more effective results.
---
Note: If you're looking for nutritional IV therapy in the Phoenix area, contact Vibrant Vitality Clinic to learn more about the treatment and book an appointment.
Check out our list of oral supplements for a 10-day skin detox for ultimate detoxing results and healthy skin.
---
4. Get Enough Sleep
Achieving a minimum of seven hours of uninterrupted sleep each night is crucial for our overall wellbeing, and it significantly impacts the health of our skin. During sleep, our skin enters the restorative phase, actively engaging in repair, collagen and elastin production, and cellular regeneration.
5. Quit Smoking and Drinking
Cigarettes and alcohol contribute to tired-looking skin and cause premature aging. Smoking disrupts natural collagen and elastin production and speeds up the breakdown of these essential components. As a result, the body cannot catch up and produce new collagen and elastin. This promotes the appearance of wrinkles, fine lines, and sagging skin.
Alcohol is known for its pro-inflammatory properties that make the skin look irritated, bloated, and tired. It also causes dehydration. To neutralize these effects, experts recommend reducing or eliminating alcohol intake, or drinking equal amounts of water and alcohol to stay hydrated.
---
Note: IV therapy for hangover helps alleviate the consequences of a turbulent night out. Read more about it in our blog.
---
6. Manage Stress
Stress is a common factor in problematic skin. Today's fast-paced environment, combined with pollutants all around us, can cause many skin issues and derail our skin detoxing progress. This is why it is important to manage daily stress and include healthy and enjoyable activities such as spending time outdoors, exercising, or hobbies.
---
Note: Learn how stress affects the skin.
---
7. Cleanse
Cleansing your skin from the buildup of makeup and pollutants is an essential step in skin detoxing. Experts recommend double cleansing, which includes utilizing an oil-based cleanser as the initial step to dissolve stubborn grime, dirt, and deep-seated impurities. Following this, a second cleanse using a cream, gel, or water-based cleanser helps to eliminate any residual contaminants.
Osmosis MD Deep Detox Cleanser contains a unique blend of essential oils and coconut that removes impurities and excess oil for an invigorating cleanse suitable for all skin types.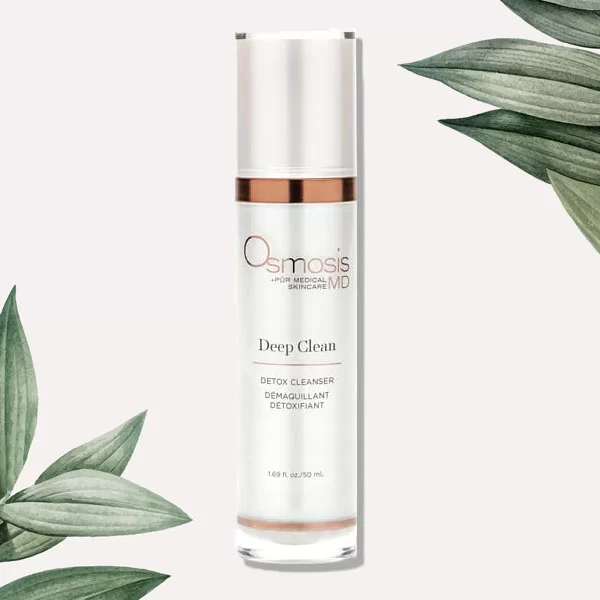 8. Exfoliate
Exfoliating the skin is crucial for removing dead cells and bringing out a natural and youthful skin glow. By regularly exfoliating your face 1-3 times a week with gentle formulations based on enzymes, you can unveil a fresh and radiant complexion. The exfoliation process helps to promote cell turnover, revealing healthier skin underneath and enhancing the absorption of other skincare products.
Osmosis MD Polish Cranberry Enzyme Mask contains antioxidants and enzymes that gently exfoliate to reveal a smooth, firm, and healthy glow.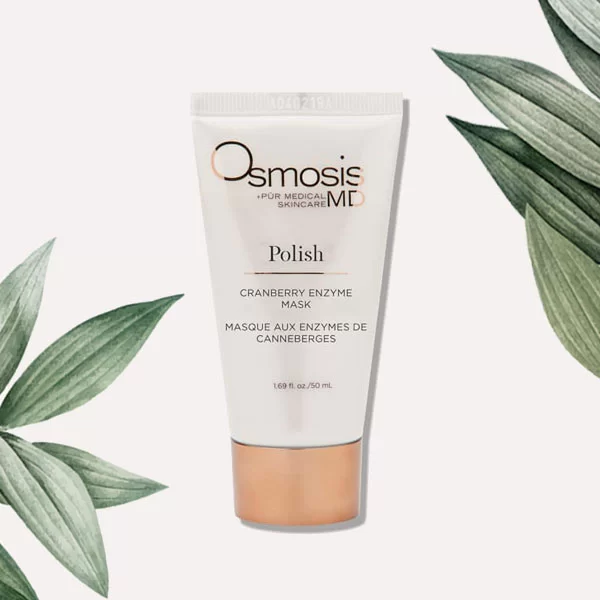 9. Moisturize
Moisturizing the skin helps it lock in moisture and nourishing ingredients applied in the previous steps. Moisturizers help prolong the effects of a skin detox and achieve a youthful and healthy glow. They are essential to maintain the skins protective barrier that keeps harmful factors at bay.
---
Note: Learn about the 10 best moisturizers for aging skin.
---
10. Get Regular Facials
Facial treatments offer a rapid and highly efficient approach to detoxifying and revitalizing the skin. Utilizing a range of devices and specialized formulas, skilled cosmetic professionals can deeply cleanse pores, eliminate impurities, and reveal a renewed, luminous complexion. These rejuvenating procedures encompass various popular techniques, including Oxygen Infusion, HydraFacial, chemical peels, and more.
---
Note: Learn about the differences between the Oxygen Facial and HydraFacial.
---
11. Have a Lymphatic Drainage Massage
A lymphatic drainage massage involves the application of pressure and gentle movements to help the lymph drain from tissues. This type of massage stimulates circulation for the improved removal of toxins and waste from the system.
Vibrant Skin Bar's Lymphatic Lift treatment pairs lymphatic drainage massage with buccal massage. Together these methods not only improve circulation and detoxification but also provide a lifting and sculpting effect.
12. Prepare the Face and Body for a Detox
Preparing your face and body for a skin detox includes gentle methods of steaming the skin before applying products for better absorption. Make sure to avoid scorching hot water, which can leave your skin feeling sensitive or even burned.
As for the body, incorporating dry brushing and detoxifying scrubs into your skincare routine effectively eliminates toxins and dead skin cells. Start by using a natural bristled brush every morning to enhance circulation and stimulate your skin. Complement your dry brushing routine with our Vibrant Cinnamon Coffee Scrub to stimulate circulation and help flush out toxins while improving texture and hydration.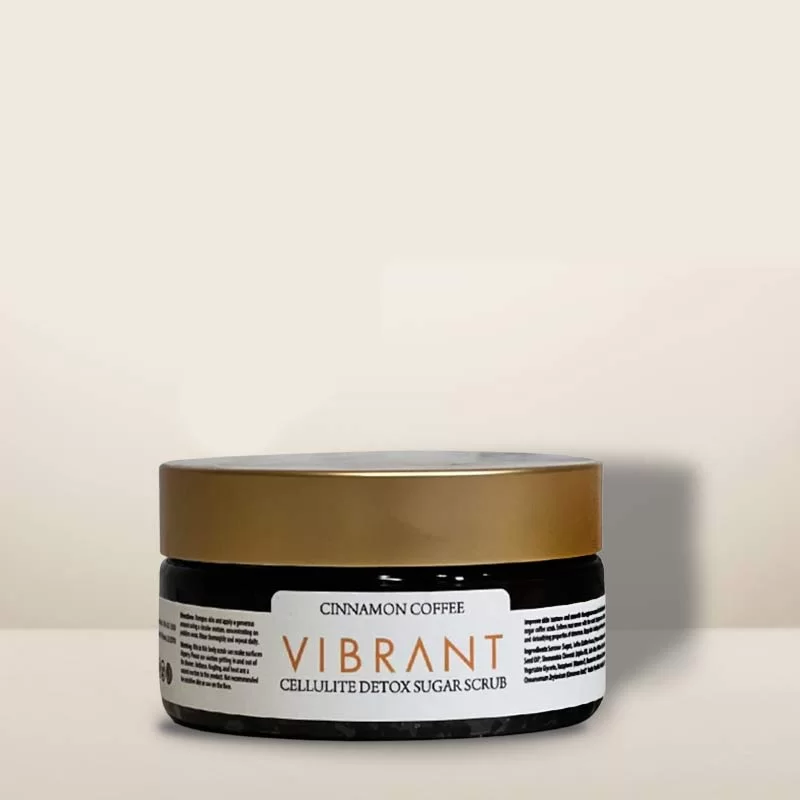 13. Use Sunscreen
Protection from UV rays is crucial for maintaining healthy and youthful-looking skin. To enable and prolong the successful results of a skin detox, incorporate sunscreen in your daily skincare routine, and make sure to reapply it every couple of hours during prolonged periods in the sun. Also, make sure to avoid tanning beds, which are particularly damaging to the skin and cause skin aging.
---
Note: Here are the 6 things to consider when choosing a sunscreen and 18 more anti-pollution skincare products to try.
---
14. Try Saunas
Incorporating weekly sauna sessions into your skin care routine can significantly enhance your skin detoxification efforts. Sweating in the sauna plays a vital role in releasing toxins and impurities from your body while simultaneously providing a deep cleansing effect for your pores. The extreme heat of the sauna also increases the heart rate and improves blood circulation, delivering higher concentrations of oxygen and essential nutrients to your cells.
Conclusion
Skin detoxification plays a crucial role in maintaining a healthy and radiant complexion. By adopting various detoxifying practices and incorporating them into our skincare routine, we can effectively eliminate toxins, impurities, and waste buildup that can negatively impact the health of our skin.
For a personalized skin detoxing routine based on your skin type and preferences, contact our medical professionals at Vibrant Skin Bar.