People usually associate detox with a process that purges our internal organs of toxins, helping kidneys and the liver eliminate unhealthy substances more efficiently. But did you know that the skin also needs regular detoxification?
The skin is our first line of defense against external pollutants, and all the dirt and toxins that try to enter the body build up on the skin.
This article explains what a skin detox is, how to recognize if your skin needs it, and provides the best skin detox strategies.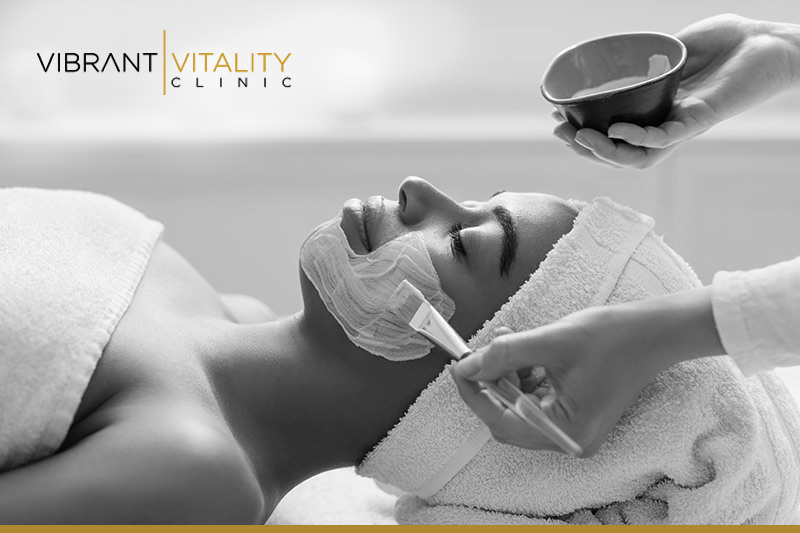 What Is Skin Detox?
Skin detox is the deep cleansing of the skin's surface to remove the build-up of toxins, dirt, pollutants, and dead cells. Skin experts recommend a detox at least once a week to prevent breakouts and enjoy a glowing complexion.
Skin Detox Benefits
Regular skin detoxes give our skin the boost it needs to continue protecting us, and they have the added benefit of giving us a healthy, rested glow.
The benefits of regular skin detoxification include the following:
Regulated sebum production. When impurities, toxins, and dead skin cells build up on the skin's surface, they clog the pores and cause excess sebum production and oily skin.
Clean, tight pores. Regular detoxification prevents pore clogging and maintains small pores.
Normal pH levels. Deep skin cleansing restores pH levels, protecting the skin from bacteria, infections, inflammation, and dehydration.
Fewer breakouts. Normal sebum production and clean pores help prevent breakouts.
Reduced risk of infections. Skin detoxification provides a healthy skin barrier that protects the body from infections.
Smoother skin. Detoxification helps remove blemishes, patchy skin, and impurities to reveal a healthy, even skin tone.
Brighter complexion. Removing dead skin cells uncovers a new, glowing complexion.
Hydrated skin. A skin detox helps maintain its vital functions, such as preventing moisture loss.
Better absorption of cosmetic products. Clean pores allow skincare ingredients to penetrate deeper and provide maximum results.
Signs You Need a Skin Detox
If your skincare regimen doesn't include a weekly detox, you are more likely to experience the following signs:
Inflammation
Redness
Blemishes
Large pores
How to Do Skin Detox? 9 Tips
Skin detox is an integral part of a healthy skincare regimen. Skin professionals recommend using the following strategies to ensure the skin is deeply cleansed of all impurities and visibly rejuvenated.
1. Gentle, Comprehensive Skincare Routine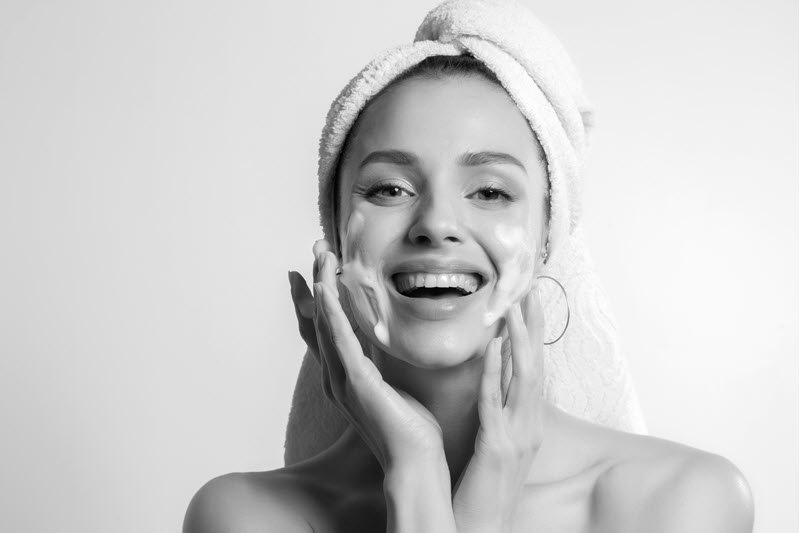 Comprehensive and consistent skin care is essential for maintaining a youthful complexion. The ultimate skincare routine includes cleansing, nourishing, hydrating, and protecting the skin. Skincare products should contain gentle ingredients that don't disrupt the skin's natural oils and deliver essential nutrients that promote skin health.
2. Double Cleansing
Double cleansing is a popular cosmetic "trick" that ensures deep skin purification. The process consists of using an oil-based cleanser first to dissolve grime, dirt, and other deep impurities. Cream, gel, or water-based cleansers in the second cleansing remove any remaining contaminants.
If you don't use heavy makeup, you can cleanse once using a potent cleansing complex with mild resurfacing agents and herbs that purify the pores without disrupting the natural barrier function.
3. Facial Exfoliation
Skin experts recommend exfoliating the face 1-3 times a week to remove dead skin cells, excess oil, grime, toxins, and other impurities that build up during the day. Use gentle exfoliators with fruit enzymes that provide mild skin resurfacing without causing irritation.
4. Dry Brushing and Body Scrubs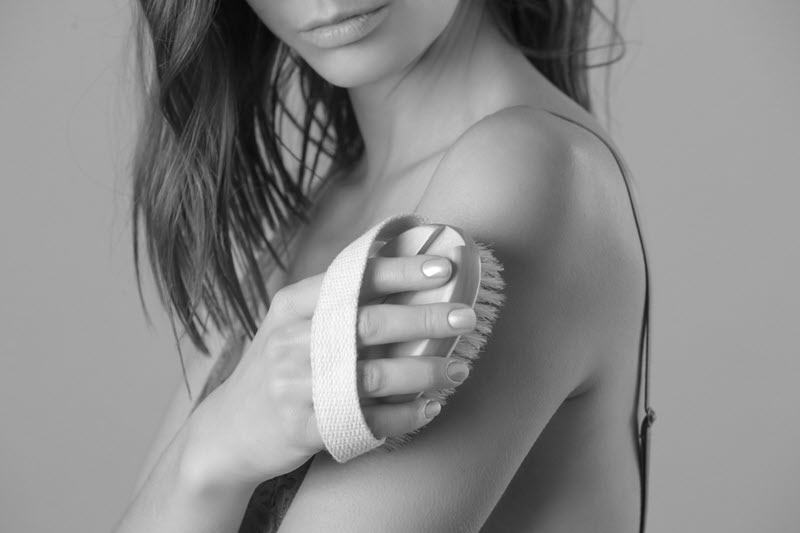 Dry brushes and detoxifying scrubs are essential in removing toxins and dead skin cells from the body. Use a natural bristled brush every morning to improve circulation. Accompany brushing with hydrating body scrubs two or three times a week to flush out toxins and add hydrating and nourishing nutrients to the skin.
5. Healthy Diet
While skincare products deeply cleanse the skin's surface, a detox also requires internal cleansing. A diet rich in fruits, vegetables, lean protein, and healthy fats helps maintain a healthy digestive system, which reflects on the complexion. Long-term intake of refined sugars and processed foods may cause clogged pores and acne and accelerate aging.
Morning smoothies with fresh vegetables and fruits have become a popular breakfast for the health conscious. They are light on the stomach, feel refreshing, and contain minerals that keep the skin clean and strong.
Occasional detox and meal-replacement plans, such as ProLon diet can help reset a patient's metabolism and clear the skin.
---
Note: If you are looking to speed up your detox, see our oral supplements for skin detox offer in the Vibrant Skin Bar shop!
---
6. Drinking Water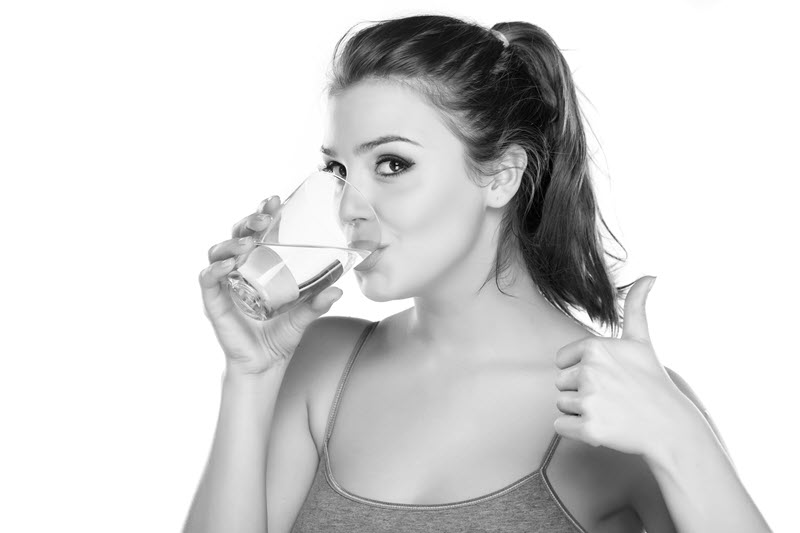 Insufficient water intake leads to dry, dull skin, more wrinkles, and inflammation. Drinking enough water is the simplest and one of the most effective skin detox methods. Experts agree that about eight glasses of water every day helps flush out toxins from the body and maintain hydrated, elastic skin.
7. Less Alcohol
Alcohol is a dehydrating pro-inflammatory liquid that contributes to a tired and aged look. Common signs of excess alcohol consumption include acne, psoriasis, rosacea, rashes, dark circles, and lax skin. Drink alcohol in moderation, one alcoholic beverage for women and two alcoholic beverages for men per day, and opt for beverages that have less sugar, such as red wine or tequila mixed with soda water and lime.
Always drink the same amount of water with your alcoholic drink to prevent dehydration. If you have a personal or family history of breast or prostate cancer, it is recommended to avoid alcohol all together. Alcohol increases estrogen levels and is associated with an increased risk of cancer.
8. Regular Sleep Routine
We need at least seven hours of uninterrupted sleep at night to help our bodies perform vital functions. Our skin's health depends on sleep because that is when it goes into repair mode, rebuilds collagen and elastin, and replaces damaged cells with healthy ones. Insufficient sleep prevents our skin from rebuilding and often leads to increased inflammation, reduced elasticity, and more wrinkles.
9. Facial Treatments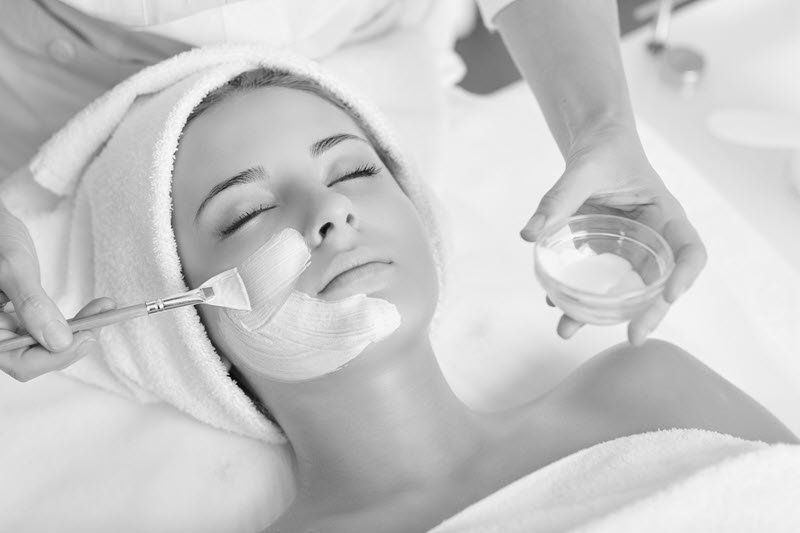 Facial treatments are the quickest and most effective way to detoxify and rejuvenate the skin. Cosmetic professionals use different devices and chemicals to deeply cleanse the pores, remove impurities, and bring to the surface new, brighter skin. Some of the most popular cosmetic treatments that provide a thorough skin detox include oxygen infusions, hydra facials, chemical peels, and more.
---
Note: Read our article to find out more on how to rejuvenate your skin.
---
10. Sauna
Weekly visits to the sauna will enhance your skin detoxing efforts because sweating helps release toxins and impurities and deeply cleanse the pores. High heat also increases the heart rate and blood circulation and sends higher concentrations of oxygen and nutrients to cells, helping repair damaged tissue and clear up the skin.
Make sure to drink water before and during your time in the sauna to prevent dehydration.
Conclusion
Skin detox is a necessary step in maintaining healthy, young-looking skin. The recommended strategies for skin detoxification should be used together for optimal results because external skin care isn't effective without other healthy habits, such as a nutritious diet and getting enough sleep. Facial treatments are the most powerful tool in skin rejuvenation, but they provide shorter results if you neglect other skin detox strategies.