Chromium is an essential mineral our bodies need in trace amounts (25-35 micrograms daily) to help metabolize carbohydrates, fats, and proteins.
We get chromium through food, but studies show that as many as 90% of US diets are poor in this element. Besides inadequate nutrition, some people have low levels because of poor chromium absorption. Chromium deficiency has been linked to health issues such as insulin resistance and fat accumulation.
This article explains how overweight people who struggle to lose weight may benefit from adding chromium supplementation to their weight-loss efforts.*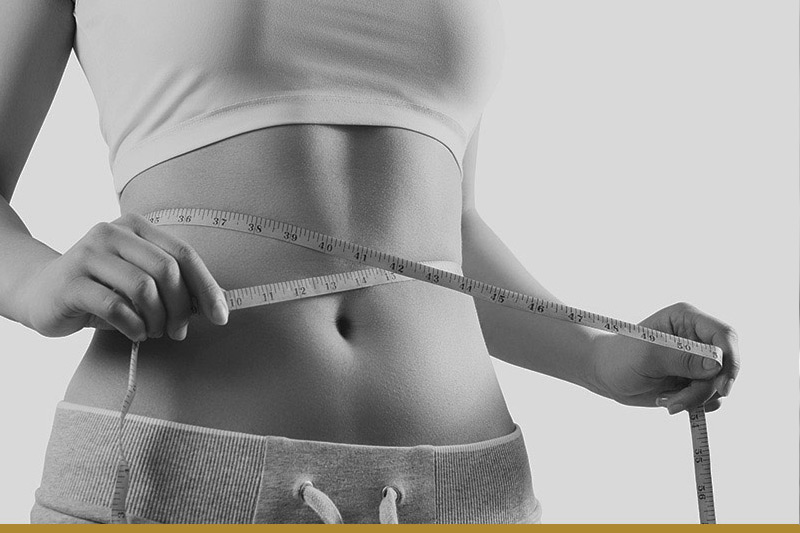 Chromium for Weight Loss: Does It Work?
Chromium primarily helps manage weight by working with insulin to regulate glucose levels in the blood.
When we eat, carbohydrates break down into glucose. In response, the pancreas releases insulin into the bloodstream. Insulin is the messenger that tells the cells to absorb glucose and convert it into energy. The process requires chromium, which supports insulin activity and glucose transportation across the cell membrane.
However, this physiological process doesn't work properly in people with insulin resistance. The cells in their bodies don't respond to insulin and fail to take up glucose from the blood. The pancreas continues to pump more insulin, triggering sugar cravings and resulting in fat accumulation, weight gain, and various health issues.
Current studies show that people with insulin resistance and type 2 diabetes frequently have a chromium deficiency, so scientists suggest that supplementing chromium may alleviate insulin resistance by:
Helping glucose enter the cells
Reducing sugar cravings
Assisting nerves to send accurate signals about the amount of insulin in the bloodstream
Reducing fat accumulation
Patient experience also suggests that supplementing chromium increases lean body mass and decreases body fat.*
How Much Weight Can You Lose Taking Chromium?
Chromium supplements alone may lead to slight weight loss.* Studies show that chromium picolinate is the safest and most effective form of chromium. However, participants in the studies lost only 1.1-2.4 pounds after several months.
Medical professionals recommend chromium to overweight patients only in combination with other weight loss strategies, including weight loss injectables, appetite suppressants, and a balanced diet.
*Disclaimer
These statements have not been evaluated by the Food and Drug Administration. This product is not intended to diagnose, treat, cure, or prevent any disease.
---
Note: Find out how Topiramate can help you lose weight.
---
Chromium for Weight Loss Cost
At Vibrant Vitality Clinic, our medical weight loss professionals recommend chromium to their patients as part of a comprehensive medical weight loss program. Depending on the patient's unique health status and lifestyle, they determine which weight loss products and strategies to include in a customized weight loss plan, and the prices vary depending on the package.
Our weight-loss strategies typically include the following:
Physical exam
Body scan
EKG
Detox plan
Nutritional counseling
Weight loss injections
Supplements
Conclusion
Chromium may help with weight loss thanks to its role in regulating blood sugar. However, it can't replace the foundations of healthy weight management, a balanced diet, and daily physical activity. Patients who combine these lifestyle modifications with chromium and other appetite-suppressing and metabolism-stimulating medications experience the best results.