Statistics show that the number of people with diabetes is rapidly increasing, now also affecting people at younger ages. A common precursor to diabetes is insulin resistance.
This article explains how insulin resistance develops, which factors increase its risk, and how weight loss can reverse the condition.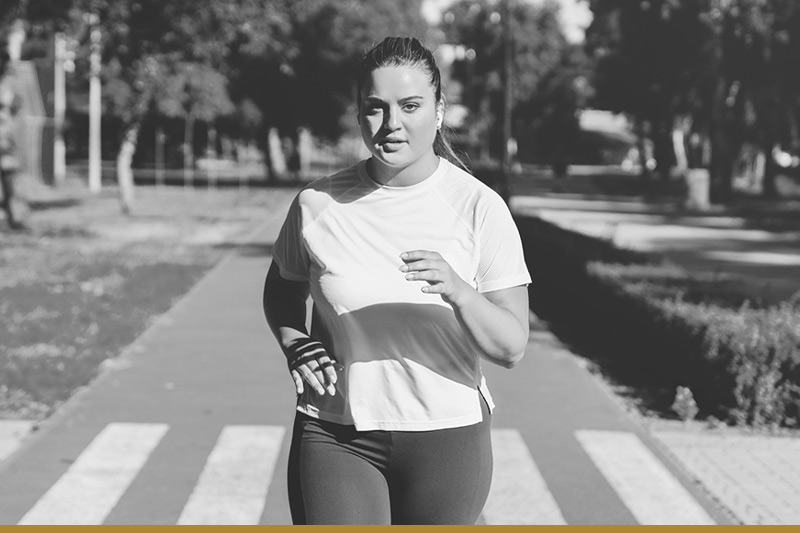 What Is Insulin Resistance?
Insulin resistance is a serious medical condition that occurs when cells in the body fail to respond adequately to the hormone insulin. The disorder is a cause for concern as it can lead to type 2 diabetes.
When we eat, our digestive system breaks down food into nutrients and sends them into the bloodstream to distribute to cells. One of these nutrients is glucose, the building block of carbohydrates.
Our cells need glucose to convert it to energy for various biological processes. Once glucose enters the bloodstream, the pancreas starts making the hormone insulin, which facilitates glucose uptake by the cells.
However, sometimes cells stop responding to insulin, the sugar remains in the blood, and the pancreas produces more insulin to lower blood sugar levels. The result is that the body becomes conditioned to produce larger amounts of insulin to regulate the same amount of glucose. This reduced sensitivity to insulin is called insulin resistance.
What Causes Insulin Resistance?
Several factors may lead to insulin resistance, including:
Excess weight
A sedentary lifestyle
Family history of type 2 diabetes
Polycystic ovary syndrome (PCOS)
Obstructive sleep apnea
Being over 45 years of age
Using steroids, anti-psychotics, and HIV medication
Insulin Resistance Symptoms
Insulin resistance is difficult to spot because people usually don't exhibit any symptoms. There are no accompanying physical discomforts that point to a problem and their blood sugar levels stay within a normal range for a long time – as long as the pancreas keeps pumping enough insulin.
Eventually, the pancreas tires and can't produce sufficient insulin, leading to elevated blood sugar levels, prediabetes, and the appearance of the first symptoms, including:
Increased thirst
Frequent urination
Blurred vision
Fatigue
Tingling or numbness in the hands and feet
Skin infections
Slow-healing sores
Patients often find out they have insulin resistance after an annual health checkup or a routine lab test. Doctors diagnose insulin resistance based on these symptoms:
Patches of dark skin in folds and creases (acanthosis nigricans)
Waistline above 35 inches for women/40 inches for men
Blood pressure of 130/80 or higher
Blood sugar level of 5.7% or higher after an A1C test
Blood sugar level of 140 mg/dL two hours after a glucose tolerance test
Fasting glucose level of 100 mg/dL or higher
Fasting triglyceride levels of 150 mg/dL or higher
HDL cholesterol levels under 40 mg/dL for men and under 50 mg/dL for women
Keep in mind that although insulin resistance is more often diagnosed in people with excess weight, even people with normal weight can be insulin resistant and eventually develop diabetes.
Insulin Resistance and Weight Loss
Patients who eat refined carbohydrates in excess are likely candidates for insulin resistance. They are often overweight because reduced sensitivity to insulin leads to more glucose being stored as fat. The longer the patient has the condition, the more difficult it becomes to lower insulin levels, use stored glucose for energy, and lose weight.
Scientists have found that a diet change and weight loss of as little as 5-7% of body weight can help insulin-resistant patients reverse their condition and prevent diabetes.
---
Note: Learn how a medically supervised weight loss plan can help you lose weight safely and sustainably.
---
What to Do in Case of Insulin Resistance?
Insulin resistance can be reversed with lifestyle modifications and medication. Start incorporating these changes to help your body be more sensitive to insulin and maintain optimal blood sugar levels.
Adjust Your Diet
Diet is the most important factor in improving insulin sensitivity. Doctors warn that crash diets don't work and advise implementing long-term diet modifications for a gradual, sustainable reversal of insulin resistance. These diet changes include:
Eating plenty of fruits and vegetables
Eating foods rich in fiber because it helps regulate blood sugar levels
Eating lean protein and low-fat dairy
Limiting refined carbs
Limiting portion sizes
Exercise Regularly
Exercise is the quickest way to improve insulin sensitivity. It helps lower blood pressure, blood sugar, and other conditions that increase the risk of diabetes. To help the body use insulin effectively, patients need at least 150 minutes of regular, moderate weekly activity or 75 minutes of vigorous activity such as cardio or aerobic exercises.
Get Enough Sleep
Lack of sleep negatively affects how much and what we eat and how our cells respond to insulin. Doctors recommend at least seven hours of sleep every night for adults to lower blood pressure, reduce anxiety, and help balance hormones that regulate hunger and food cravings.
Quit Smoking
Smoking is a risk factor for many severe diseases, including heart problems and lung infections. It may indirectly lead to diabetes by increasing blood sugar levels, inflammation, and other health conditions that cause cells to stop responding to insulin. Doctors recommend avoiding nicotine to help the body use insulin better and prevent diabetes.
Manage Stress
Stress causes an increased production of the hormones cortisol and adrenalin, inhibiting insulin secretion and causing a rise in blood sugar levels. Chronic stress increases the risk of type 2 diabetes.
Various strategies can help manage stress, including those that help improve insulin sensitivity, such as quality sleep and regular exercise. Doctors also recommend meditation, maintaining social connections, spending time in nature, and other fun and relaxing activities.
Take Vitamin D
Studies suggest people with low vitamin D levels may be more at risk of insulin resistance. Vitamin D helps lower inflammation, and deficiency is linked to various other health issues. Talk to your doctor about appropriate vitamin D supplementation.
---
Note: Discover the best vitamins and supplements for hormone balancing.
---
Consult Your Doctor
If you still have high insulin levels after implementing these lifestyle changes, your doctor may advise you to take medication. Prediabetic patients often use metformin to lower their blood sugar. Your doctor may also prescribe medication for high cholesterol, blood pressure, or other drugs to help your body use insulin effectively.
Conclusion
Excess weight is a frequent factor in developing insulin resistance. Reversing the condition requires two fundamental lifestyle changes – diet modification and regular exercise. These will help you lose weight and maintain optimal blood sugar levels.
If you need help, contact our medical weight loss professionals to create a customized weight loss strategy for diabetes prevention and improving your overall health.