Adopting healthy lifestyle habits that include a balanced diet and regular exercise is the most effective and sustainable way to lose and manage weight. However, some people struggle to change their behavior or don't see results from a diet change. In this case, the best option is to seek medical help.
Healthcare professionals specializing in medical weight loss programs design a personalized plan for each patient according to their unique metabolism, hormonal status, medical condition, and lifestyle habits. The program typically involves various strategies for weight loss, including medications and supplements.
Metformin is one of the most commonly used medications in medical weight loss plans. This article looks at how metformin may help manage weight, how to take it, and how much weight loss to expect.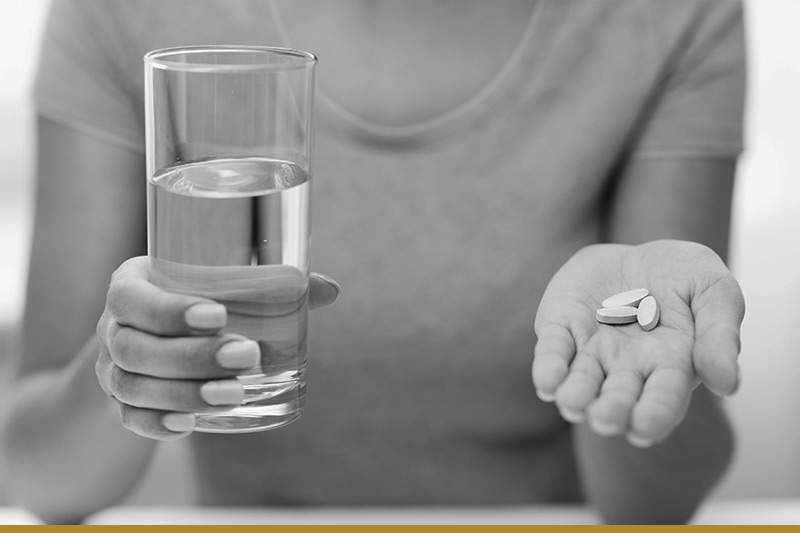 Is Metformin Good for Losing Weight?
Metformin is a first-line, FDA-approved medication for type 2 diabetes, and its primary function is to lower blood sugar levels. Medical providers also prescribe it off-label to overweight patients, especially if they have prediabetes, insulin resistance, or polycystic ovary syndrome (PCOS).
The medication may support weight loss via the following mechanisms:
Lower Glucose Levels
In people with insulin resistance, the body doesn't adequately regulate the amount of sugar in the bloodstream. Metformin helps decrease excess glucose by decreasing sugar production in the liver and its absorption in the intestine. It also increases the uptake of glucose in cells.
Enhanced Insulin Sensitivity
In people with insulin resistance, metformin increases cellular glucose uptake and improves the body's response to the hormone. Healthy insulin function regulates food intake, decreasing cravings and helping with weight management.
Increased Sensitivity to Leptin
The hormone leptin is released by fat cells and sends satiety (fullness) signals to the brain. Obese people have high levels of leptin because their brain does not respond adequately to the hormone. Metformin may increase sensitivity to leptin, regulating its production and helping to control appetite and fat storage.
Increased GLP-1 Hormone Secretion
While leptin works on long-term appetite regulation, GLP-1 (glucagon-like peptide) hormone affects food intake during and after meals. People with obesity have lowered levels of this hormone, finding it difficult to control calorie intake during meals and reduce snacking in between.
Studies show metformin may elevate levels of GLP-1. Regulating this hormone positively affects insulin production in the pancreas and also increases the feeling of fullness by acting on appetite centers in the brain.
Reduced Amount of Visceral Fat
Visceral fat is stored around internal organs, increasing the risk of severe health issues such as diabetes, heart disease, and stroke. Research shows metformin may reduce visceral fat in the liver and muscle tissue by facilitating fat oxidation, helping to reduce weight and improve overall health.
---
Note: Learn how to get rid of hormonal belly fat.
---
What Is the Average Weight Loss with Metformin?
Metformin may cause modest weight loss. Most patients in clinical studies lost up to 18 pounds during a 24-week period. The average weight loss in one larger study was 5.3 pounds within four years.
How Quickly Will You Lose Weight on Metformin?
Patients on metformin don't lose weight quickly. Clinical studies show gradual weight loss after at least six months of medication use.
Metformin for Weight Loss: Dosage
Metformin is an oral drug with available dosages of 500 mg, 850 mg, and 1000 mg per immediate-release tablet and 500 mg, 750 mg, and 1000 mg per extended-release tablet.
Medical providers prescribe metformin dosages based on the patient's weight, age, and medical condition.
Metformin for Weight Loss: Side Effects
When patients start taking metformin, they usually experience these side effects:
Nausea
Vomiting
Diarrhea
Bloating
It takes up to several weeks for your body to adjust to the drug and your doctor will first start you off on a lower dose. After this initial period, metformin is generally well tolerated.
Rare severe side effects include:
Chest pain
Headache
Excessive sweating
Weakness
Decreased vitamin B12
Anemia
The medication comes with a black box warning for a very rare but potentially fatal side effect – lactic acidosis.
Who Should Avoid Taking Metformin for Weight Loss?
Metformin is generally safe, but patients with the following medical conditions are not suitable candidates for the therapy:
Heart failure
History of alcohol abuse
Kidney disease
Liver disease
Scheduled surgery
Scheduled procedure with iodinated contrast
Patients should disclose information about all medications they are taking to eliminate the risk of dangerous drug interactions with metformin.
Metformin for Weight Loss Cost
Vibrant Vitality Clinic offers several customized medical weight loss programs. Our medical providers often recommend metformin as a sugar stabilizer in combination with other medications, supplements, and weight loss strategies.
Conclusion
Metformin is an effective sugar stabilizer that medical professionals prescribe to overweight patients they determine may benefit from the therapy. However, the drug alone can't cause weight loss. Patients need to combine the drug with a low-calorie diet and regular exercise to notice results.
Our medical weight loss experts at Vibrant Vitality Clinic can design a personalized plan for your unique medical condition and lifestyle habits to help you reach and maintain optimal weight.