Nutritional deficiencies cause many health issues. The traditional route to treating nutritional deficiencies is diet modification and oral supplements, but health professionals increasingly prescribe vitamin injections to patients.
This article focuses on vitamin B12 injections, explaining why they are popular and what benefits to expect from the therapy.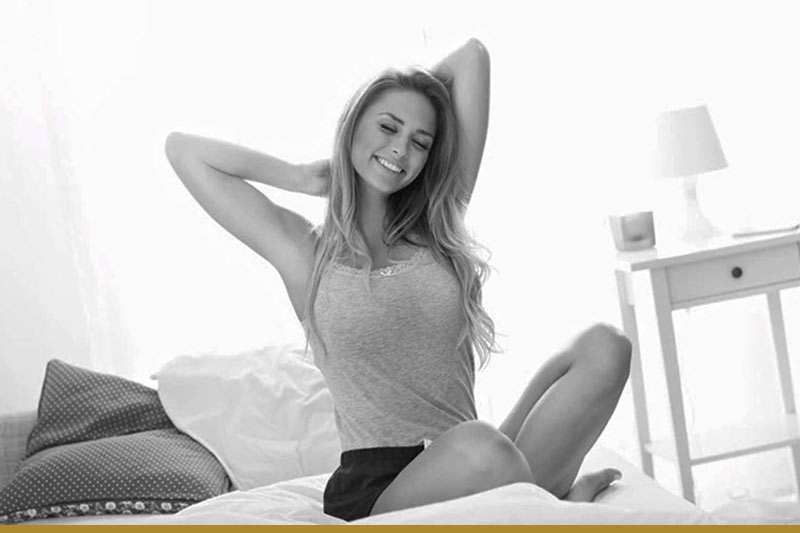 What Are B12 Injections?
B12 injections prevent and treat low levels of vitamin B12. Doctors often prescribe them to patients suffering from B12 deficiency or pernicious anemia (a condition caused by B12 deficiency). The injections deliver high doses of B12 directly into the bloodstream for quick vitamin absorption.
B12 is an essential vitamin that regulates the production of red blood cells and DNA, brain function, nervous system health, and conversion of food into sugar. Chronically low B12 levels can lead to various medical conditions, including neurological and heart problems.
Recently, B12 injections have gained popularity as a wellness treatment to improve mood, increase energy, and help with weight loss.*
Types of B12 Injections
There are three types of B12 injections:
Cyanocobalamin – A synthetic form of B12. It is less used than other vitamin B12 injections because of its lower bioavailability.
Hydroxocobalamin – A natural form of vitamin B12, bioidentical to the B12 form occurring in the body. It is more commonly used because it stays in the body for longer and can be given in longer intervals (up to three months).
Methylcobalamin – A natural form of vitamin B12, superior to synthetic cyanocobalamin injections. Like hydroxocobalamin, it stays in the body longer and can be given in longer intervals.
Who Needs Vitamin B12 Injections?
Patients with low levels of vitamin B12 benefit the most from B12 shots. The following categories of people are the most susceptible to B12 deficiency:
Vegans and vegetarians
Pregnant women
The elderly
Alcoholics
Patients with intestinal problems
Patients following gastric surgery
Cancer or HIV patients
Patients who take metformin for weight loss, proton pump inhibitors, aminoglycoside antibiotics, H2 receptors antagonists, colchicine
Vitamin B12 Injection Benefits
The main advantage of B12 shots over oral vitamin B12 supplements is efficient absorption. Because the injection bypasses the digestive tract, as much as 80-90% of the vitamin is absorbed.
Regular use of vitamin B12 injections helps increase B12 levels and may provide the following health benefits.
Improved Cognitive Function
Vitamin B12 has an important role in brain function, enhancing neuron production and repair. Studies suggest that depleted levels of B12 lead to memory loss and cognitive decline. The injections may help reverse the effects of brain degeneration, restoring memory, concentration, and cognitive function in people with B12 deficiency.*
Faster Metabolism and More Energy
Vitamin B12 helps transform food into glucose, which blood cells use to make energy for essential bodily functions. Low B12 levels slow down these metabolic processes, leading to exhaustion and fatigue. The injections help improve metabolism*, with patients reporting they feel more energetic and less tired.
---
Note: Learn how IV therapy can help improve athletic performance.
---
Lower Risk of Osteoporosis
Studies show vitamin B12 deficiency is linked to lower bone density, suggesting that optimal B12 levels may contribute to stronger bones and reduce the risk of osteoporosis, especially in older women.
Lower Risk of Heart Disease
Vitamin B12 plays an essential role in red blood cell formation and homocysteine regulation. Low B12 levels may cause a type of anemia that is a risk factor for cardiovascular diseases. Increased homocysteine levels due to B12 deficiency leads to blood vessel damage and heart disease.
Restoring optimal B12 levels with supplements or injections may protect the heart and reduce the risk of heart disease.*
Improved Sleep and Mood
Vitamin B12 is essential for dopamine and serotonin synthesis. These two neurotransmitters regulate many bodily functions, including the sleep cycle and mood. They are known as the "feel good" hormones, elevating feelings of satisfaction, pleasure, and achievement. They also play a role in sleep quality and duration, assisting in the production of melatonin which regulates the sleep-wake cycle.
Patient experience shows vitamin B12 injections help improve mood, reduce anxiety and depression, and relieve insomnia.*
---
Note: Find out what causes hormonal imbalance, and how to treat it.
---
Weight Loss
Vitamin B12 injections have gained popularity as an effective tool in weight management and can be found in popular medical weight loss programs.* They may reduce various symptoms that cause weight gain, including stress and poor sleep.* The positive effect of using vitamin B12 for weight loss can be seen in the way it helps break down food and transforms it into energy. As a result, the patient is provided with the strength and stamina needed for regular exercise.
*Disclaimer
These statements have not been evaluated by the Food and Drug Administration. This product is not intended to diagnose, treat, cure, or prevent any disease.
---
Note: Learn more about how vitamin B therapy promotes weight loss.
---
How to Prepare for Taking Vitamin B12 Injections?
Getting a vitamin B12 injection doesn't require any special preparation. However, talk to your medical provider about the medications, supplements, and other substances you use to ensure they don't interact with the therapy.
Your provider may recommend discontinuing the use of the following medications and supplements for three days to avoid bruising:
Aspirin
Fish oil
Flax seed
Vitamin A and E
Ginkgo Biloba
Garlic
Doctors also recommend avoiding alcohol and eating a light meal before the treatment.
How Is Vitamin B12 Injection Given?
The provider first cleans the injection site with alcohol and injects the vitamin B12 solution. They can administer the shot into a muscle (intramuscularly) or deep under the skin (subcutaneously). The arm, thighs, and buttocks are the usual sites for intramuscular injection, while subcutaneous shots are usually given in the upper arm, lower abdomen, or thigh.
---
Note: Learn more about vitamin B12 injection sites and techniques.
---
Medical providers administer vitamin B12 injections in clinics, med spas, and other medical settings. Patients can also self-administer the shots following their doctor's instructions.
Vitamin B12 Injection Dose
The injection dose differs for every patient depending on their age, sex, physique, health goals, and other factors. The typical dosage for adults is 30-1000 micrograms administered daily, on alternate days, weekly, monthly, or as the physician recommends.
The dose changes with time depending on the patient's response to the treatment and B12 levels in the blood.
Patients with a deficiency may need a higher dose and daily treatment, while patients who want to improve their overall health may come in for the therapy once in two or three months.
B12 Injections Side Effects
Vitamin B12 injections are safe and usually cause mild or no side effects. More common symptoms include:
Pain, redness, and itching at the injection site
Headache
Nausea
Diarrhea
Rare and more severe side effects include:
Anaphylaxis (severe allergic reaction)
Trouble breathing
Swelling of hands, feet, ankles, throat, tongue
Fast, irregular heartbeat
Vision problems
Chest pain
Low potassium levels
Who Should Avoid Vitamin B12 Injections?
Talk to your medical provider about any allergies or medical conditions that may increase your risk of unwanted side effects. The injection is not suitable for patients with the following conditions:
Infection
Allergies to cyanocobalamin or cobalt
Nutritional deficiencies (especially folic acid, iron, and potassium)
Leber's disease (optic atrophy)
Kidney or liver problems
Pregnancy or planned pregnancy
B12 Injections Cost
At Vibrant Vitality Clinic, one vitamin B12 injection costs $25. Our team will evaluate your medical state and determine your B12 levels, adequate dosage, and injection frequency for your needs.
Conclusion
Low levels of vitamin B12 can cause unpleasant physical and mental symptoms. Oral supplements are the standard treatment option, but doctors increasingly prescribe vitamin B12 injections. The treatment helps deliver the vitamin directly into the bloodstream, increasing its absorption and effectiveness.
If you feel fatigued, depressed, or have noticed unusual weight gain, you may suffer from a vitamin B12 deficiency. Contact our medical team at Vibrant Vitality Clinic to help you improve your health.