Physically active people, especially professional athletes, push their bodies to reach new levels of athletic performance. Physical activity gives them energy, but it also burns through their vitamin, mineral, and water supply more quickly..
The results of intense activity are often dehydration, fatigue, muscle spasms, muscle pain, aching joints and ligaments, and the inability to achieve desired results due to poor recovery.
IV therapy for athletes has become a popular method of replenishing lost nutrients and fluids after a strenuous workout. Let's see how the treatment works and what benefits it can provide.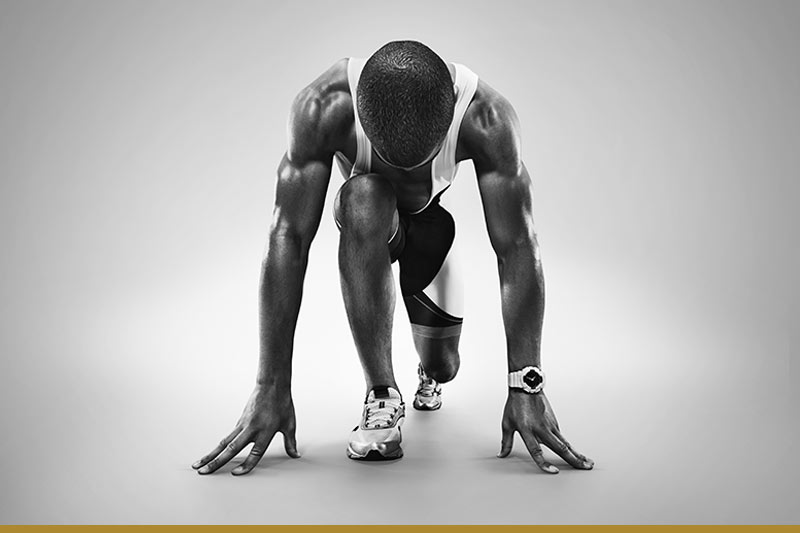 What Is IV Therapy for Athletes?
IV therapy for athletes is an intravenous administration of essential vitamins, minerals, and electrolytes to enhance athletic potential and aid in post-workout recovery. The intravenous delivery of nutrients is quicker and more effective than when these ingredients are ingested orally because IV skips the digestive system, where nutrients are broken down.
IV therapy for athletic performance lasts 30-45 minutes and requires regular sessions. The effects of the treatment last up to four weeks.
---
Note: IV therapy for athletes involves the use of hypotonic IV fluids. Read our guide about types of IV fluids to learn more about them.
---
Ingredients of IV Therapy for Athletes
The contents of an IV drip bag for athletes include a mix of essential nutrients and vitamins in a saline solution, specially selected to speed up recovery and boost performance. A popular choice is Myers' cocktail, developed by the late Dr. John Myers to treat fatigue, fibromyalgia, muscle spasms, and other medical conditions.
The Vibrant Vitality Clinic has its own carefully developed, signature IV therapy for athletes. It contains the following ingredients:
Vitamin B complex
Vitamins thiamine (B1), riboflavin (B2), niacinamide (B3), dexpanthenol (B5), pyridoxine (B6), and cyanocobalamin (B12) work together to improve the patient's energy levels and metabolism, maintain nerve and heart health, and support adrenal function.
Vitamin C
The building block of collagen and a potent antioxidant, vitamin C reduces inflammation and helps alleviate the pain in joints and ligaments resulting from physical strain.
Glutathione
Health experts consider glutathione the "master antioxidant" because it helps treat many serious conditions. This powerful substance decreases inflammation caused by free radicals during intense physical activity and suppresses muscle fatigue.
Magnesium chloride
This anti-inflammatory mineral aids in the production of red blood cells. It replenishes oxygen in the body during and after workouts, preventing or alleviating muscle spasms and cramps.
Calcium gluconate
This mineral is essential in supporting bone health. Athletes strain their bones more than the average person by running and lifting weights. They also lose this essential mineral through sweat. IV drips help replenish calcium levels to maintain healthy skeletal function. 
---
Note: Strenuous and continuous exercise must be accompanied by good nutrition, typically a combination of a quality diet and nutritional supplements. Failing to provide our body with the nutrients it needs may impair our adrenal function, resulting in symptoms grouped under the umbrella term "adrenal fatigue". Find out what adrenal fatigue is and how to avoid it.
---
Benefits of IV Therapy for Athletes
Many athletes who regularly receive IV therapy testify to the treatment's beneficial role in supporting their health and athletic performance. They claim the treatment provides the following benefits:
Quick rehydration – Fluids, antioxidants, and other essential nutrients are delivered quickly through an IV infusion, helping athletes restore optimal hydration levels after intense workouts and heavy perspiration.
More energy – IV therapy supports normal cell production and quickly supplies the body with essential fluids and nutrients, increasing energy levels.
Faster recovery – Antioxidants and electrolytes in IV therapy help reduce inflammation and oxidative stress, decreasing muscle pain, cramping, and spasms.
Patients report overall better health after IV therapy, including improved sleep and mood. Find out more in our IV Therapy benefits.
Is IV Therapy Healthy?
IV infusions are an established treatment in hospitals. They can improve a range of health issues that result from nutritional deficiencies often associated with dehydration.
Traditional IV therapy used in hospitals has been modified to include ingredients that can support athletes in their quest for athletic excellence. Medical professionals who administer IV drips to athletes report minimal side effects such as bruising and slight dizziness after the treatment. Overall, the treatment is generally considered safe.
Some sports institutions forbid the use of IV therapy for healthy athletes because it can mask the use of prohibited substances. Always check the regulatory sports body's policies before competing to ensure you play by the rules.
Can I work Out After IV Therapy?
You can work out after IV therapy unless you experience light-headedness, nausea, or any rare side effects like infection at the injection site.
Many athletes schedule the treatment before an athletic event to boost their energy levels and ensure top performance.
Cost of IV Therapy for Athletes
The Vibrant Vitality Clinic offers IV therapy for athletes at $149.
We recommend regular weekly or bi-weekly treatments for best results.
Conclusion
IV therapy is a popular method of increasing energy before and recovering from injury and fatigue after a sports event. If you want to learn more, check out our Does IV Therapy Really Work article to learn more about this treatment.
Book a session at the Vibrant Vitality Clinic to experience the treatment's energizing effects!