Intravenous (IV) therapy is often associated with medical care in hospitals. It's a treatment in which medication, nutrients, and fluids are administered into the patient's bloodstream via a tube inserted into the vein.
Medical professionals also recognize IV therapy as an effective wellness and beauty treatment, with numerous benefits that can be achieved with regular use.
The following article lists the most common reasons for using IV therapy and explains the treatment's benefits.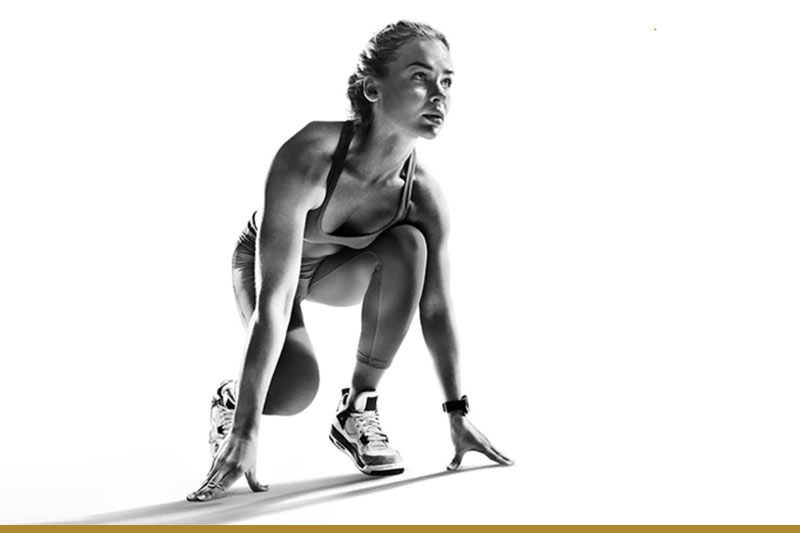 Eight IV Therapy Benefits
The main advantage of IV therapy over oral administration of medication and nutrients is that it provides instant and high-level absorption.
Medical providers use intravenous therapies with specialized formulas for different patient needs. Depending on the combination of nutrients, the treatment may provide the following benefits:
IV Therapy Provides Instant, High Nutrient Absorption
Medical providers administer IV therapy directly into the patient's bloodstream, bypassing the digestive system. When medication and nutrients are taken orally, the digestive system metabolizes a portion of vitamins, minerals, and other ingredients, reducing the effectiveness of the therapy.
Intravenous administration enables an absorption rate of 90% of all nutrients in the treatment. Beneficial ingredients are instantly delivered to cells, which then take what they need for recovery and send the rest to waste.
IV Therapy Boosts Your Immunity
Food and supplements are the two main sources of vitamins and minerals we need to function properly and protect our bodies from pathogens. However, the benefits of orally taken nutrients are gradual. IV therapy, on the other hand, provides a quick nutrient boost to reinvigorate the immune system.
The treatment includes a special combination of high-dose antioxidants, minerals, and vitamins to balance health and prevent illness. Commonly found vitamins in IV therapy for immunity include vitamin C, D, A, E, B12, zinc, magnesium, and selenium.
This type of IV infusion supports the production of white blood cells, increases levels of free-radical-eliminating antioxidants, detoxifies the body, and helps reduce gut inflammation (the gut is the center of the immune system).
IV Therapy Rehydrates the Body
Many patients require IV infusions for rehydration because of an illness, after intense sporting activity, or to cure a hangover. The composition of the cocktail of vitamins and minerals depends on the patient's state and the cause of dehydration but includes electrolytes such as sodium chloride. IV therapy rehydrates patients in less than an hour.
---
Note: For more information, refer to our post about IV fluids for rehydration.
---
IV Therapy Supports Healthy Weight Loss
IV therapy is often used in medical weight loss programs. Medical professionals at the Vibrant Vitality Clinic perform lab tests for each patient to determine which combination of medications and supplements best supports the weight loss plan.
The IV therapy cocktail for weight loss includes nutrients that promote a faster metabolism, improve sleep, reduce fatigue and stress, and enhance other factors that contribute to weight loss.
Common medications and supplements used in IV therapy for weight loss include:
IV therapy is known for its beauty-enhancing potential. The formula used for this purpose often includes a mix of vitamins, minerals, and antioxidants that hydrate, detoxify, and protect the body, such as:
Their anti-inflammatory, antioxidant, and hydrating properties repair damage to the skin caused by free radicals and provide a youthful glow.
IV Therapy Improves Athletic Performance
Professional athletes and people who engage in intense workouts require more vitamins and nutrients than an average person because they sweat more and exert their muscles. IV therapy for athletes helps them boost their energy levels before a sporting event and helps them recover faster after a workout or injury.
These IV cocktails are a mix of nutrients that contain amino acids for muscle and tissue maintenance and vitamins that help rehydrate the body.
---
Note: Learn more on amino acid IV therapy, and its other benefits or how can Amino Acids help with weight loss.
---
IV Therapy Calms Feelings of Anxiety
Patient experience shows IV therapy can reduce anxiety and stress. Vitamin, mineral, and nutrient deficiencies often trigger these mental states. A quick infusion of supplements helps remedy mental health issues. IV therapy for anxiety usually includes the following vitamins and minerals:
---
Note: Learn more about the benefits of vitamin D IV therapy.
---
IV Therapy Improves Mental Clarity
IV therapy helps improve mental health and performance. The most common ingredient in IV therapy for this purpose is a vitamin B complex. Deficiencies of B vitamins result in poor concentration and memory, fatigue, anxiety, stress, and other unpleasant conditions.
Conclusion
IV therapy is an effective treatment for various health, wellness, and beauty issues. If administered at regular intervals, it can support your immune system and help you be in peak physical and mental state all year round.