Amino acids are compounds that help our bodies build proteins. They are responsible for various bodily functions, including muscle growth, tissue repair, and hormone synthesis.
Our bodies use twenty amino acids, nine of which need to be supplied through food because we can't synthesize them on our own. Many people suffer from amino acid deficiencies because of an inadequate diet. Since our bodies absorb nutrients faster via intravenous fluids, amino acid IV therapy can be an efficient way to replenish amino acids and improve our health.
This article explains how amino acid IV therapy works and what benefits to expect.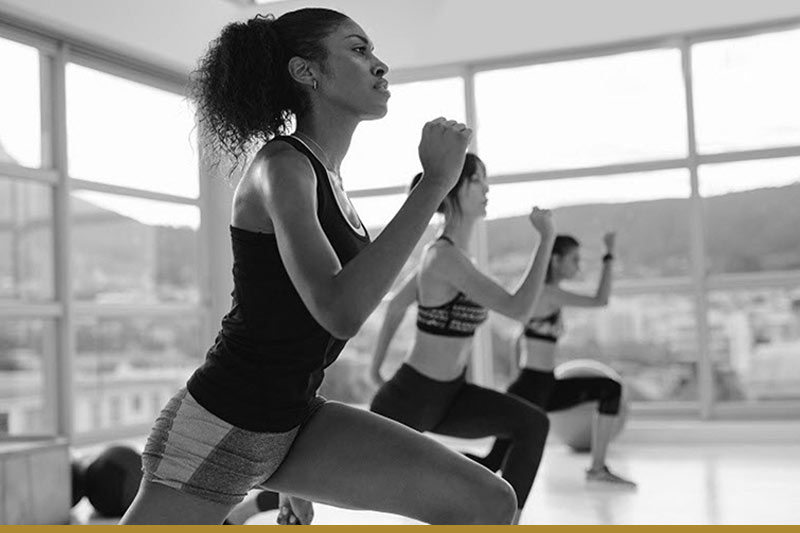 ---
Note: Learn more about the different types of IV fluids and what they are used for.
---
What Is Amino Acid IV Therapy?
Amino acid IV therapy is an intravenous therapy in which amino acids are administered directly into the blood. Bypassing the digestive system enables the high and quick absorption of these essential nutrients.
The therapy may benefit patients who experience a lack of energy and cognitive focus, especially those who are physically active.
---
Note: Learn more about what is IV therapy and how it works.
---
Amino Acids Included in Amino Acid IV Therapy
Medical providers use different amino acid solutions in IV therapy depending on their patients' needs. Here is a list of amino acids commonly used in IV drip treatments.
Glutamine - Helps maintain and repair the intestinal tract, maintains immune cells, and supports muscle growth.
Arginine – Dilates blood vessels and enhances blood flow, improving heart function.
Carnitine – Aids in fat metabolism and promotes muscle growth.
Lysine – Helps convert fat into energy, lowers cholesterol levels, and aids collagen production.
Taurine – Supports nerve growth and maintains heart and brain health.
Alanine – Helps the body use sugars and strengthens the immune system.
Histidine – Aids the production of histamine, a neurotransmitter responsible for regulating digestion, sexual function, and immune response. It also has a role in blood cell production and protects nerve cells.
Isoleucine – Promotes muscle growth and repair and helps produce hemoglobin.
Leucine – Helps repair muscles and heal wounds, and regulates blood sugar levels.
Methionine – Supports metabolic function and plays a significant role in removing toxins from the body.
Phenylalanine – Converts into another amino acid, tyrosine, which helps synthesize mood-enhancing neurotransmitters such as dopamine, epinephrine, and norepinephrine.
Tryptophan – Takes part in the production of the neurotransmitter serotonin, which improves mood, sleep, and appetite.
Valine – Stimulates muscle growth and increases energy.
Threonine – Helps synthesize collagen and elastin, maintaining skin and connective tissue health.
Glycine – Aids in collagen production and supports the health of the central nervous system.
Amino Acid IV Therapy Benefits
Amino acids have an indispensable role in our bodies. They assist in various bodily functions and are required for optimal health. While most amino acids we use come from our diet, amino acid IV therapy can be a great way to fill in the gaps.
Here we list some of the most important benefits of amino acid IV therapy.
Muscle and Tissue Growth and Repair
Many amino acids help build muscles and repair damaged tissues, especially leucine, isoleucine, and valine. They are particularly beneficial for athletes, who can take them before and after sports events to increase strength and endurance and quicken recovery after an injury.
---
Note: Specially designed IV drips for athletes boost performance and speed up recovery. Read our blog post IV Therapy for Athletic Performance to find out more.
---
Enhanced Mental Clarity and Improved Mood
Amino acids convert to neurotransmitters, helping maintain optimal energy levels, mood, and cognitive performance. Tyrosine, tryptophan, and phenylalanine play a significant role in alleviating anxiety and depression, while leucine, isoleucine, and valine help maintain cognitive function.
Increased Energy
Amino acids stimulate the conversion of fat into energy, build muscle, and decrease muscle fatigue. These benefits are particularly useful for athletes, who strain their bodies and sweat excessively, depleting their bodies of essential nutrients.
Improved Heart Function
Amino acids help maintain a healthy heart by lowering blood pressure, increasing blood flow, and maintaining healthy nerves.
Boosted Hydration
Dehydration is common after intense workouts, alcohol abuse, and high stress. Amino acid IV therapy efficiently rehydrates the body. Amino acids such as glutamine, alanine, and glycine help transport sodium, an electrolyte that delivers water to cells.
Better Skin, Nails, and Hair
Amino acids lysine, glycine, and proline help produce of collagen, the essential building block of skin and bones. Regular amino acid IV therapy sessions support hair loss prevention, strengthen nails, and keep the skin firm and supple.
---
Note: Learn how IV therapy helps maintain glowing skin.
---
Conclusion
Amino acid IV therapy is a quick and efficient way to improve one's general well-being and replenish lost amino acids after a high-intensity workout or stressful event.
Find an experienced medical professional who will advise you on the optimal frequency of IV therapy sessions to maximize the treatment results.