Testosterone is a steroid hormone usually associated with men, but it is also produced in the ovaries and plays a vital role in women's health. As we age, the production of sex hormones declines and may cause uncomfortable symptoms in both men and women.
The standard hormone replacement therapy for women is estrogen or estrogen and progesterone, but the medical community is starting to recognize the need to treat testosterone deficiency in women. Though female testosterone therapy hasn't been FDA-approved, doctors prescribe it as an off-label treatment for women in menopause to improve their quality of life.
This article explains how women in mid-life can benefit from testosterone and what to expect from the treatment.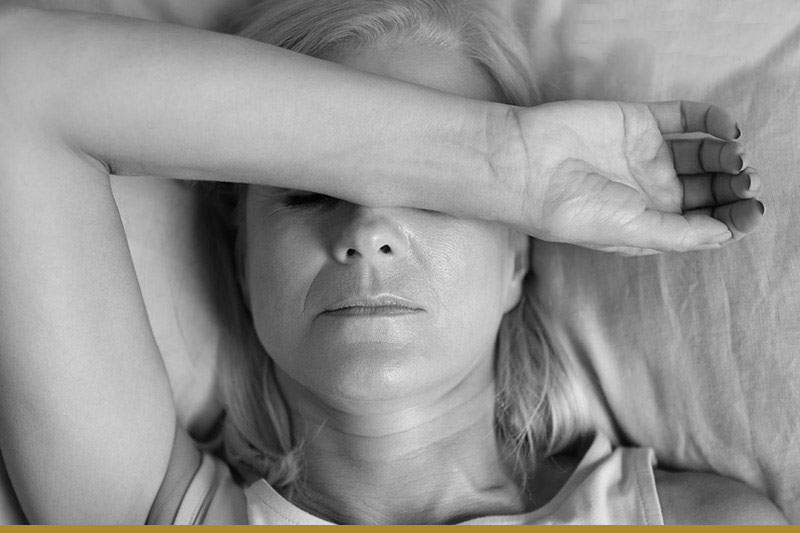 Why Is Testosterone Therapy Prescribed to Women?
Currently, the only research-based indication for testosterone therapy for women is low sex drive with associated distress in postmenopausal women. There is not enough data to support testosterone therapy for other conditions. However, patient experience shows the treatment sometimes helps with other symptoms such as mood swings, hot flashes, and cognitive function.
---
Note: Learn more about the symptoms and causes of low sex drive in women.
---
Testosterone Dosage for Women
Since testosterone therapy is currently not approved for women, there are no standard female doses. Healthcare providers use FDA-approved testosterone products for men but in lower doses – often one-tenth of the standard male dosing.
The key to effective therapy is to customize the dose for each patient depending on their age, weight, symptoms, and physiological testosterone levels. Evidence shows that physiological doses of testosterone (i.e., approximate doses of the patient's natural testosterone concentrations before menopause) have a moderate effect in the target group.
Once the provider calculates the adequate dosing for their patient, they start with a lower dose than the one suggested for their weight. This helps to minimize potential side effects if the patient is sensitive to the hormone.
Benefits of Testosterone Therapy for Women
Testosterone therapy for women is indicated for low sex drive in postmenopausal women, including younger women in surgically induced menopause. However, patient experience suggests physiological testosterone doses provide a range of benefits, including:
Enhanced libido
More energy
Improved sleep
Improved mood
Alleviated hot flashes and sweating
Lower cholesterol
Improved heart health
Muscle and bone mass conservation
Osteoporosis prevention
---
Note: Our article on testosterone therapy benefits provides detailed information about the treatment's positive effects.
---
How Long Does It Take for Testosterone Therapy for Women to Work?
Medical providers warn their patients that the therapy requires time and patience. With adequate dosing, symptoms should improve within three months, and it can take eight weeks before seeing any benefit. Doctors periodically alter dosages based on the patient's symptoms and blood results.
Testosterone Therapy for Women's Side Effects
Testosterone therapy side effects are rare if the hormone is used in natural physiological female dosages. If the patient receives higher than optimal dosing, the chances of side effects increase. More common symptoms include:
Acne
Hair growth
Hair loss
Breast swelling
Allergic reactions
Rare, more severe side effects are linked to high testosterone doses and include:
Voice getting deeper
Development of an Adam's apple
Increased weight
Blurred vision
Blood clots
Stroke
Heart attack
Hypertension
Confusion
Fluid retention
Most side effects wear off, except a deeper voice and an Adam's apple, which are not reversible.
---
Note: Read our article and find out how to stop hormonal hair loss.
---
Testosterone Therapy for Women Cost
At Vibrant Vitality Clinic, testosterone replacement therapy for women costs $249. It includes an initial consultation, hormone testing, adequate testosterone preparation based on the patient's symptoms and weight, and follow-up lab tests every eight weeks.
Lab tests are not included in the price. They are submitted to the patient's insurance provider.
---
Note: Visit our pricing page, and find out the cost of other therapies at Vibrant Vitality Clinic as well.
---
Conclusion
Testosterone deficiency may cause uncomfortable symptoms. Until recently, medical providers prescribed testosterone therapy only for men, but women can also benefit from the treatment. Clinical research and patient experience show physiological testosterone doses help increase sex drive in postmenopausal women and alleviate other symptoms associated with low libido.
It is essential to find a provider who can determine the appropriate dose for each patient and closely monitor their response throughout the treatment to ensure effective results.