Testosterone is a hormone produced in the testicles in men and the ovaries and adrenal glands in women. It is a predominantly male hormone that regulates the development of sex characteristics, muscle and bone density, and it regulates sex drive, mood, and other processes. In women, it is released in small amounts and, together with estrogen, helps maintain their reproductive system and physical and emotional well-being.
Testosterone declines with age. Men with abnormally low levels often experience unpleasant symptoms such as weight gain, hair loss, reduced sex drive, fatigue, and more. Testosterone therapy is a modern-day solution for health issues arising from a low testosterone count.
Continue reading to learn about testosterone benefits and if you are suitable for the therapy.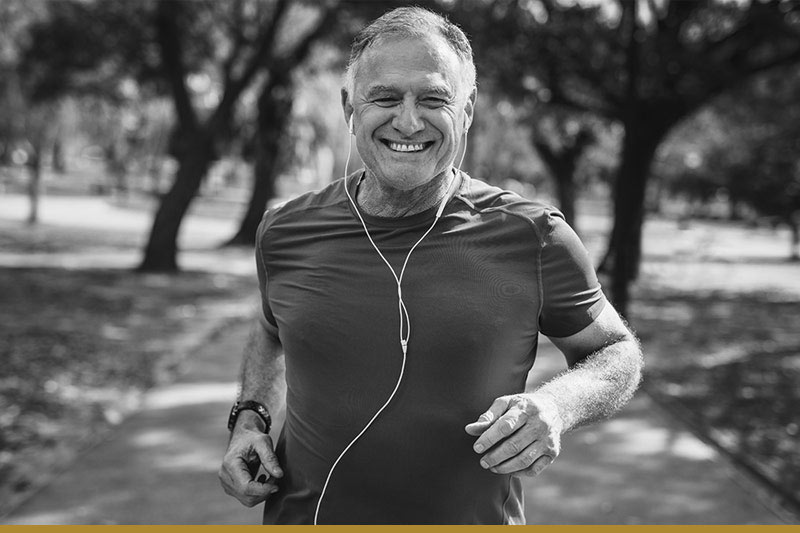 8 Testosterone Benefits
Testosterone therapy restores optimal hormone levels in men diagnosed with hypogonadism (clinically low testosterone production), brining an improvement in their physical and mental functions. Patients experience the following benefits from the treatment.
---
Note: Learn more on hormonal imbalance, what causes it, the possible symptoms and treatments.
---
1. Increased Muscle Mass
Testosterone is essential in regulating muscle growth. It increases muscle protein synthesis, increasing muscle size. Optimal testosterone levels contribute to lower body mass, reduced weight, and increased physical strength. Health experts recommend combining regular physical activity and strength training with testosterone therapy to achieve maximum results.
2. Greater Bone Density
Testosterone is responsible for maintaining bone mineral density. Hormone deficiency is the most common factor in developing osteoporosis in aging men. Restoring optimal testosterone levels can improve bone health and reduce the risk of complications related to bone fracture. Greater bone density also improves muscle support and contributes to increased strength.
3. More Energy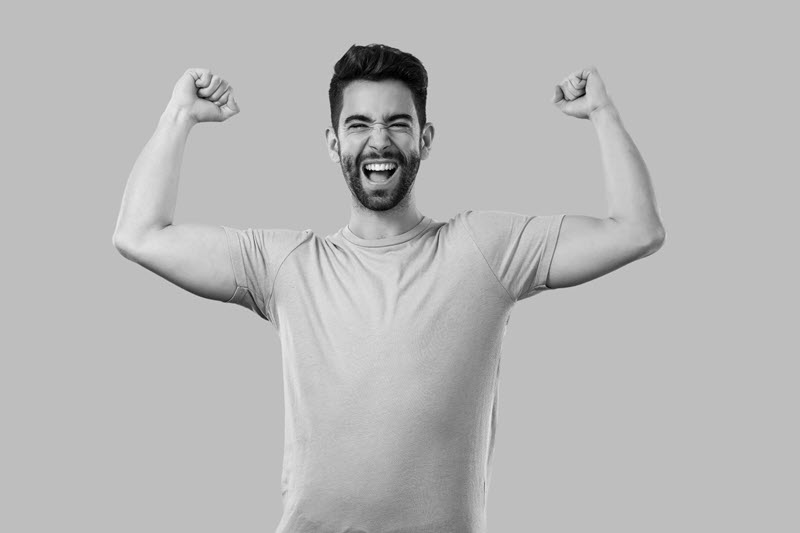 Low energy is one of the most frequent reasons men take prescription testosterone. Patients report feeling more stamina, physical endurance, reduced fatigue, and increased motivation for daily tasks. Scientists need more research to understand testosterone's role in regulating energy levels and vitality.
4. Healthy Heart Function
Testosterone has an essential role in heart function, regulating the production of red blood cells and helping to lower blood pressure by widening coronary arteries. Studies suggest the decline in testosterone in men after 40 is associated with a higher risk of cardiovascular disease. More research is needed to determine how testosterone therapy enhances heart health, but some studies show it improves myocardial ischemia, insulin resistance, glucose levels, and exercise capacity.
5. Improved Cognitive Function
Low testosterone levels are linked with poorer cognitive performance. Patients who take prescription testosterone claim the therapy makes them mentally sharper and more alert. They report feeling improved mental accuracy, clarity, problem-solving, spatial ability, and focus. The treatment can help men with or without hypogonadism.
6. Better Mood
Testosterone plays an important role in maintaining normal brain function. Many patients with low testosterone report feeling fatigue, anxiety, and depression. The therapy can help patients with or without hypogonadism improve their mood and quality of life.
7. Enhanced Sex Drive
Scientists suspect testosterone decline leads to a lowering of sex drive and erectile dysfunction. Hormone therapy helps restore optimal testosterone levels, increasing the patient's stamina, energy, and mood. All this has a cumulative effect on the patient's interest in sexual activities. The therapy is beneficial for men with clinically low testosterone levels but shows no improvement in men with decreased libido and normal hormone levels.
---
Note: Learn what causes low sex drive in women and how can testosterone therapy for women help you deal with this issue.
---
8. Improved Sleep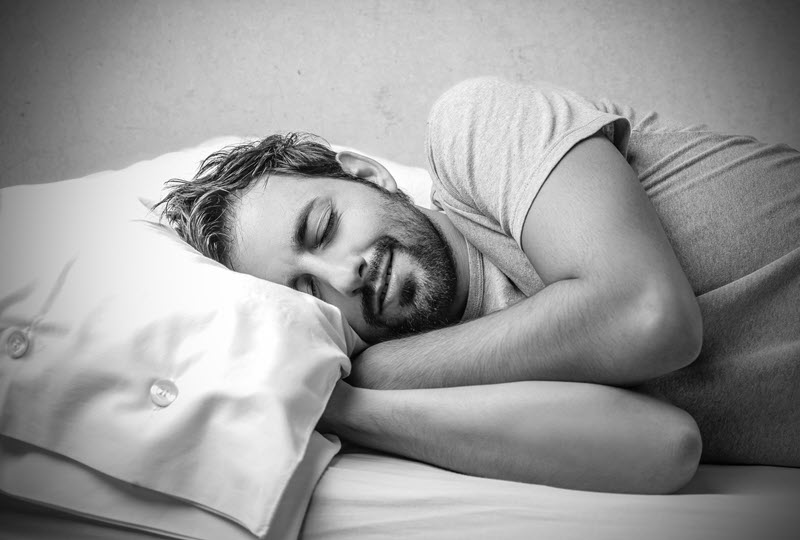 Low testosterone levels may prevent deep sleep cycles and have a negative effect on sleep quality. Occasionally, low testosterone levels and overall hormone imbalance may cause hormonal insomnia. This issue can be linked to high levels of cortisol, which decreases testosterone and stimulates wakefulness and shallow sleep. Patient experience shows that restored testosterone levels help patients fall asleep more quickly and get more rest.
Should I Get Testosterone Supplements?
If your testosterone levels are within the healthy range, in most cases you won't feel any benefits of additional supplementation. The therapy is primarily recommended for patients with significantly low testosterone levels. If you suspect you are suffering from testosterone deficiency, visit your medical provider to determine the cause of your symptoms.
Achieve an optimal hormonal balance with Vibrant Vitality Clinic's total testosterone therapy in Phoenix.
Conclusion
Many men experience the unpleasant symptoms of low testosterone. Testosterone therapy can help balance their hormone levels and improve many bodily functions. Consult your medical provider to find out if your medical condition is caused by low testosterone and how the treatment can help improve your quality of life.