With age, testosterone production declines, sometimes causing unpleasant physical and emotional changes. Low testosterone levels can also result from certain health issues.
Today, many men seek testosterone therapy to restore normal levels of this hormone. But is it a suitable treatment for everyone with testosterone deficiency?
This article explains how testosterone therapy works and weighs its benefits and risks to help you assess whether you should seek such a treatment.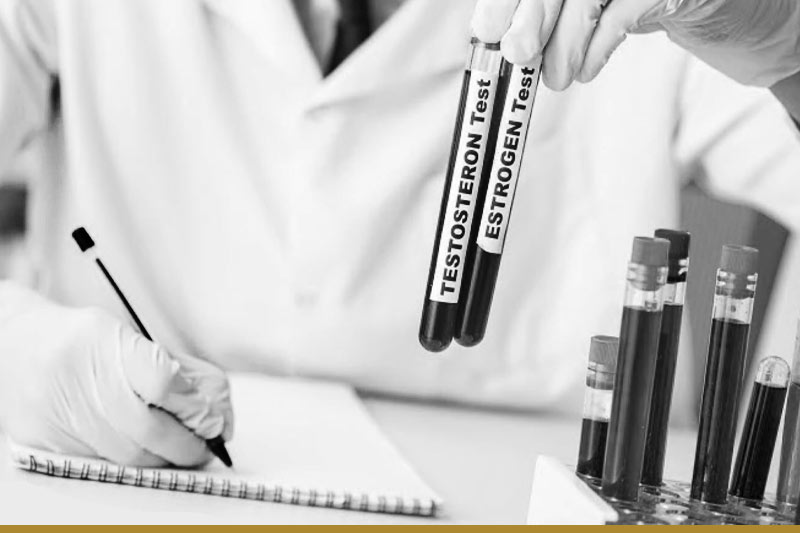 What Is Testosterone?
Testosterone is known as the male hormone because it is primarily produced in the testicles, though women's ovaries and adrenal glands also release it in small amounts.
This hormone regulates many bodily functions, including fat distribution, maintaining muscle mass and bone density, sex drive, energy levels, and sperm production. When testosterone levels drop, it can lead to a slowdown of these processes.
Symptoms of Low Testosterone
Symptoms of low testosterone are different for every person with this condition and may include:
Erectile dysfunction
Loss of sex drive
Infertility
Reduced muscle mass
Decreased bone density
Weight gain
Body hair loss
Fatigue
Depression
Difficulty concentrating
---
Note: If you gained weight, learn how can TRT for weight loss help you deal with this issue.
---
What Causes Low Testosterone
Low testosterone can result from aging, hypogonadism, and medical conditions such as thyroid problems, cancer treatment, diabetes, and depression.
Testosterone levels naturally decline with age. The hormone levels drop about 1% annually after the age of 30. Natural testosterone decline in healthy, aging men is not a reason to get testosterone therapy.
Hypogonadism is a condition in which the testicles, the pituitary gland (which controls the testicles), or the brain do not function properly, causing reduced testosterone production. This is a common cause of low testosterone and one for which doctors prescribe testosterone therapy.
If the patient's declining testosterone levels are caused by other health issues (e.g., diabetes), a medical provider will perform lab tests to confirm the diagnosis. They may recommend testosterone therapy if they determine the benefits outweigh the risks.
What Is Testosterone Therapy?
Testosterone therapy is a hormone replacement therapy in which patients receive testosterone as an injection, pill, or in some other form to restore healthy hormone levels and mitigate the unpleasant physical and mental symptoms of low testosterone. The effects of the treatment are temporary, lasting only as long as the patient receives the therapy.
It is an FDA-approved treatment for hypogonadism, a clinical condition that causes decreased testosterone production and symptoms of low testosterone.
Sometimes patients receive testosterone therapy if reduced levels are due to other health issues. However, doctors typically discourage people with declining testosterone caused by aging from taking the treatment because studies haven't confirmed its beneficial effects or possible long-term risks in healthy adults.
To ensure the patient's testosterone levels are low enough to require testosterone therapy, medical providers measure the patient's hormonal status on two different days and schedule regular check-ups during the treatment.
Forms of Testosterone Therapy
Testosterone made in labs can be bioidentical or synthetic. Bioidentical hormones are created to chemically match the hormones produced by the body, while synthetic testosterone has a different chemical structure and potentially causes more side effects.
Testosterone treatment comes in these forms:
1. Injections
Testosterone injections are in liquid form and are injected deep into the patient's gluteal muscle. Medical providers usually give testosterone injections two to ten weeks apart. Testosterone levels continue to decline between the injections.
2. Skin patches
Testosterone treatment can come in the form of patches applied on the arm or upper body once a day. The patch releases testosterone, which enters the patient's blood through the skin. It is removed after 24 hours and replaced by a new one.
3. Gels
Testosterone gels are rubbed on the upper body or in the nose. The skin absorbs testosterone, which enters the bloodstream. Patients are advised to cover the skin with the gel as soon as it dries because testosterone can transfer to others who touch the treated part of the skin and cause unwanted reactions.
4. Pills
Methyltestosterone is the only form of oral testosterone treatment today, but doctors rarely prescribe it because of an elevated risk of liver damage.
5. Subcutaneous pellets
Pellets or subdermal testosterone implants are novel testosterone products that last the longest. Medical providers insert them under the patient's skin every four to seven months, and the implants release testosterone at a steady rate.
Benefits of Testosterone Therapy
Testosterone therapy can reverse the effects of hypogonadism. Patient experience shows it may also reduce symptoms of low testosterone caused by aging, such as low sex drive and energy, but studies have yet to confirm this.
The established benefits of FDA-approved testosterone therapy for hypogonadism include:
Increased testosterone levels
Greater bone density and muscle mass
Improved mood and energy
Better cognitive performance
Increased production of red blood cells
---
Note: Read our article to find out more about testosterone therapy benefits.
---
Testosterone Therapy Side Effects
There has been limited research on testosterone therapy, and the long-term effects of the treatment are unknown.
The therapy's established risks and side effects increase with the patient's age, making the treatment less suitable for age-related testosterone deficiency. The risks include:
Acne
Rashes and itching
Sleep apnea
Benign prostatic hyperplasia
Worsening of existing prostate cancer
Stimulated growth of breast cancer
Liver toxicity and liver tumor
Enlarged breasts
Lower sperm count and infertility
Blood clotting and pulmonary embolism
Heart attack and stroke
If women or children get in contact with testosterone (e.g., via topically treated skin), they are at risk of experiencing acne and increased body hair. Children who get in touch with testosterone may suffer from aggressive behavior, early puberty, and enlarged genitals.
For men with hypogonadism, the benefits of testosterone therapy outweigh the potential risks. However, healthy patients with low testosterone levels should consult their medical provider about the best course of action for their symptoms. In some cases, a change in diet and an exercise regimen can improve energy levels, sexual drive, mood changes, and other signs of low testosterone.
Testosterone Replacement Therapy Cost
At Vibrant Vitality Clinic testosterone therapy costs $249.
Our medical professionals use bioidentical HRT and subcutaneous hormone pellet therapy to help patients achieve optimal hormonal balance for improved well-being.
Conclusion
Low testosterone levels can bring about many unwelcome changes that disrupt daily life. Testosterone therapy is an effective way to alleviate symptoms of this hormonal imbalance and restore essential physical and mental functions.
Contact the Vibrant Vitality Clinic medical specialists today to schedule a comprehensive consultation and determine if testosterone therapy is the right option for your needs.