Hormones are chemical messengers that carry vital instructions to cells. They regulate essential bodily functions such as muscle growth, bone density, reproduction, metabolism, appetite, sleep, and more.
When hormones are out of balance, people experience uncomfortable symptoms, sometimes leading to serious health issues. Healthcare providers who treat patients with hormonal imbalances often prescribe hormone replacement therapy (HRT).
This article focuses on one type of HRT called bioidentical hormone replacement therapy (BHRT). It is usually prescribed to women who experience the symptoms of perimenopause or menopause.
Continue reading to learn more about BHRT's effectiveness, safety profile, and costs.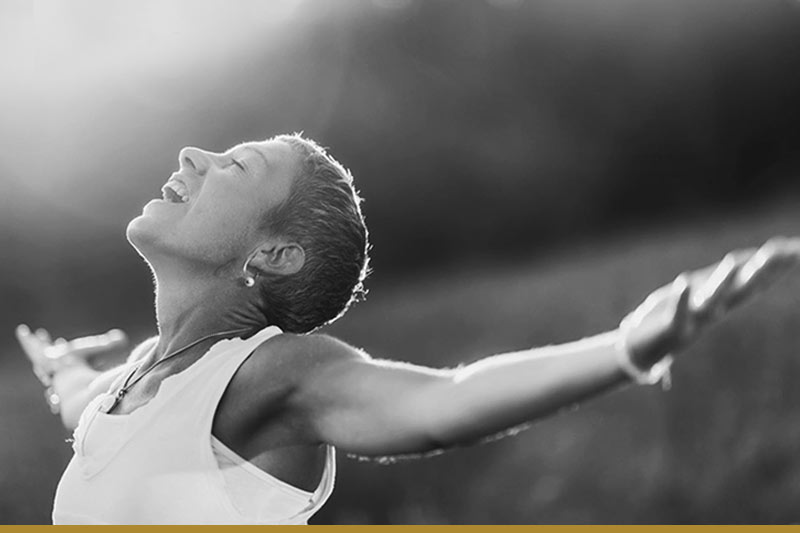 What Is Bioidentical Hormone Replacement Therapy?
Bioidentical hormone replacement therapy uses bioidentical hormones to help manage the symptoms of hormonal deficiencies in women. Bioidentical hormones are derived from plants and have an identical chemical and molecular structure as the hormones produced by our bodies.
BHRT is gaining popularity because clinical practice shows it may have a higher safety profile than traditional HRT, which consists of conjugated equine estrogen and other synthetic hormones.
BHRT formulations are compounded in local pharmacies based on a patient's prescription or manufactured by pharmaceutical companies. The FDA has approved some company-made bioidentical estrogen and progesterone formulations. The agency hasn't approved custom-compounded BHRT because there aren't any large-scale studies that confirm their safety and efficacy.
Forms of Bioidentical Hormone Replacement Therapy
BHRT typically contains estrogen, progesterone, or a combination of these two hormones. It can also include smaller amounts of testosterone. The therapy comes in the following forms:
Pills
Gels
Creams
Patches
Sprays
Injections
Implanted pellets
Vaginal gels or tablets
Bioidentical Hormone Replacement Therapy Benefits
Reported benefits of bioidentical hormone replacement therapy include:
Reduced hot flashes and night sweats
Improved emotional well-being
Enhanced libido
Heightened energy
Increased mental focus
Improved sleep
Healthier skin
Improved vasomotor symptoms
Reduced risk of urogenital atrophy
Fracture prevention
Enhanced quality of life for cancer patients
---
Note: If you are dealing with low sex drive, learn how can hormonal therapy help you deal with this issue.
And if you want to have a younger looking skin, learn how anti-aging hormone therapy can help restore a youthful look.
Hormone replacement therapy, often in combination with other treatments, is also an effective way to treat hormonal imbalance acne.
---
Bioidentical Hormone Replacement Therapy Results
Patients experience different results from bioidentical hormone replacement therapy, depending on their medical condition, age, and the BHRT dosage.
The dosage depends on the formulation, a patient's symptoms, and individual lab values. Medical professionals recommend starting with the lowest dose, require close follow-up, and should use hormone saliva testing to monitor transdermal application. A patient's dose can be adjusted with changing hormone levels and symptoms.
Most hormone treatments require about three months to provide results. Patients report improvement in some symptoms, such as lack of energy and fatigue, within several weeks.
Is Bioidentical Hormone Replacement Therapy Safe?
Many health experts believe BHRT provides less risk than conventional HRT because it uses hormones that are similar to the body's natural hormones, making them more tolerable.
FDA-approved bioidentical hormone replacement therapy products meet strict regulatory standards and are considered safe. Compounded BHRT doesn't undergo adequate testing and there is uncertainty regarding its safety and long-term effects.
All hormone treatments pose certain risks. Your medical provider will weigh the treatment's benefits and risks to determine if it is the right solution for your condition.
Bioidentical Hormone Replacement Therapy Side Effects
Bioidentical hormones may cause side effects, especially after the first dose, before the body has time to adjust to new hormone levels. Common side effects include:
Weight gain
Tiredness
Increased facial hair growth
Headaches
Cramps
Mood swings
Acne
Itchiness
In rare cases, the therapy may increase the risk of serious health problems, including:
Gallbladder disease
Blood clotting
Stroke
Heart disease
Breast cancer
When Should You See a Doctor
If you experience severe or extended side effects, you may be suffering from high hormone levels and should visit your doctor. They will adjust your therapy and help manage the symptoms.
Bioidentical Hormone Replacement Therapy Cost
At Vibrant Vitality Clinic, female bioidentical HRT costs $249. The package includes:
A 45-minute consultation with an experienced medical professional
Physical examination*
One 30-minute follow-up session
*Our medical professionals will order lab tests to determine if you have a hormonal deficiency. Lab work is not included in the price but may be covered by insurance.
Conclusion
Hormone deficiencies can cause unpleasant symptoms that make everyday life difficult, but modern medicine offers a solution. Bioidentical hormone replacement therapy restores normal hormone levels and bodily functions, helping women go through difficult periods smoothly.
If you are suffering from the unpleasant effects of hormonal imbalance, schedule a consultation with our experienced medical team. They will answer any questions you have and set you on the path to living your best life, whatever your age.