Hormonal levels fluctuate throughout our lives, causing brief changes in our mood, behavior, and physical well-being. However, dramatic and long-term fluctuations in hormone levels disrupt essential bodily functions, resulting in chronic, uncomfortable symptoms and medical issues.
Long-term hormonal imbalance usually requires medical attention, but patients with mild symptoms can often restore optimal levels with a hormone detox.
This article explains how to recognize the signs of a hormonal imbalance and how a hormone detox works.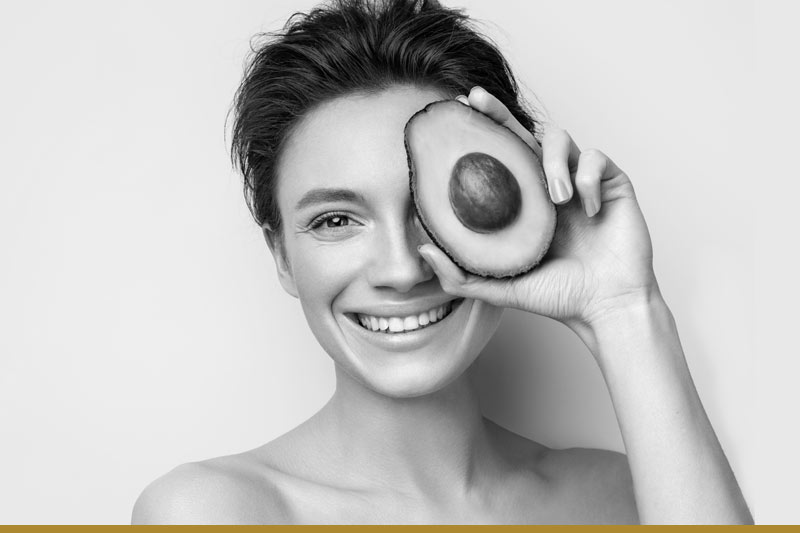 What Is a Hormone Detox?
A hormone detox is a treatment that eliminates excess hormones and toxins from our body. It supports the liver, kidneys, intestines, and lymphatic system's natural processes to expel toxins and surplus hormones by following a restrictive diet, taking dietary supplements, and improving other lifestyle habits.
The Benefits of Hormone Detox
A hormone detox can help with various health issues. The benefits include:
Improved metabolism. Excess estrogen and toxins in our system slow the metabolism, causing weight gain, constipation, fatigue, exhaustion, depression, and other symptoms. A hormone detox helps provide the necessary nutrients to support metabolic pathways and improve metabolic function.
Increased energy. A hormone detox excludes foods that cause inflammation and tiredness, helping patients feel rested and energized.
Better mood. Factors such as stress, lack of proper sleep, and unhealthy nutrition destabilize blood sugar and hormone levels, causing mood swings. During the detox, patients improve their lifestyle habits to decrease irritability, anxiety, and depression.
Improved brain function. Avoiding sugar, alcohol, and other foods and beverages that contribute to inflammation, dehydration, and toxin build-up enhances focus and memory.
Reduced weight. A hormone detox includes a restrictive diet that helps patients eliminate excess water and pounds while providing the necessary nutrients for cell detoxification and regeneration.
---
Note: Read our article to find out more weight loss tips.
---
Improved sleep. Lifestyle changes that come with a hormone detox help achieve hormone balance, resulting in better quality sleep. This is especially beneficial for people experiencing hormonal insomnia.
Glowing skin. A hormone detox assists in the elimination of toxins, helping to regulate sebum production, unclog pores, clear acne, and provide a healthy, smooth complexion.
---
Note: Learn how IV drips help achieve glowing skin.
---
Signs You Need a Hormone Detox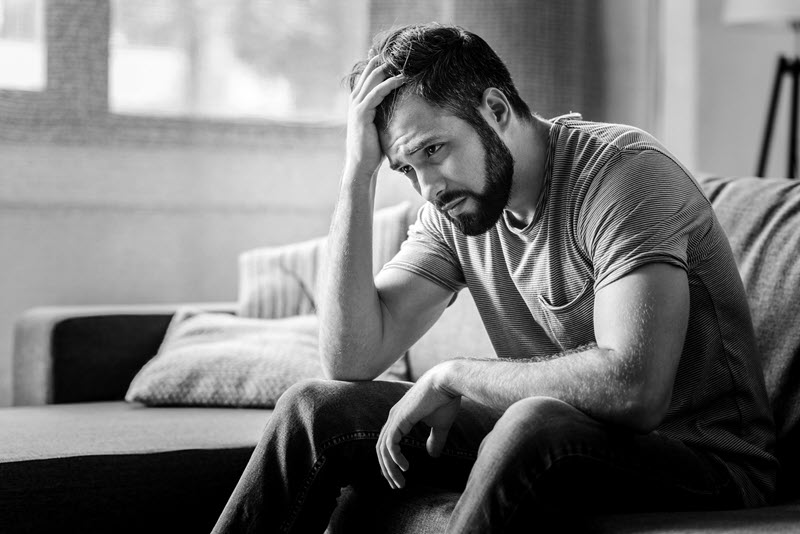 If we pay attention to our bodies, we can recognize the signs of a potential hormonal imbalance. They include:
Sugar cravings
Weight gain
Bloating and gas
Constipation
Mood swings
Depression
Brain fog
Inability to concentrate
Lack of energy
Headaches
Sleep issues
Joint pain
Muscle pain
Redness
Thinning hair
Many of these symptoms can be a sign of some other health issue. If a hormone detox doesn't improve your condition, consult your medical provider to perform lab tests and determine the cause of your medical concern.
How to Detox the Body and Balance Hormones?
People often disrupt their hormone levels with lifestyle choices, such as poor diet, insufficient sleep, a high-stress environment, etc. The following detox solutions can help balance hormones.
1. Nutrient-Rich Diet
A hormone detox involves eating foods low in inflammation-causing nutrients, such as sugars, and high in vitamins, minerals, and other elements needed for maintaining energy levels and vital functions.
To efficiently get rid of excess hormones and toxins, the liver requires the right nutrients. Detox diets include anti-inflammatory foods, such as:
Green leafy vegetables (e.g., kale, spinach, cabbage)
Fruits (e.g., berries, oranges)
Fatty fish (e.g., salmon, tuna, mackerel)
Healthy fats (e.g., nuts and olive oil)
Avoid pro-inflammatory foods during the detox. These include:
Sweets
Refined carbohydrates (e.g., bread, pasta)
Fried foods (e.g., French fries)
Red and processed meat
Dairy
Soda and other sugary beverages
Drink at least eight glasses of water daily to aid in the detoxification process.
---
Note: Incorporate these 10 vitamins in your diet for an immune system boost.
---
2. Supplements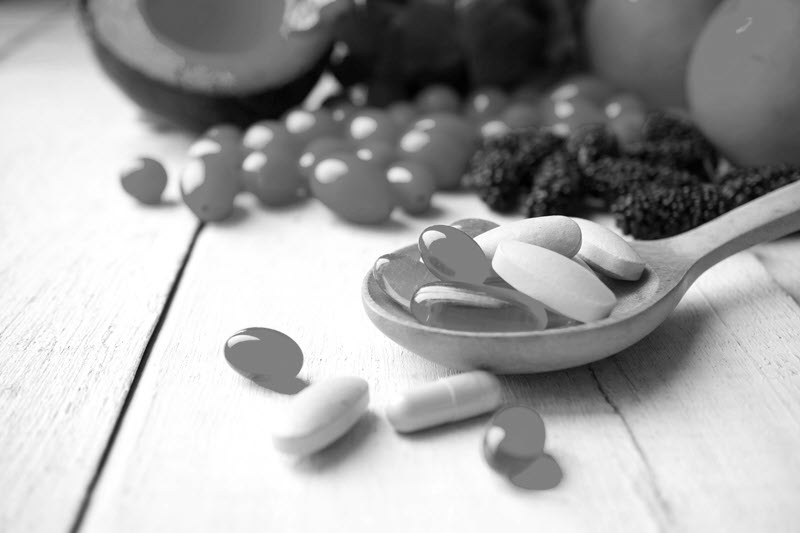 Incorporating quality vitamin and mineral supplements in the detox plan can help speed up the results. Consult your medical provider for a recommendation on which supplements to take. Helpful supplements usually contain a combination of these nutrients:
Vitamin B complex (B1, B2, B3, B6, B9, B12)
Vitamin C
Vitamin D
Vitamin K
Omega-3 fatty acids
Zinc
Selenium
Manganese
Magnesium
Probiotics
Supplements can help regulate many bodily functions that affect hormone levels, including sleep and digestion.*
*Disclaimer
These statements have not been evaluated by the Food and Drug Administration. This product is not intended to diagnose, treat, cure, or prevent any disease.
3. No Alcohol
No alcohol is allowed during a hormone detox because it causes inflammation, dehydration, and damage to the liver.
4. Enough Sleep
Insufficient and irregular sleep disrupts cortisol and melatonin levels, which, in turn, may negatively impact other hormones (thyroid, estrogen, progesterone) and lead to health issues. At least seven hours of uninterrupted sleep at night helps regulate cortisol levels and improve the patient's overall health.
5. Exercise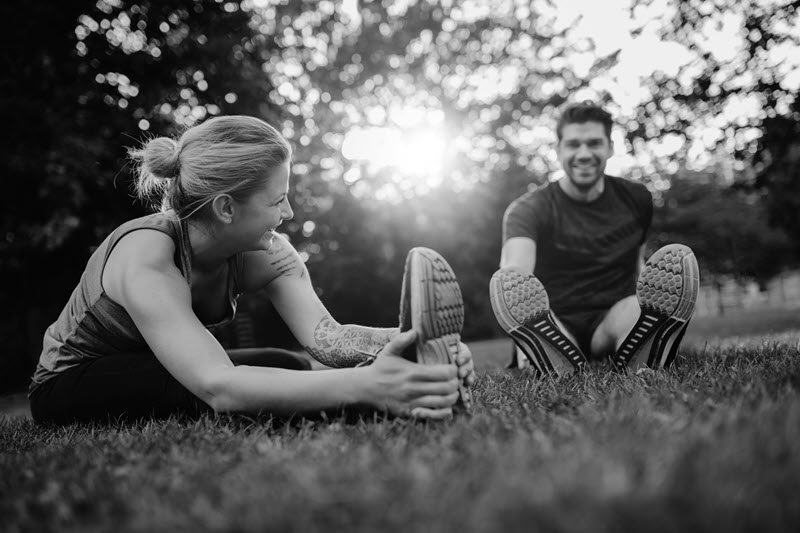 Exercise helps alleviate many health issues, and hormonal imbalance is one of them. Regular physical activity burns off excess cortisol and eliminates toxins through sweat. Health experts advise getting at least 75 minutes of high-intensity training or 150 minutes of moderate-intensity exercise each week.
During a hormone detox, patients should consult their medical provider on the frequency and type of exercise best suited to their health.
---
Note: Learn how to improve athletic performance with IV therapy.
---
Hormone Detox Side Effects
A hormone detox is a great way to alleviate the symptoms of a hormonal imbalance, but patients who do it without the support of their healthcare provider face a greater risk of side effects. Each patient has different hormonal issues, requiring a personalized detoxification plan, especially regarding supplements.
Potential hormone detox side effects include:
Nutritional imbalances
Tiredness
Low blood sugar
Muscle aches
Irritability
Nausea
Diarrhea
Cravings
Breakouts
Conclusion
A hormone detox is a natural solution to health issues resulting from disrupted hormone production. It helps balance these essential chemical messengers, reset the metabolism, improve digestion, and optimize other issues that result from hormonal imbalance.
If a hormone detox doesn't help, you may be suffering from inadequate hormone production, and hormone replacement therapy could be a more effective solution.
Contact our medical professionals at Vibrant Vitality Clinic to determine the cause of your hormonal imbalance and find the right treatment for your health concerns.