Science shows that mental wellbeing is crucial for overall health and happiness. Adopting healthy lifestyle practices and seeking professional support is essential but supplements can also help in our quest to achieve physical and mental wellness.
Mood-boosting supplements contain ingredients that are proven to reduce stress, relieve anxiety, and promote a positive emotional state.
This article gives a rundown of supplements that can improve mood, build resilience to stress, and bring balance to our everyday lives.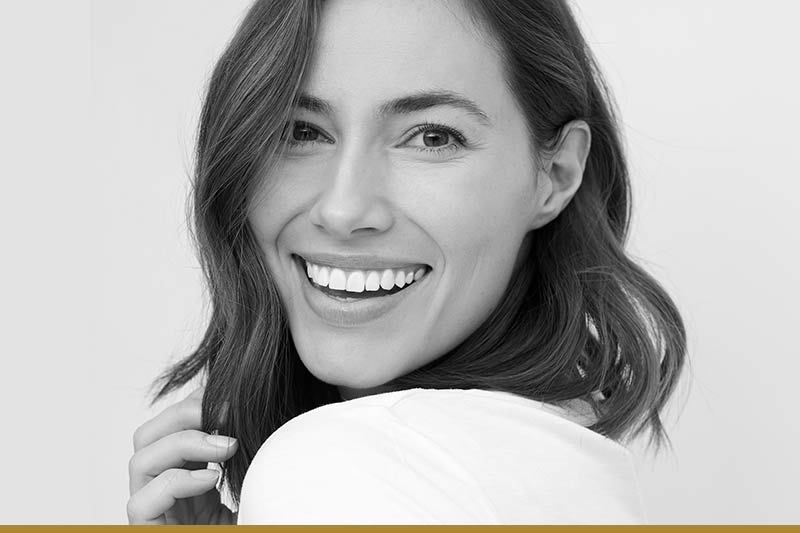 Top 4 Mood-Boosting Supplements
Here are our top picks of supplements that have a positive effect on patients' wellbeing.
1. Relora
Relora is a patented blend that combines two plant extracts: Magnolia officinalis, commonly known as magnolia bark, and Phellodendron amurense, also known as Amur cork tree. These two botanical ingredients offer numerous benefits, including reducing anxiety and stress, improving sleep quality, supporting digestive balance, and promoting overall relaxation.
To tap into the advantages of this synergistic herbal blend, consume Relora as a dietary supplement. The recommended dosage is 2-3 times daily, preferably taken with meals.
---
Note: Learn about the many benefits of Relora for your mood and stress management.
---
2. Osmosis MD Relax & Unwind Elixir
The Relax & Unwind Elixir from Osmosis MD incorporates scientifically tested frequency technology and features a distinctive blend of ingredients, including a proprietary fulvic solution infused with 24-karat edible gold. This exceptional formulation is designed to promote tranquility, induce relaxation, and support a more cheerful mood.
To fully experience the benefits of this elixir, take 5 pumps of the product 2-3 times daily for general relaxation purposes. Those weighing over 175 pounds should take 7 pumps. Shake the elixir well before use to ensure thorough blending of the ingredients.
---
Note: For a comprehensive mood-boosting experience, try our Relax & Unwind Box containing a combination of at-home self-care products.
---
3. Osmosis MD Emotional Well-Being Elixir
The Emotional Well-Being Elixir relies on cutting-edge frequency technology and carefully selected ingredients to address concerns related to mood changes. This exceptional blend is specifically formulated to enhance serotonin levels, harmonize negative thinking patterns, and provide natural support for anxiety-related issues.
Take 5 pumps of the Emotional Well-Being Elixir in the morning and evening. For individuals weighing over 175 pounds, increasing the dosage to 7 pumps is suggested. Before each use, vigorously shake the elixir to guarantee the proper mixing of its beneficial components.
4. Vibrant MG
Magnesium, an essential mineral, is a cofactor in over 300 biochemical reactions in the body. Among numerous other things, magnesium supports relaxation and promotes a soothing state while also helping to reduce anxiety, improve sleep quality and foster a calm mood. Vibrant MG is highly beneficial for muscle recovery and maintaining regular gastrointestinal (GI) function. This supplement is formulated to minimize the occurrence of unfavorable GI symptoms commonly associated with magnesium supplementation.
Recommended usage is 2 tablets twice daily or as directed by your medical professional. This product is free from gluten, dairy, soy, and GMO, and is suitable for vegetarians and vegans.
---
Note: Learn more about the best supplements for reducing anxiety.
---
Other Natural Mood Enhancers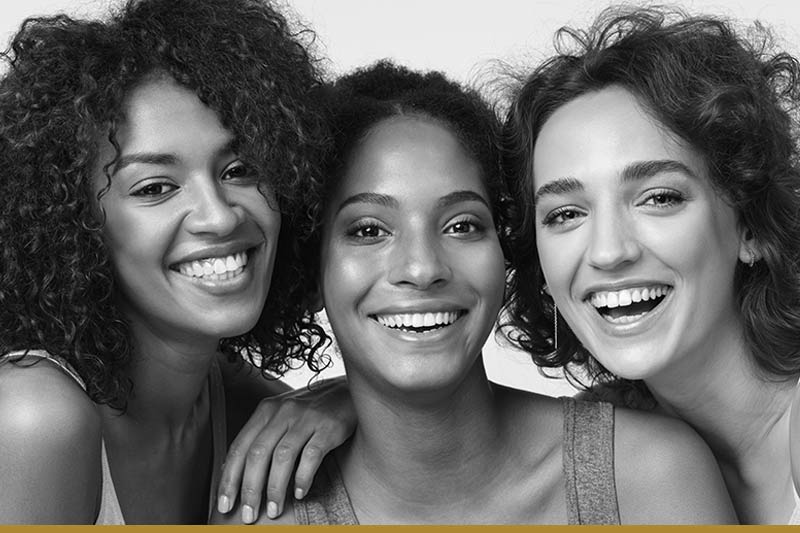 Here is a list of natural mood enhancers that contribute to overall wellbeing.
1. St. John's Wort
St. John's wort (Hypericum perforatum) is a plant native to Europe that has been used for medicinal purposes since antiquity. St. John's wort helps manage emotional distress and somatic symptom disorder (severe anxiety about physical symptoms). The plant is also used to treat ADHD, obsessive-compulsive disorder and the symptoms of menopause.
For adults, the typical dosage of St. John's wort extract ranges from 600-900 mg when taken orally. This amount is usually divided into 2-3 doses throughout the day and can be continued for up to 12 weeks. St. John's wort is not limited to oral consumption alone; it is also available in various topical forms such as ointments, creams, and gels. To determine the most suitable product and dosage for a specific condition, consult with a healthcare provider.
---
Note: The hormonal changes that occur during menopause have consequences on our physical and mental state. If you're looking for hormone replacement therapy in Phoenix, visit us to restore balance, energy, and bring a spring back to your step.
---
2. SAMe
S-adenosyl-L-methionine (SAMe) is a compound our bodies naturally produce. It helps regulate hormones which positively influence our mood. SAMe has been found to relieve the symptoms of depression, although more research is needed in this area.
There are several ways to take SAMe, including via oral supplementation, injections, or IV therapy. Make sure to consult your medical professional because this compound can react with other medication.
3. Omega-3
Omega-3 fatty acids are effective in boosting your mood. Namely, omega-3 helps lower cortisol levels in the body and manage stress. In addition, studies show that omega-3 decreases inflammation, relieving the symptoms of depression and contributing to overall health and wellbeing.
Omega-3 fatty acids are abundant in oily fish, plant oils, nuts, and seeds, but can also be taken in the form of supplements.
4. Ginkgo Biloba
Native to China, the Ginkgo biloba tree has been used as a natural remedy for centuries. The plant extract comes in the form of teas and supplements. More recent research has shown that ginkgo can help boost mental performance and perceived wellbeing, as well as reduce anxiety and improve the symptoms of depression. More studies are necessary to understand the exact mechanisms of how gingko helps improve mental states.
As a dietary supplement, Ginkgo biloba is generally considered safe to consume. The recommended dosage, as indicated on the product label, ranges from 60 to 240 mg per day, for a period of up to six months. However, it is important to note that pregnant individuals, those with a history of bleeding disorders, and individuals taking SSRI antidepressant medications are advised against using this supplement.
5. Valerian Root
Valerian, also known as Valeriana officinalis, is an herb that has been traditionally used in Europe and Asia for its sedative and sleep-inducing properties. Although research on the impact of valerian on temporary anxiety is limited, preliminary findings suggest that it may assist in reducing symptoms by regulating serotonin and GABA levels while also increasing sleep duration. Consequently, valerian is widely utilized as an over-the-counter remedy for insomnia, stress, depression, and other mood disorders.
The recommended daily dose of valerian ranges from 300 to 600 mg. When used under the guidance of healthcare professionals, valerian does not typically cause adverse effects. However, if misused, it may lead to drowsiness, headaches, stomach discomfort, and nausea and may also interfere with the effectiveness of other medications. It is important to adhere to proper usage instructions to ensure safe and effective use of valerian.
6. Vitamin D
Studies have found a link between vitamin D deficiencies and mood swings, trouble sleeping, and depression-like symptoms. Vitamin D improves serotonin availability in the brain, helps reduce anxiety and regulates sleep patterns, all of which contribute to a mood boost.
Vitamin D is synthesized by the skin during exposure to the sun's rays and can also be found in some foods. However, scientists estimate that as many as 50% of the global population have insufficient levels of this vitamin.
As a supplement, vitamin D can be ingested orally or through IV therapy. Consult your medical professional for the recommended dosage and frequency of vitamin D intake for your symptoms.
---
Note: Learn about the many benefits of vitamin D IV therapy for your health.
---
7. Vitamin B Complex
Similar to vitamin D, vitamin B complex also contributes to better mood management and relieves the symptoms of anxiety and depression. On the other hand, people with vitamin B deficiencies, especially vitamin B6 and vitamin B12 can experience mood swings and stress that lead to interrupted sleep patterns, fatigue, and lack of concentration.
Vitamin B can be ingested through vitamin B-rich food such as fish, poultry, and eggs, vitamin B injections, or IV therapy. Consult your medical professional for a recommended method of vitamin B supplementation.
8. Probiotics
Probiotics positively affect not only your gut but also your brain since these two organs are connected. The gut is commonly referred to as a "second brain" because of its ability to produce and manage serotonin, dopamine, and gamma-aminobutyric acid, compounds essential for regulating mood and managing mood disorders. A healthy gut helps the brain to regulate mood and relieve symptoms of stress, anxiety, and lack of sleep.
A healthy gut is one in which good bacteria outnumber the bad. Probiotics feed good bacteria, creating an environment that supports digestion, nutrient absorption, immune response, and many other essential processes. For a healthy gut, consult your medical professional to get a recommendation on the right combination of probiotic cultures and optimal dosage throughout the day.
9. Turmeric
Turmeric, the bright orange powder used widely in Asian cuisine, has powerful antioxidant and anti-inflammatory properties. Scientists have found that inflammation and depression often go hand in hand, exacerbating one another. The active ingredient in the plant, curcumin, may help relieve the symptoms of depression by lowering the levels of two pro-inflammatory substances in the body. Some experts suggest that curcumin increases the production of serotonin and dopamine, although more research is needed in this area.
Turmeric can be consumed in the form of supplements or as a spice in food. If taking supplements, make sure they contain at least 95% of curcumin. For best results, consult your medical professional and carefully read the dosage and use information on the label.
10. Oregano Oil
Several studies have shown that oregano oil successfully relieves the symptoms of depression and anxiety. Its active ingredient, carvacrol, boosts the body's natural production of serotonin and dopamine, fighting mood disorders and mood swings. Research shows that oregano oil can help with depression-like behaviors induced by the prolonged influences of stress on your body and brain.
Oregano oil is best ingested in the form of capsules or tablets. Read the product label for instructions on how to use and consult your medical provider to learn about possible interactions with other medication.
11. Ashwagandha
Ashwagandha is an adaptogenic herb that is used to treat anxiety and reduce stress levels. Studies show that ashwagandha helps the body adjust to high amounts of stress by reducing the activity of the HPA axis (the system that manages the stress response) and by controlling stress mediators (molecules that transmit the stress signal to the central nervous system).
Ashwagandha is typically consumed in the form of capsules or powder. The recommended dosage for capsules ranges from 300 to 600 mg, taken 2 to 3 times per day. When using ashwagandha powder, a common dosage is 1 to 2 grams mixed with water, juice, or other beverages, taken 2 to 3 times daily.
Conclusion
Mood-boosting supplements can serve as valuable allies in our pursuit of improved emotional wellbeing. Whether it's through the use of vitamins, herbal blends, or other targeted formulations, mood-enhancing supplements provide a range of potential benefits, such as supporting neurotransmitter production, managing the stress response, and promoting relaxation.
For mood-boosting supplements, their dosage and frequency of use, consult our medical professionals at Vibrant Skin Bar.