In today's fast-paced environment, stress has become a common part of our lives. When we experience stress, our bodies release cortisol, the hormone that helps us cope with the challenges we face.
While cortisol is essential for appropriate short-term stress response, prolonged elevated levels can have a detrimental effect on our physical and mental wellbeing. Chronic stress and high cortisol have been linked to various health issues, including anxiety, depression, weight gain, and sleep disturbances.
Fortunately, there are natural and effective ways to lower cortisol and manage stress. By adopting healthy lifestyle habits and incorporating stress-reducing techniques into our daily routines, we can help restore balance and promote overall wellbeing.
This article explores strategies that can help you naturally lower cortisol levels, allowing you to regain control over your stress response and improve your quality of life.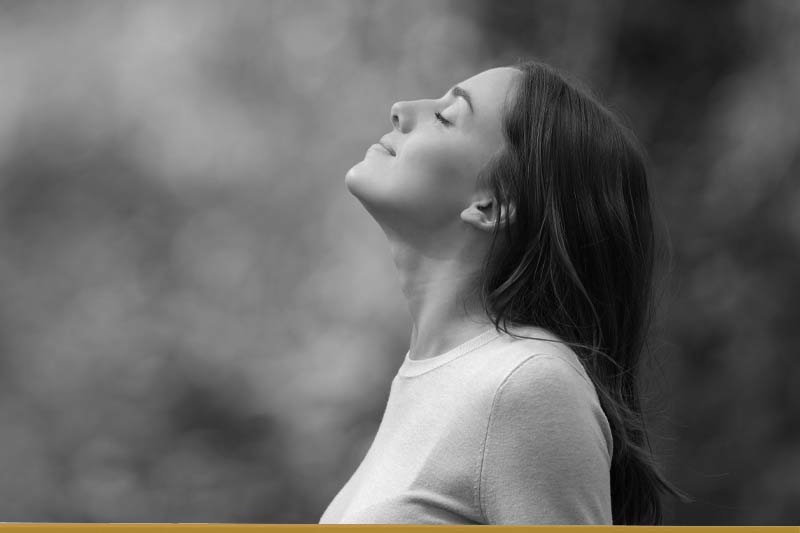 How to Lower Cortisol Levels the Natural Way
From dietary adjustments and regular exercise to relaxation techniques and quality sleep, even making minor changes will help you manage stress and effectively lower your cortisol levels.
1. Improve Your Diet
Nutrition is highly effective in both lowering and exacerbating stress symptoms. This is why it is important to watch what you eat and make sure to have a balanced and healthy diet. Regularly consuming sugar, fat, and refined grains can lead to high cortisol levels and disrupt its release, leading to an inability to respond adequately to stress.
To help your body stay healthy and improve your mental health, you should include the following foods and drinks in your diet:
Whole grains
Fresh fruits and vegetables
Legumes (beans, lentils, chickpeas, etc.)
Healthy fats (fatty fish, nuts, seeds)
Probiotics (yogurt, sauerkraut, kimchi)
Green tea and water
Dark chocolate
2. Take Supplements
Supplements are a great way to support a healthy diet and lower your cortisol levels. Here are several recommendations for natural supplements you should consider.
Osmosis MD Emotional Well-Being Elixir
The Emotional Well-Being Elixir harnesses advanced frequency technology and key ingredients to effectively address stress-related concerns. This unique blend is designed to increase serotonin levels, harmonize negative thinking patterns, and offer natural support for anxiety. This elixir helps users lift their mood, reduce anxiety, and experience a more balanced emotional state.
For optimal results, take 5 pumps of the Emotional Well-Being Elixir in the morning and evening. If over 175lb, increase the dosage to 7 pumps.
Shake well before use.
Relora
Relora is a unique patented blend that combines two plant extracts: Magnolia officinalis, commonly known as magnolia bark, and Phellodendron amurense, also known as Amur cork tree. These two botanicals have a proven track record in reducing anxiety and stress, improving sleep quality, supporting digestive balance, and promoting overall relaxation.
To harness the advantages of this synergistic herbal blend, Relora is typically consumed as a dietary supplement. The recommended dosage is 2-3 times daily, preferably taken with meals.
---
Note: Learn about the many benefits of Relora for your mood and stress management.
---
Vitamin B Complex
Extensive research has been conducted on the impact of B complex vitamins on mental wellbeing, revealing their effectiveness in enhancing mood and alleviating anxiety disorders.
Vitamin B1 plays a crucial role in maintaining a healthy nervous system, thereby aiding in stress relief. Meanwhile, the synthesis of the essential mood-regulating neurotransmitters serotonin, dopamine, and GABA is supported by vitamins B6, B9, and B12. Moreover, all B vitamins are actively involved in energy metabolism, indirectly promoting a stable mood and diminishing anxiety levels.
---
Note: Learn how vitamin B12 injections help relieve anxiety and depression.
---
Osmosis MD Relax & Unwind Elixir
The Relax & Unwind Elixir from Osmosis MD utilizes scientifically tested frequency technology and features a unique blend of ingredients, including a proprietary fulvic solution infused with 24-karat edible gold. This special formulation aims to enhance tranquility, induce relaxation, and support healthier sleep patterns.
To experience the full benefits of this elixir, take 5 pumps of the product 2-3 times daily for general relaxation purposes. For those specifically seeking relief from sleep issues, 5 pumps approximately 30 minutes before bedtime show the best results. Individuals weighing over 175lb should take 7 pumps.
Shake the elixir well before each use to ensure proper blending of the ingredients.
---
Note: These supplements represent only a fraction of natural supplements and herbs that can be used to improve psychological health and overall wellbeing.
To learn more about them, check out our selection of the best:
---
3. Get Enough Sleep
Research shows that not getting enough sleep due to insomnia, sleep apnea, or shift work increases cortisol levels in the body. Elevated cortisol levels, especially in combination with other hormonal imbalances, then disrupt the circadian rhythm and worsen existing sleep issues. This condition is known as hormonal insomnia.
Experts recommend getting at least 8 hours of sleep each night and going to bed and waking up at a similar time each day.
A good bedtime routine depends on controlling your caffeine intake and taking regular exercise earlier in the day. To help yourself fall asleep, try having a bath, meditating, stretching, or journaling before bed. Supplements such as melatonin or Relora also help to regulate sleep patterns.
---
Note: Learn about the benefits of Relora for sleep issues.
---
4. Improve Lifestyle Habits
Good lifestyle habits that can bring down your cortisol levels include anything that makes you happy and healthy. They include:
Spending time with loved ones
Taking up hobbies
Laughing and having fun
Quitting smoking and drinking
Taking care of pets
Spending time outdoors
Creating and maintaining a work/life balance
5. Do Light Exercise
Light exercise is highly beneficial for both our mental and physical health. It helps reduce stress and cortisol levels, making you feel both more energized and relaxed. As little as 30 minutes of exercise a day or a couple of times a week makes a huge difference.
Keep in mind though that extreme vigorous exercise puts the body into oxidative stress, releasing free radicals that could be damaging to your health. This is why experts recommend starting slow and exercising within your limits, gradually increasing your stamina and endurance.
6. Try Anti Stress Techniques
Anti-stress techniques go a long way in helping you manage stress on a daily basis. They include anything from practicing mindful meditation and yoga to doing breathing exercises when you recognize that you've entered a loop of negative, stress-inducing thoughts.
These exercises and techniques are proven to trigger your body's "relax" response, effectively lowering cortisol levels in the body when practiced regularly.
7. Take Care of Your Body and Skin
Pampering your body and skin works wonders for stress relief and lowering cortisol levels. Make sure to take some time in the day or a few times a week just for yourself to do things that make you feel good such as a facial treatment or a massage. These treatments not only positively affect stressed skin, but also help your mind unwind and release emotional tension.
---
Note: Learn about the benefits of lymphatic drainage massage on stress relief.
---
Conclusion
It is important to start managing stress as soon as it appears, before it becomes a chronic condition and impacts your mental and physical health. There are several natural approaches that can help lower cortisol levels in the body.
By implementing the strategies given above, you can effectively manage cortisol release, promoting overall health and wellbeing.