The challenges of the modern world, including busy schedules, fewer opportunities for eating home-cooked meals, and pollution, contribute to increased stress in people worldwide. The medical community links chronic stress to life-threatening conditions and continually explores solutions for stress management.
Many health experts recommend natural supplements as a quick and effective way to deal with emotional tension.
This article provides information about some of the best supplements for stress, how to use them, and gives tips about other activities and lifestyle changes that promote relaxation.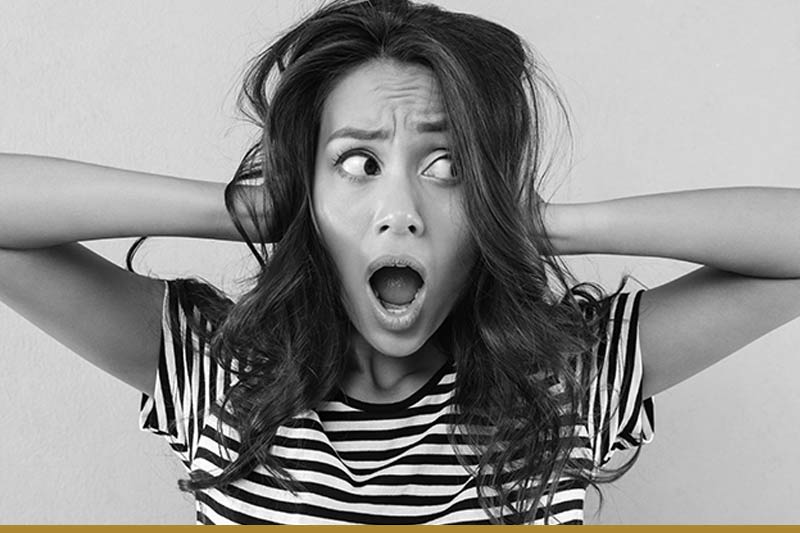 What Are the Best Supplements for Stress?
The best supplements for stress* are sourced from natural ingredients and contain no synthetic or harmful additives, reducing the risk of side effects.
The following products are some of the Vibrant Vitality Clinic team's favorites.
1. Relora Supplement
Relora is a blend of two relaxation-promoting plant extracts, Magnolia officinalis and Phellodendron amurense. It also contains a mix of energy-boosting B vitamins, such as riboflavin and niacin, and naturally sourced supporting ingredients that give the supplement texture and help bind the active components.
Evidence shows Relora helps with various health conditions related to stress, including anxiety, sleep issues, and weight gain.
Medical providers recommend taking two to three Relora capsules daily for stress, with or without meals. Consult your healthcare provider for the adequate dosage for your condition.
---
Note: Learn more about the benefits of Relora.
---
2. Osmosis MD Relax & Unwind Elixir
Osmosis MD is a highly regarded brand among medical and holistic practitioners who recommend their Relax & Unwind Elixir for its unique frequency technology and soothing, holistic formulation. The product contains a proprietary fulvic solution infused with 24-karat edible gold, promoting a calm state of mind, relieving anxiety, and improving sleep.
To reduce stress, take 5 pumps (or 7 pumps if you weigh over 175 pounds) two to three times daily. Shake the bottle before use.
3. Osmosis MD Emotional Well-Being Elixir
Emotional Well-Being Elixir has a similar formulation to Relax & Unwind Elixir but uses slightly different frequencies to target the patient's negative thinking patterns, increase serotonin levels, and enhance the mood.
Take 5 pumps (or 7 if you weigh over 175 pounds) in the morning and evening.
---
Note: Discover 13 more mood-boosting supplements.
---
4. Vibrant Adrenal Support
Vibrant Adrenal Support contains a mix of botanicals, such as ashwagandha, rhodiola, and American ginseng, and vitamins C, B2, B6, and B5. These ingredients naturally lower cortisol levels, improve adrenal gland function, and normalize dopamine, adrenaline, and noradrenaline levels, supporting a healthy response to stress.
Take three capsules daily with meals or as recommended by your healthcare provider.
---
Note: If you experience the symptoms of adrenal fatigue – chronic tiredness, sleep deprivation, anxiety, etc. – read our article on the best adrenal fatigue treatments.
---
More Ways to Reduce Stress
Effective stress management requires a multifold approach, combining stress-relieving supplements with healthier lifestyles and holistic treatments. Incorporate the following methods to reduce stress.
Regular Exercise
Health professionals recommend regular exercise for optimal health. Physical activity can also improve various medical issues, from insulin resistance to chronic stress. Scientists have established the connection between exercise and increased production of endorphins, the "feel-good" chemicals in the brain. They help reduce fatigue and anxiety and improve mental focus. Physical activity also reduces cortisol and adrenaline, inducing a feeling of calm.
Any exercise can help reduce stress. Even just 10-20 minutes of gentle daily exercise can make a significant impact on one's emotional wellbeing. Health experts recommend going for a physical activity that a person enjoys in order to stick to it long-term. The best way to be continually engaged with exercise is to switch between activities, such as walking, running, yoga, and cycling, throughout the week.
Healthier Nutrition
Stress and diet are bound in a vicious cycle. Stress triggers comfort eating, increasing the intake of unhealthy foods and lowering the likelihood that we choose healthy options, such as fruit and vegetables. Overconsumption of sugar and fats and low intake of vitamins and minerals leads to various health issues – insulin resistance, inflammation, hormonal imbalances, etc.– that indirectly cause stress by disrupting hormonal activity.
Put effort into controlling your eating habits, ensuring you eat adequate amounts of essential nutrients and avoid foods that disrupt bodily functions. Nutritionists recommend eating at least five portions of fruits and vegetables per day and including lean protein (e.g., fish, poultry, eggs), healthy fats (olive oil, nuts, seeds), and at least eight cups of water.
Aromatherapy
Aromatherapy is a centuries-old practice of using aromatic plants and oils for massage or inhalation to promote healing, relaxation, and beautiful skin. Holistic estheticians typically use lavender, bergamot, chamomile, sandalwood, and clary sage for stress relief. They mix it with a carrier oil to rub it more easily into the skin or pour a few drops into a diffuser to spread the relaxing scent, stimulating the nervous system and promoting calmness.
---
Note: Learn how holistic skin care can help mitigate skin issues caused by stress.
---
Massage
Massage is manual therapy for many ailments, including physical and emotional tension and stress. It doesn't remove the root cause of stress, but it helps manage the symptoms, providing short-term relief.
There are many types of massage, including therapeutic, relaxation, acupressure, lymphatic drainage, and intraoral massage.
Meditation
Meditation is the simplest stress-reducing method on our list, and it doesn't cost anything. With daily use, meditation effectively helps patients restore balance and calm.
Meditation is the process of deep relaxation and clearing the mind of negative thoughts and emotions that are causing stress. It is a practical activity because you can perform it anywhere – at home, on the bus, on a park bench - and it can last only a few minutes if you don't have more time. It involves focused attention, mindful breathing, and sitting in a comfortable position.
There are many types of meditation, and some have been around for millennia, standing the test of time. Regular practitioners report that meditation has wider-reaching consequences than temporary stress relief, helping you increase self-awareness, imagination, creativity, and tolerance.
Conclusion
Stress is the result of various factors, many of which we can control. Make simple changes in your daily routine to combat stress and use dietary supplements to aid the process. In time, the combined efforts will help you achieve a more peaceful mind and a healthier body.
If you want to find out what are the key vitamins for stress management, read our article and learn how to improve your life quality.
*Disclaimer
These statements have not been evaluated by the Food and Drug Administration. This product is not intended to diagnose, treat, cure, or prevent any disease.