Stress and anxiety are at the root of many modern-day health problems. People resort to different ways of managing overwhelming emotions, including modifying lifestyle habits, going to psychotherapy, and taking medication.
The popularity of dietary supplements for stress and anxiety has risen in recent years. A good example is Relora, a blend of two herbal extracts used for centuries in Eastern medicine. Millions of people use Relora, reporting significant relief in symptoms.
This article explains how Relora helps with anxiety and stress and how doctors recommend taking the supplement.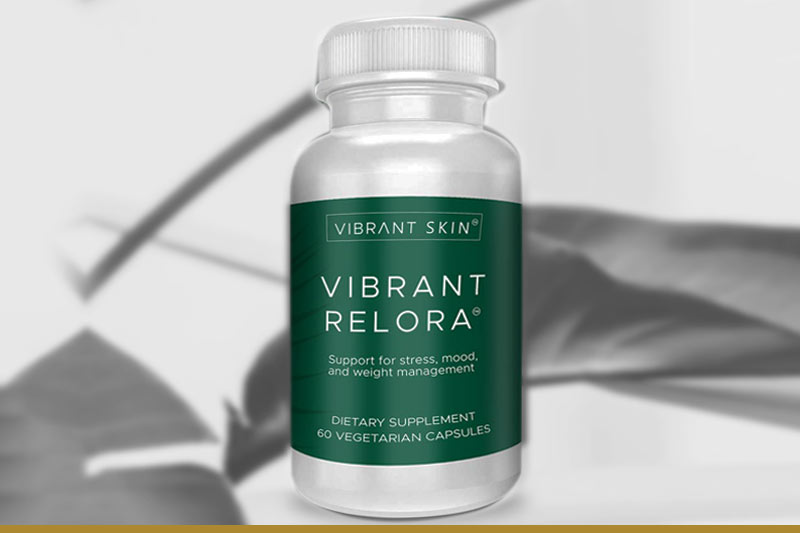 Is Relora Good for Anxiety?
Relora eases the symptoms of anxiety through various mechanisms. Studies suggest that the active ingredients present in Relora – honokiol, magnolol, and berberine – may exhibit the following anxiolytic properties:
Mitigating chronic stress by lowering cortisol (the stress hormone) levels.
Modulating the levels of mood-regulating neurotransmitters, GABA, serotonin, and dopamine, reducing anxiety and depression.
Increasing energy and lowering fatigue, reducing tension and anxiety.
Improving sleep quality and schedule that was disrupted due to elevated cortisol, thus helping reduce anxiety.
Scientists still don't fully understand the exact mechanisms of how Relora helps with anxiety, and research is ongoing. However, available data and patient experience show the supplement effectively relieves stress-related symptoms.
---
Note: Learn more about clinical findings on Relora benefits for mood and weight management and find out how to use Relora for sleep issues.
---
When to Take Relora for Anxiety?
Patients with mild anxiety should take Relora after a consultation with their healthcare provider. Doctors usually recommend taking the supplement two or three times throughout the day, with or without meals.
Relora Dosage for Anxiety
Depending on the severity of the condition, doctors recommend two or three 250-500 mg Relora capsules daily. Vibrant Relora supplement contains 500 mg capsules and should be taken twice a day.
Patients should follow their medical provider's advice on the exact dosage for their condition.
When Will Relora Soothe Your Anxiety?
Doctors say that you can expect to see the first results four weeks after starting supplementation with Relora. Clinical studies show that participants experienced significant improvement in anxiety symptoms after about a month of use.
The supplement provides varying degrees of symptom relief, depending on the patient's unique health condition. Some patients feel Relora's beneficial effects after several days, and some need more than four weeks.
Can You Combine Relora with Antidepressants to Treat Anxiety?
Relora may interact with antidepressants, particularly benzodiazepines, which exhibit similar anxiety-reducing properties as Relora. If taken together, Relora may lower the medications' effectiveness or worsen their side effects, such as drowsiness, dizziness, and impaired cognitive function.
Make sure you disclose information about the medication you are using to your medical provider before starting a new supplement regimen.
---
Note: Read our blog post on Relora's side effects.
---
Conclusion
Daily stress and anxiety seriously impact our quality of life and can lead to severe diseases. In their fight to relieve anxiety symptoms, many patients try alternative solutions to antidepressants – herbal remedies.
Relora has shown impressive results in reducing stress, soothing mild anxiety, and promoting relaxation. Combine it with a healthier lifestyle to feel an improvement in your well-being.
---
Note: If you are struggling with anxiety but hesitant to try Relora - don't fret. There are many alternatives to consider. Check out our selection of the best natural supplements for anxiety.
---
DISCLAIMER:
This article is not intended to give medical advice. It is important to always consult with your healthcare provider before starting a new supplement or treatment regimen. These statements have not been evaluated by the Food and Drug Administration and this product is not intended to diagnose, treat, cure, or prevent any disease.