Stress is the main culprit of sleep disturbances, such as sleep onset delay, fragmented sleep, or insomnia. Sleep deprivation further exacerbates chronic ailments and triggers medical conditions that are hard to eliminate.
Dietary supplements can aid in reversing stress-induced sleep issues by promoting relaxation, calmness, and deep rest.
Relora is a natural sleep-supporting supplement with a robust safety profile and a powerful herbal formula designed to regulate daily stress. This article discusses how to use Relora to improve sleep quality for lasting health benefits.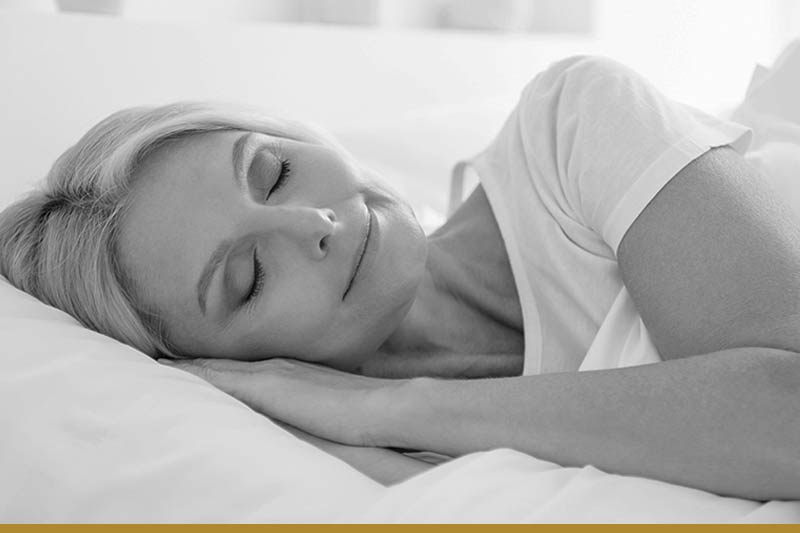 Does Relora Help with Sleep?
Relora is a potent blend of two botanical extracts, Magnolia officinalis and Phellodendron amurense. These two plants have been used in China for their anxiety-reducing (anxiolytic) and sleep-regulating properties for centuries.
---
Note: Discover more natural supplements for anxiety.
---
The active ingredients of this adaptogenic herbal complex – magnolol, honokiol, and berberine - effectively reduce chronically elevated cortisol levels to enhance sleep quality. Relora helps to:
Promote deep restorative sleep
Increase the length of the non-REM phase
Shorten sleep latency
Reduce sensory overstimulation
Support optimal cortisol production
Regulate the body's stress response
Decrease stress sensitivity
Calm the nervous system
Foster relaxation
Balance the circadian rhythm
While there is no conclusive scientific evidence supporting the claim that you can fully eradicate sleep disorders with this supplement, studies confirm that patients using Relora experienced more restful sleep.
How to Take Relora for Sleep?
Take Relora 30 minutes to an hour before going to bed to promote a sense of calmness and tranquility. This natural sleep remedy modulates the mood-regulating GABA pathways in the brain to ease the body into restful sleep by reducing anxiety, muscle tension, and hyperactivity.
---
Note: Learn more about the benefits of taking Relora for anxiety.
---
Supplementing with Relora while using CNS depressants, such as benzodiazepines or barbiturates, might cause excessive sleepiness and slow breathing. Talk to your medical provider to ensure safety by choosing an appropriate supplement plan.
---
Note: Find out more about Relora's side effects.
---
How Much Relora Should I Take?
One 250-500 mg capsule before bedtime is a good starting dosage for mild sleep issues. To maximize the benefits of Relora and address severe sleep disturbances, take one capsule in the morning and one in the evening.
Starting your day with Relora will help the body to relax and unwind for a good night's sleep without causing daytime drowsiness. Consult a healthcare professional to determine the optimal dosage and timing for taking this dietary supplement.
---
Note: Vibrant Relora contains sixty 500 mg capsules to be taken twice a day.
---
When Will Relora Improve Your Sleep?
Unlike prescription sleep-aid medication, herbal remedies do not produce instant results. Relora aims to support the body's natural sleep-wake cycle gradually. Thus, it might take more time to enjoy its full benefits.
According to the latest clinical trial published in the Journal of the International Society of Sports Nutrition, Relora decreased stress levels, anger, and fatigue by 11%, 42%, and 31%, respectively, after four weeks of consistent use.
Creating a conducive sleep environment and managing stress alongside supplementing with Relora will further improve sleep quality in the long run.
---
Note: Quality nutrition can reduce cortisol levels and balance hormones, which complements Relora's effects. Learn more about the best vitamins and supplements for hormone balancing.
---
Does Relora Cause Sedation?
Relora does not cause sedation or daytime sleepiness, with 74% of patients in one study reporting more restful nighttime sleep after taking it. Its unique herbal blend optimizes cortisol secretion to support healthy levels of the stress hormone, lowering irritability, mood swings, muscle tension, and poor sleep.
Conclusion
Relora's medicinal plants provide long-term stress relief to establish healthier sleep patterns. Together with a consistent sleep schedule and other stress-management techniques, this dietary supplement can significantly improve sleep duration and quality.
Reach out to our staff at Vibrant Vitality Clinic to learn more about adequate dosage of Relora for better sleep.
DISCLAIMER:
This article is not intended to give medical advice. It is important to always consult with your healthcare provider before starting a new supplement or treatment regimen. These statements have not been evaluated by the Food and Drug Administration and this product is not intended to diagnose, treat, cure, or prevent any disease.