Relora is a supplement commonly used for stress relief. In the United States, the six leading causes of death have one common trigger – stress. Acute stress is necessary for life and helps us survive, learn, and grow. Small amounts of stress are necessary for survival, but daily prolonged stress can have serious consequences. If stress becomes a chronic condition, quality of life becomes reduced and the risk of becoming seriously ill increases.
There are many ways to manage long-term stress, and it usually takes a combination of efforts to improve the situation. These efforts include finding time to unwind, regular exercise, a balanced diet, and dietary supplements that address stress, such as Relora.
Continue reading to learn more about Relora, its potential benefits, and how to take it for the best results.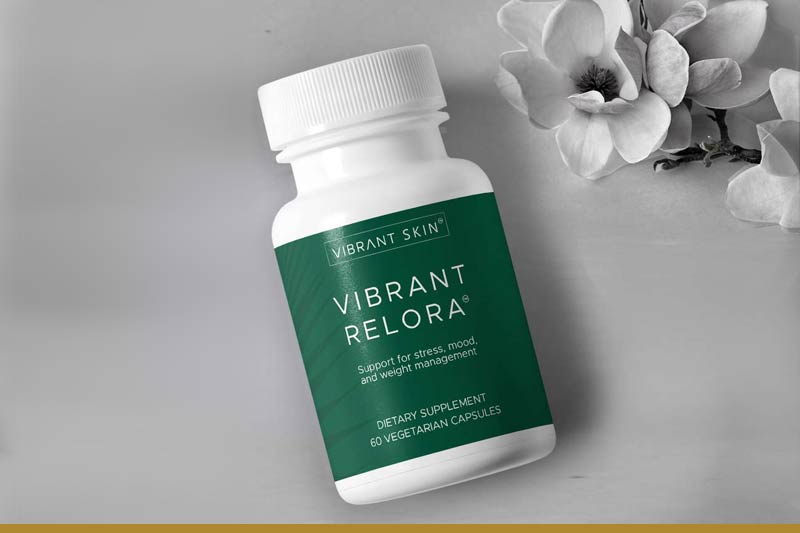 ‌What Is Relora?
Relora is a patented blend of two herbal remedies – Magnolia officinalis and Phellodendron amurense. Both are extracts of tree bark that have been used for thousands of years in Chinese and Eastern medicine to relieve stress, anxiety, digestive problems, muscle tension, and more.
Relora belongs to the group of adaptogens – herbal pharmaceuticals that promote relaxation. Users consider it one of the best supplements for stress reduction.
Magnolia officinalis has two primary active ingredients: honokiol and magnolol. Phellodendron amurense contains berberine. Research has shown these ingredients support the body's hormonal response to stress.
---
Note: Hormonal imbalances can develop anxiety. Read our article to find out which hormones cause this condition and how can you stop hormonal anxiety.
---
Benefits of Relora
Relora and its ingredients have extensive research data to back up their beneficial effects on our well-being. Some of the Relora benefits include*:
Reduces cortisol and daily stress
Improves mood
Fights fatigue
Increases physical strength and energy
Combats stress-related food cravings
Improves sleep
---
Note: Learn more about using Relora for sleep issues.
---
*Disclaimer
These statements have not been evaluated by the Food and Drug Administration. This product is not intended to diagnose, treat, cure, or prevent any disease.
‌Who Should Take Relora?
Relora is a natural, plant-based remedy that is safe for most people. It is particularly helpful for people with chronically elevated cortisol levels and stress-related conditions, including:
Sleep problems
Fatigue
Emotional overeating
Weight gain
High blood pressure
Heart problems
Problems with concentration
Depression
---
Note: If you are struggling with anxiety but hesitant to try Relora, learn more about alternative natural supplements for anxiety.
---
Due to its ability to prevent stress eating, Relora has also been praised by patients for its effectiveness against adrenal fatigue - a lay term for a combination of symptoms caused by chronic stress.
Consult your medical provider before taking any new supplement, especially if you have a health condition or take medications.
What Is the Best Way to Take Relora?
Relora is taken as a supplement in the form of capsules or tablets containing either pure Relora or Relora with supporting vitamins. Health experts recommend starting with one capsule twice daily, in the morning and evening, with or without meals. Some manufacturers suggest taking three tablets per day.
The best way to take Relora is to follow the instructions on the product label or your health provider's recommendation.
Relora Dosage
Relora tablets usually contain 250-500 mg of the proprietary Relora blend. Follow your doctor's recommendation about the suitable dosage for your condition.
‌How Long Does It Take for Relora to Work?
Patients usually take Relora for at least four weeks. Studies show a significant reduction in stress, anxiety, and sleep issues within this period.
The effects of Relora are unique to each patient. The supplement may take longer to show results with more difficult conditions.
To alleviate the symptoms of stress and improve health, patients need to combine Relora with other stress-relieving techniques, including exercise, a balanced diet, meditation, social connection, etc.
‌Side Effects of Relora
Relora is generally safe for healthy adults. If they occur, Relora side effects are mild and include:
Drowsiness
A slight decrease in blood pressure
Allergic reaction
Should Anyone Avoid Taking Relora?
The medical community hasn't found any absolute contraindication for taking the supplement. However, it is not recommended for pregnant and lactating women because of the lack of safety data for this group. Also, consult your medical provider if you take blood clotting or psychiatric medications because Relora may interact with them.
Relora Supplement Cost
At Vibrant Skin Bar, Relora supplements cost $40 per bottle and contain 60 capsules. Vibrant Relora also contains energy-supporting B vitamins: thiamin (B1), riboflavin (B2), niacin (B3), pyridoxine HCl (B6), folate (B9), and cyanocobalamin (B12).
Conclusion
Our hectic, modern world is full of challenges and stressors. It is important to identify these challenges and be proactive so that the stress caused doesn't lead to serious disease. Taking a multi-factorial approach is always best and adding a supplement can be an easy and effective solution.
Supplementing with Relora is a great way to support our stress-relieving efforts because it effectively reduces cortisol, inhibits food cravings, and improves sleep, helping patients reach a more relaxed and positive state of mind.