Vitamin C (ascorbic acid) is a water-soluble molecule that supports the immune system, helps build collagen, supports a healthy metabolism, and assists with weight regulation. It is essential for the human body and its deficiency can cause serious health issues, including death.
This article provides an in-depth explanation of how vitamin C contributes to your weight loss journey and how to ingest it properly for the best results.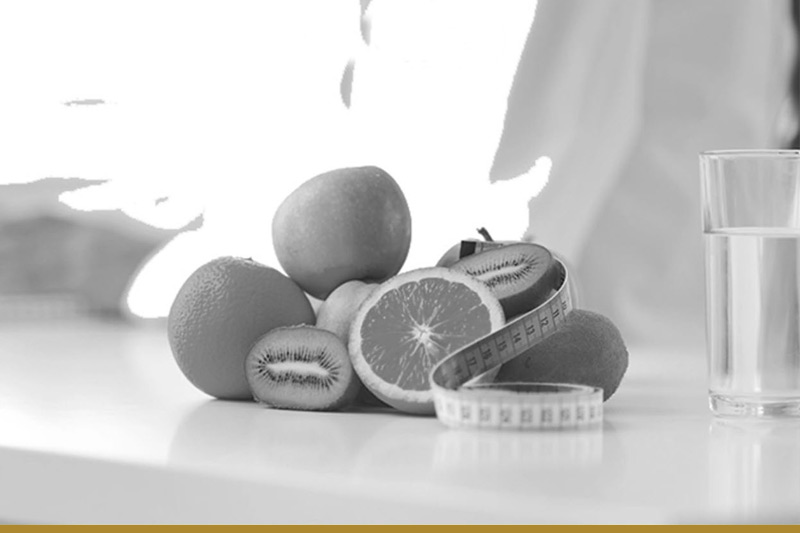 Can Vitamin C Help You Lose Weight?
Vitamin C can contribute to weight loss, but it doesn't affect it directly. Rather, it needs to be combined with a lower calorie intake and an exercise regimen.
Nonetheless, studies have shown that low levels of Vitamin C in the blood are directly related to high BMI. The sections below explain why that's so and how Vitamin C helps you lose weight.
---
Note: Vitamins are essential components of any weight loss strategy. Read more about Vitamin B for Weight Loss.
---
Increased Iron Absorption
Vitamin C helps the body absorb iron, which carries oxygen via the blood to muscles. As muscles grow, the breakdown of fat increases. Besides this, adequate iron levels mean we have the energy required to stay active and exercise.
Iron is vital for several body systems, and deficiencies can lead to low energy, intestinal problems, heart problems, and poor immunity. In fact, studies show that treatment of iron deficiency anemia causes weight loss and improved metabolism.
Better Fat Oxidation
Vitamin C plays a vital role in fat burn by helping synthesize carnitine, the molecule that transports fats to the mitochondria, where they are oxidized to produce energy. People with insufficient amounts of vitamin C will experience disruptions in this process, thereby storing greater amounts of fat in their bodies.
Studies suggest people with adequate vitamin C levels burn fat 30% faster during moderate exercise than people with low vitamin C. That is why sufficient amounts of this nutrient are essential for weight loss and preventing weight regain.
Strong Antioxidative Effects
During intense workouts, the balance between free radicals and antioxidants is disturbed in a process called oxidative stress. As a powerful antioxidant, Vitamin C helps alleviate the post-workout effects caused by oxidative stress.
Studies show that people who took vitamin C supplements while exercising experienced lower levels of oxidative stress and its symptoms, such as muscle fatigue. Antioxidants also help with muscle repair.
---
Note: Learn more about IV Therapy for Athletic Performance.
---
How to Use Vitamin C for Weight Loss?
Human bodies can't synthesize vitamin C, which is why we need to ingest it through food, supplements, or IV therapy.
Vitamin C-rich foods are low in calories and high in fiber, helping you maintain a low-calorie intake while supplying you with all the essential nutrients for health and optimal weight. Importantly, these foods are best consumed fresh or lightly steamed because cooking at high temperatures for long destroys vitamin C.
Foods containing high levels of vitamin C are:
Citrus fruits (orange, lemon, grapefruit) and tropical fruits (guava, kiwi, papaya)
Red and yellow peppers
Kale
Broccoli
Tomato
White potatoes
Vitamin C supplements are an excellent way to give your body some extra vitamin C. While the US Food and Drugs Administration (FDA) does not approve dietary supplements, it lists the recommended dosage of vitamin C as 90 mg per day for adults and children over the age of 4. The recommended intake may differ in cases of pregnancy and severe vitamin C deficiency (scurvy).
When administered via IV therapy, vitamin C is directly injected into your bloodstream, bypassing your digestive system and speeding up its positive effects. Since vitamin C is water-soluble, we secret it through sweat and need to replenish it regularly. IV therapy is the one of the most efficient ways to do so.
Vitamin C for Weight Loss Cost
Vitamin C is an essential ingredient in Vibrant Vitality Clinic's signature IV therapy for weight loss*, which costs $179 per session.
During your consultation, VVC medical professionals will determine the frequency of treatments based on your health, weight loss goals, and progress.
*Disclaimer
These statements have not been evaluated by the Food and Drug Administration. This product is not intended to diagnose, treat, cure, or prevent any disease.
Can You Take Too Much Vitamin C?
Because Vitamin C is soluble in water, it is difficult to have too much of it as your body will release excess ascorbic acid through urine.
If daily doses surpass the upper limit (2,000 mg for adults), the following symptoms can occur:
Diarrhea
Stomach cramps
Nausea and vomiting
Heartburn
Headache
Conclusion
Vitamin C encourages weight loss and helps the body break down fat while improving the immune system and metabolism.
---
Note: Learn more about 10 vitamins for an immune system boost.
---
Vitamin C deficiency may be the cause of your weight loss stagnation, so it's essential to regularly ingest vitamin C and maintain its levels in your body. Healthy levels of this essential nutrient will give you better health and support your weight-loss efforts.
Contact the Vibrant Vitality Clinic team to schedule a consultation and start your weight loss journey today.