The formula for shedding extra pounds couldn't be simpler: eat less and exercise more. However, people's weight loss journeys are anything but straightforward as many factors affect the process. From hormonal imbalances to a lack of energy due to nutritional deficiencies, many biological and psychological causes prevent us from achieving and maintaining a healthy figure.
IV therapy has established itself as a weight-loss aid because it's a safe medical procedure and provides many other benefits besides supporting weight loss.
Let's see how IV therapy for weight loss works, what results to expect, and how long they last.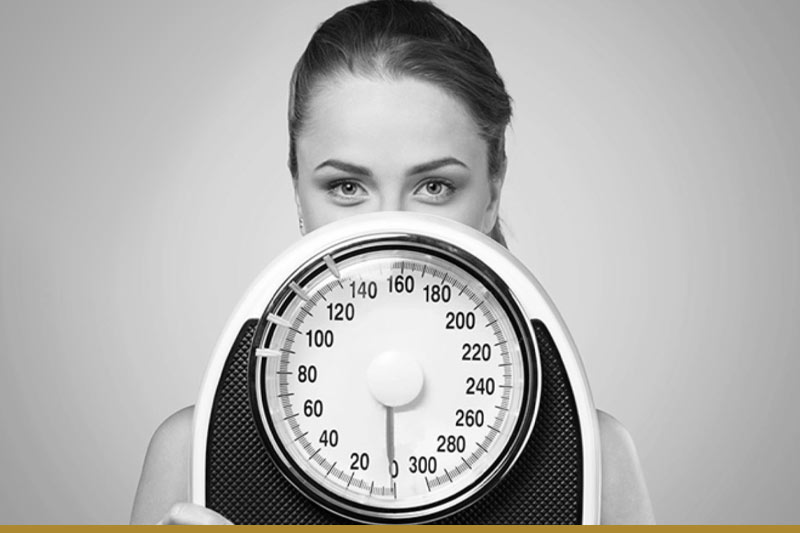 What Is IV Therapy for Weight Loss?
IV therapy is a medical procedure in which a medical professional administers a cocktail of fluids, carefully selected nutrients, and, sometimes, medications into the patient's bloodstream.
IV therapy is an effective measure for weight loss when combined with a balanced nutritional plan and regular exercise. Keep in mind that no medical, cosmetic, or other treatment for weight loss works without a healthy diet and a regular workout regime. IV therapy is no exception.
The treatment helps patients unlock the beneficial properties of IV nutrients , in contrast to the oral ingestion of food and supplements, where the digestive system first metabolizes the nutrients and delivers them to cells in lower concentrations.
How Does IV for Weight Loss Work?
IV therapy providers carefully select nutrients depending on the patient's specific health concerns and needs. Patients who struggle with excess weight typically receive supplements that aid weight loss*, in addition to the vitamins and minerals that are the basis of IV therapy. The contents of the IV drip can include enzymes, electrolytes, amino acids, and other nutrients.
To help support patients on their weight loss journey, The Vibrant Vitality Clinic's medical providers usually use ingredients that help prevent weight gain, including:
MIC (methionine, inositol, and choline) – These essential amino acids help regulate cholesterol levels and break down fat.
B vitamins – This complex of eight vitamins has a wide range of functions. They support the nervous system, help with the creation of red blood cells and the conversion of food into energy.
L-carnitine – This amino acid plays a crucial role in transforming fat into energy, building muscles, and improving energy levels.
Vitamin C – The vitamin C helps fat oxidation, and people struggling to lose weight are frequently deficient in this essential nutrient.
Magnesium – An essential mineral that helps with many of the bodies processes, magnesium improves muscle function, regulates blood sugar levels and heartrate, maintains a healthy metabolism, and increases energy levels.
Glutathione – This antioxidant regulates insulin levels and helps fight disease but its levels decrease with age, stress, and a poor diet.
IV therapy usually includes other immunity-boosting and rehydrating nutrients such as zinc, vitamin D, vitamin E, vitamin A, selenium, calcium, dextrose, saline solution, and more.
---
Note: Find out more about vitamins for an immune system boost and the foods that contain them.
---
Benefits of IV Therapy for Weight Loss
Due to inadequate nutrition, many people have vitamin and mineral deficiencies that hinder the smooth functioning of their body. IV therapy helps optimize nutrient levels, regulating processes that prevent weight gain. The benefits of the treatment include:
More energy, less fatigue – Vitamins and minerals that maintain optimal energy levels help patients increase the frequency and intensity of workouts.
Increased muscle mass – MIC and L-carnitine are supplements that help increase muscle mass and burn fat, directly aiding in weight loss*.
Optimal blood sugar – Nutrients that regulate the patient's blood sugar levels lead to better eating habits and decrease sugar cravings.
Faster metabolism – Nutrients present in IV drips such as B12 and L-carnitine help speed up the metabolization of carbohydrates and the turning of fat into energy, resulting in less fat accumulation.
Improved sleep – The vitamins and nutrients present in IV cocktails, particularly B vitamins and magnesium, improve sleep patterns and help with insomnia.
*Disclaimer
These statements have not been evaluated by the Food and Drug Administration. This product is not intended to diagnose, treat, cure, or prevent any disease.
How Long Does the Treatment Take?
The duration of the treatment depends on the patient's age, weight, and contents of the IV bag. The therapy usually lasts 30-60 minutes, but it may take longer if the patient requires many nutrients and supplements.
How Long Do the Effects Last?
The length of the treatment's effects is different from person to person. Patients report feeling energized for up to one month after the procedure. Doctors recommend IV therapy for weight loss once or twice per month for the best results.
Is IV Therapy for Weight Loss Safe?
IV therapy for weight loss is considered a safe treatment that can benefit most people. A few conditions that preclude you from receiving the treatment include allergies to any ingredient in the therapy and infection or inflammation at the insertion site.
Infection, allergic reactions, blood clotting, and phlebitis are rare side effects. These risks are associated with complications arising from untrained or non-medical staff performing the procedure or unpredictable circumstances. These side effects are commonly caused by:
Inadvertent administration of therapy into the surrounding tissue instead of the intended vein
Non-sterile injection site or equipment
Uncontrolled bleeding at the injection site
Leaving the catheter in the vein for too long
The IV therapy being administered too quickly
Pushing too much air from the needle into the vein
The safety of IV therapy is greatly increased when medical providers perform the procedure.
Cost
The cost of IV therapy for weight loss depends on the patient's specific needs and the expertise of the treatment provider.
The Vibrant Vitality Clinic offers a range of IV treatments at $149 with the option of adding ingredients for weight loss such as B12 at $25, B12 MIC at $30, and more.
Conclusion
Intravenous therapy supports weight loss by ensuring the optimal level of nutrients in the body and the smooth functioning of processes that prevent weight gain. It's a low-risk treatment with multiple benefits and something to consider if you're struggling with excess weight.