Losing weight has never been more on people's minds than nowadays, when almost 40% of the world's population is overweight. The problem is not just one of esthetics – excess weight is a serious health concern that has far-reaching consequences.
Restrictive eating plans and regular exercise are difficult to sustain, so most patients need additional help to shed excess pounds. These aids take the form of supplements, counseling, or a comprehensive medical weight-loss program. In the sea of weight loss products, resveratrol is gaining attention such an aid.
This article explains what resveratrol is, how it may help patients lose weight*, and whether the supplement is safe for everyone.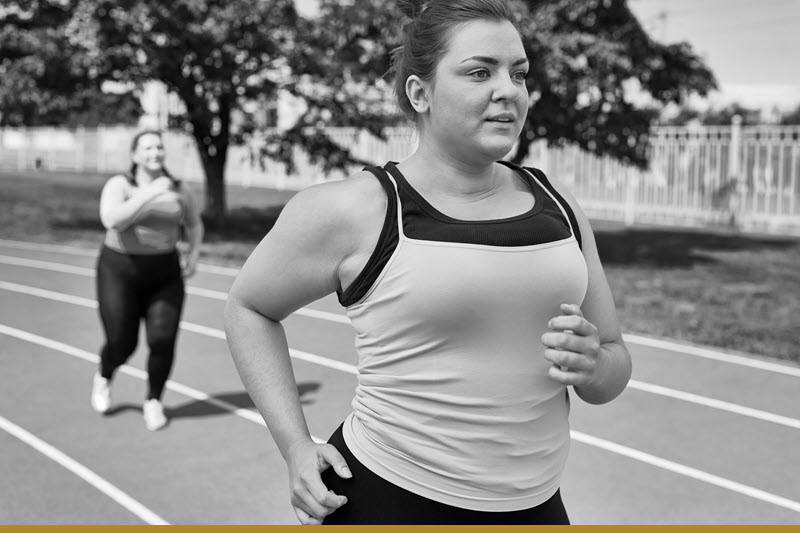 What Is Resveratrol?
Resveratrol is an antioxidant belonging to the group of polyphenols, naturally occurring compounds in some plants. They protect the body from free radicals and provide various health benefits, including lowering inflammation, protecting the brain and cardiovascular system, and more.
Resveratrol is found in over 70 plants, including grapes, berries, apples, plums, peanuts, pistachios, and cocoa. Since the levels of resveratrol in food are relatively small, people often use supplements to increase levels and promote health.*
Can Resveratrol Help You Lose Weight?
Research shows resveratrol significantly reduces body weight, waist circumference, and fat mass, while increasing lean mass. Most studies were conducted in vitro and on rats, so more evidence is necessary to conclusively establish its effectiveness in humans.
Nevertheless, evidence suggests that resveratrol helps with weight loss via the following mechanisms.
---
Note: Combine Resveratrol with our 19 practical weight loss tips for the best results.
---
Resveratrol May Improve Insulin Sensitivity
Resveratrol optimizes insulin function in some patients by activating sirtuins, proteins that assist with insulin secretion in the pancreas and enhance the muscles' ability to absorb glucose. The result is more muscle energy and less fat stored in cells.
Resveratrol Reduces Inflammation
Inflammation contributes to insulin resistance, leading to increased fat storage. Resveratrol may help reverse the condition by inhibiting cellular and molecular inflammatory mediators, though scientists don't yet fully understand the compound's anti-inflammatory mechanisms.
---
Note: Learn how insulin resistance affects weight loss.
---
Resveratrol Improves Metabolism
Scientists suspect one of resveratrol's primary role is to modulate the composition of gut microbiota, increasing beneficial bacteria, and maintaining gut barrier function. This positively affects metabolism and improves metabolic disorders. A healthy metabolism means our bodies burn more calories and store less fat.
Resveratrol May Increase Energy and Physical Endurance
By activating sirtuins, resveratrol may help muscles use oxygen more efficiently, enabling longer and more intense physical activity. Fitness enthusiasts who take resveratrol claim it decreases muscle fatigue and gives them more energy for workouts.
---
Note: Learn how IV therapy can help improve athletic performance.
---
Resveratrol May Suppress Appetite
Resveratrol activates receptors in the intestinal tract that send satiety signals to the brain. It also improves insulin sensitivity, reducing cravings, and decreases cortisol, which stimulates appetite.
Resveratrol Accelerates Fat Breakdown
Research shows resveratrol helps lower body fat by inhibiting adipogenesis, the formation of fat cells, and triggering lipolysis, the process of burning fat stored in adipose tissue.
Resveratrol May Lower Estrogen Levels
Resveratrol is classified as a phytoestrogen because it is structurally similar to estrogen. In some cases, it may inhibit estrogen activity, tipping the estrogen/testosterone balance in favor of testosterone. This can help build more muscle and burn more calories.
---
Note: Learn how testosterone therapy can help you lose weight.
---
The Best Resveratrol for Weight Loss
Resveratrol has two chemical forms: trans- and cis-resveratrol. They coexist in plants.
Trans-resveratrol is the best form for weight loss because it is more prevalent and bioactive, ready to be absorbed and used in our bodies.
Cis-resveratrol is less abundant in plants and can also occur when trans-resveratrol is exposed to light. This form is less studied because of its instability. Most available studies show cis-resveratrol has weaker antioxidant, anti-inflammatory, and anti-platelet effects than the trans isomer.
Most supplements contain a mix of both resveratrol forms, but pure resveratrol products containing up to 99% of trans-resveratrol provide the most health benefits.*
How Much Resveratrol Should You Take for Weight Loss?
The optimal resveratrol dosage for weight loss* depends on the patient's body mass and health condition. Scientists agree that a daily intake of 100-1000 mg of resveratrol for weight loss* is safe. Higher doses may lead to mild to moderate gastrointestinal issues.
Talk to your healthcare provider to determine the best dosage for you.
How Much Weight Can You Lose with Resveratrol?
Anecdotal evidence suggests patients who take 250 mg daily may lose 40 pounds in seven months. However, health experts emphasize that resveratrol supplements work only in combination with a healthier lifestyle – a balanced diet and regular physical activity.
Should Anyone Avoid Resveratrol for Weight Loss?
Research and patient experience show resveratrol in doses of up to 1000 mg is safe for most healthy adults. The supplement may pose a certain health risk to:
Women with estrogen-related conditions (pregnancy, breast-feeding, breast or ovary cancer, using oral contraceptives) because resveratrol affects estrogen activity.
Patients who take warfarin, ibuprofen, aspirin, and other anti-inflammatory drugs because resveratrol reduces the platelet activity.
Resveratrol for Weight Loss Cost
Resveratrol supplements range in price from a few dollars to $70-$80, depending on the product's dosage, amount, and purity.
At Vibrant Vitality Clinic, our medical professionals provide a comprehensive medical weight loss program customized for each patient. They add resveratrol to certain plans to promote weight loss and provide other health and beauty benefits.*
Conclusion
Patients usually manage to lose weight when they modify their lifestyle habits and add weight loss products, such as resveratrol, to their efforts. When taken according to a medical expert's instructions, resveratrol may provide various benefits, including weight loss*, without compromising the patient's health.
Aiding weight loss is only part of what resveratrol can do. Learn more about the positive effects of resveratrol for skin and ways to incorporate the ingredient into your skin care.
*Disclaimer
These statements have not been evaluated by the Food and Drug Administration. This product is not intended to diagnose, treat, cure, or prevent any disease.