There is an increased awareness that maintaining normal weight is more than just attaining a certain body image goal. Shedding excess weight is a matter of decreasing the risk of many life-threatening diseases, including diabetes, heart disease, and even cancer.
A healthy diet and regular exercise remain the basis for all weight loss strategies, but many patients require medical help to achieve results. Recent developments in medicine have given medical weight loss programs another excellent tool to help patients lose weight safely and effectively – semaglutide injections.
This article explains how semaglutide for weight loss works, what benefits to expect from the therapy, and how it compares to other weight loss medications.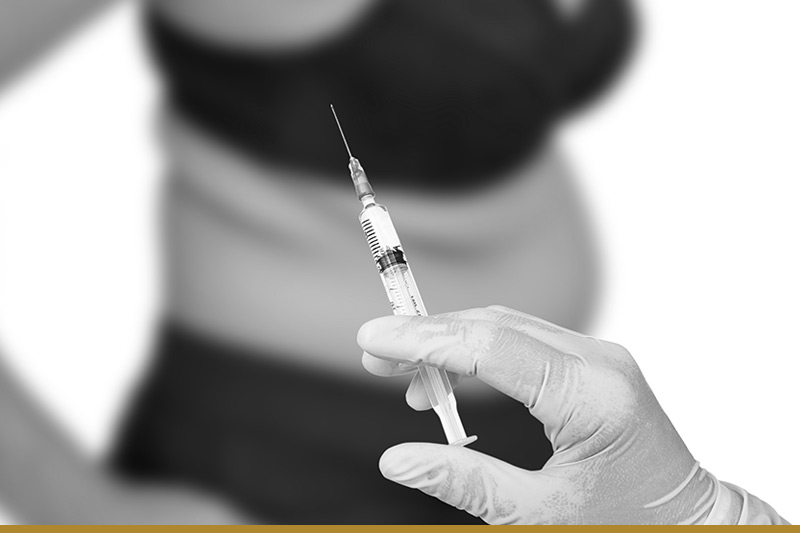 What Is Semaglutide?
Semaglutide belongs to a class of medicines called glucagon-like peptide 1 (GLP-1) agonists. It mimics the action of GLP-1, an incretin hormone responsible for regulating insulin production, appetite, and satiety.
The first semaglutide medication was approved in 2017 under the brand name Ozempic. It lowered blood sugar in people with type two diabetes but scientists noticed that patients also lost weight as a side benefit.
Semaglutide for weight loss was approved in 2021 under the brand name Wegovy. The FDA approved semaglutide for weight loss after clinical trials showed an impressive 15% (or more) reduction in body weight.
Medical providers prescribe semaglutide to adult patients with a body mass index (BMI) of 30 or greater, or with a BMI of 27 or greater and at least one weight-related condition, such as high blood pressure or cholesterol. They also prescribe it to obese adolescents above 12 years of age with a BMI at or above the 95th percentile for age and sex.
---
Note: Learn how to start your weight loss journey.
---
How Does Semaglutide Work?
When we eat, our bodies produce the hormone glucagon-like peptide 1 (GLP-1) to lower blood sugar levels. GLP-1 is primarily produced in the intestine, with smaller quantities also released by the central nervous system and pancreas.
The hormone stimulates insulin secretion, lowers glucagon production, and slows down the movement of food from the stomach into the small intestine (gastric emptying), prolonging the feeling of fullness.
Some people release too little GLP-1, resulting in overeating and snacking between meals. Evidence suggests that people with obesity experience impaired GLP-1 release and benefit from medication that mimics the action of GLP-1, such as semaglutide.
Semaglutide contains a GLP-1 agonist, a substance that is 95% like natural human GLP-1. Slight structural modifications make synthetic GLP-1 last much longer the naturally occurring hormone, which rapidly breaks down.
Semaglutide prolongs the feeling of satiety and suppresses appetite, helping patients lose weight. Many medical professionals claim there hasn't been a weight-loss medication with such dramatic results - comparable to those of bariatric surgery.
Semaglutide is administered as a once-weekly injection for weight reduction and management to obese and overweight patients. The medication is overall safe and well-tolerated.
Doctors also recommend reducing calorie intake and increasing physical activity during the therapy.
Benefits of Semaglutide
Apart from weight loss, semaglutide provides the following benefits:
Increased insulin production
Decreased glucagon production
Reduced blood sugar
Suppressed appetite
Longer periods of satiety
Reduced blood pressure
Lower risk of cardiovascular events (e.g., heart attack) in patients with type two diabetes
Potential Side Effects
Semaglutide is safe and well-tolerated. Patients can experience these symptoms which subside after a few weeks:
Nausea
Vomiting
Diarrhea
Constipation
Upset stomach
Tiredness
Dizziness
Rare, severe side effects of semaglutide injections include:
Kidney problems
Pancreatitis
Gallbladder problems
Blurred vision
Increased heartbeat
Low blood sugar
Depression
Suicidal thoughts
Sudden sweating
Shaking
Tingling in the hands and feet
Shortness of breath
Semaglutide has a black box (strictest) FDA warning because it can potentially cause thyroid C-cell tumors. The drug is not safe for patients with a family history of medullary thyroid carcinoma and patients who have multiple endocrine neoplasia syndrome type 2.
Interaction with Other Medication
Semaglutide can increase the risk of unwanted side effects if taken with other medication that lowers blood sugar (e.g., insulin), or that increases insulin release (e.g., sulfonylureas). It can also lessen the effects of some oral medications because it slows gastric emptying.
Tell your medical provider about all prescription and over-the-counter medications you are taking. Your doctor may lower the dosage of some medication or recommend alternatives.
How Is Semaglutide Dosed?
Semaglutide is available in five pre-set doses: 0.25 mg, 0.5 mg, 1 mg, 1.7 mg, and 2.4 mg per injection.
Semaglutide patients typically start the treatment with the lowest dose (0.25 mg) once weekly. They increase the dosage to the next pre-set dose every four weeks, until they reach the full dose of 2.4 mg.
The injection is given on the same day each week at any time of day and independent of food.
The injection is administered subcutaneously in the thigh, abdomen, or upper arm. It is important to rotate locations every time.
How Much Does Semaglutide Cost?
The manufacturer's list price for a package of four pre-loaded semaglutide injections for weight loss is $1,349.02. The price for consumers may be different, depending on where they purchase the medication and whether their insurance covers the treatment.
Vibrant Vitality Clinic offers a medically supervised weight loss program, which also includes semaglutide injections as part of the treatment. The program lasts six months and includes a physical exam, EKG, monthly supply of semaglutide injections, diet and exercise plans, regular check-ups, supplement discounts and other weight-loss strategies.
Semaglutide vs. Other Weight Loss Medication
Some doctors refer to semaglutide as a game-changing medication for weight loss because its effectiveness is superior to other weight-loss drugs.
Injectables
Liraglutide (Saxenda) is an FDA-approved, anti-diabetic medication for weight loss. It is given subcutaneously once a day. When combined with a calorie-reduced diet and regular exercise, the medicine can lead to a 5-10% reduction in weight.
Semaglutide can provide more dramatic results (around 15% reduction in body mass), and the weekly shots are more convenient than daily administration.
Oral medications
Oral medications for weight loss that doctors commonly prescribe include metformin, phentermine, topiramate, bupropion, and low-dose naltrexone.
The FDA has approved phentermine for weight loss, but the drug can only be used for 12 weeks. Other medications are prescribed off-label because they suppress appetite and treat weight-related conditions.
Oral medications typically lead to a 5-10% reduction in body weight after at least six months of use.
---
Note: Learn more about the best weight-loss products to help you slim down.
---
Conclusion
Semaglutide for weight loss is a breakthrough medication that enables safe and effective weight reduction and weight management. Healthcare professionals emphasize that the therapy is intended for use in combination with a reduced-calorie diet and increased physical activity.
If you need medical help to lose weight, contact the Vibrant Vitality Clinic team to discuss our medical weigh loss programs incorporating semaglutide injections.