Most people with excess weight have one thing in common: they overeat. Various factors contribute to this lack of control over appetite, from hormonal to psychological. They make it difficult for overweight patients to adhere to the two basic weight-loss strategies – diet and exercise.
Appetite suppressants are an increasingly popular solution to uncontrollable cravings. This article explains what appetite suppressants are and how they work.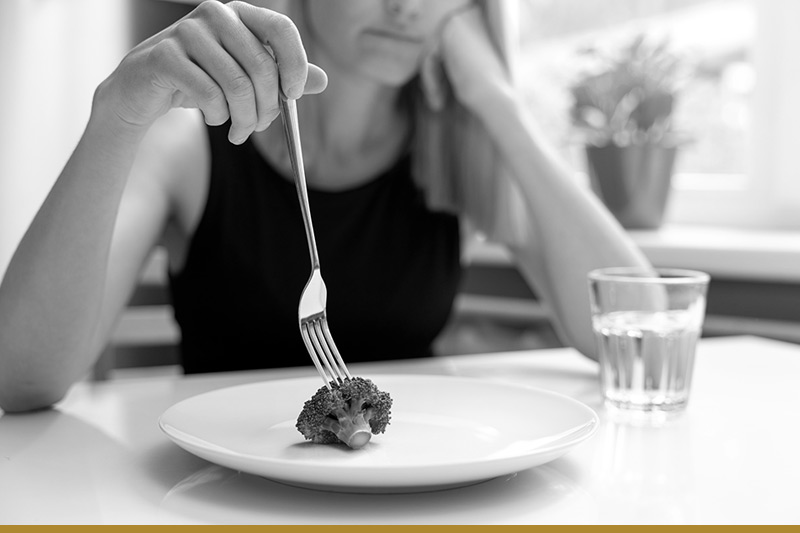 What Are Appetite Suppressants?
Appetite suppressants are medications and supplements formulated to reduce cravings or increase the period of satiety between meals. Medical professionals recommend them to patients who need help losing weight. Some appetite suppressants are available on prescription, and others can be bought at pharmacies.
Types of Appetite Suppressants
The following classification of appetite suppressants can help you determine if any of these products is a viable solution for your eating disorder.
Prescription
Prescription appetite suppressants can only be obtained with a prescription from a medical provider. Some of these drugs are FDA-approved for appetite management, while others are indicated for other purposes, but doctors use them off-label to curb cravings. They are used as pills, tablets, or injections.
FDA-approved appetite control and weight loss medications include semaglutide injections, liraglutide injections, phentermine/topiramate combination, and phentermine (allowed only for 12 weeks).
Medical providers use other appetite suppressants off-label, including metformin, topiramate, and low-dose naltrexone.
Some prescription medications, such as semaglutide, provide impressive results. However, these medications can only be used under medical supervision. They may interact with other medications and come with certain health risks.
Over-the-counter
OTC appetite suppressants are products that haven't been approved by the FDA and don't require a prescription. They are dietary supplements containing medicinal plants and ingredients that reportedly limit food intake, such as green tea, raspberry ketones, glucomannan, chromium, and more.
Relora is an example of an effective OTC supplement for weight management. It consists of two tree bark extracts and energy-supporting B vitamins. Limiting stress-related food cravings is one of its many health benefits.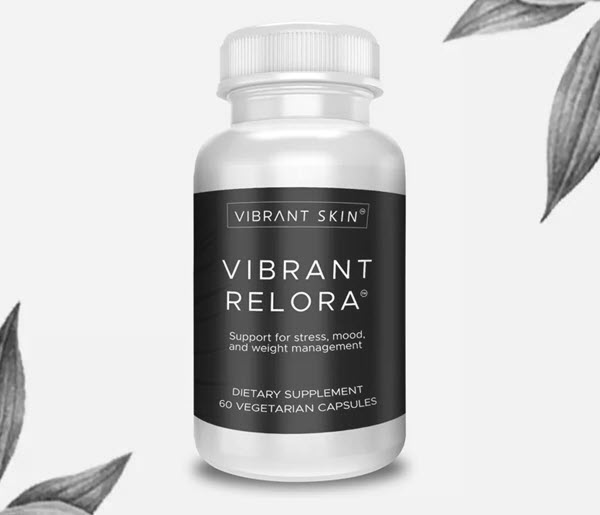 ---
Note: Read more about Relora's benefits for patients with weight management issues.
---
Natural
Natural appetite suppressants are certain foods, vitamins, minerals, herbs, and other products that reduce food cravings. Many people prefer natural over chemical appetite suppressants due to the lower risk of severe side effects and additional health benefits.
Research has shown that ingredients such as almonds, eggs, coffee, avocado, ginger, and dark chocolate are successful at combating excessive appetite. For an exhaustive list of hunger-curbing foods, consult our article on the best appetite suppressants among natural ingredients.
Synthetic
Synthetic appetite suppressants contain chemical ingredients made in a lab. Pharmaceutical medications for weight loss and obesity are synthetic drugs. They affect the central nervous system, modulating the patient's appetite control center. Some appetite-suppressing dietary supplements contain a combination of natural and synthetic ingredients.
How Do Appetite Suppressants Work?
Appetite suppressants work by reducing appetite and increasing satiety. They may achieve this via the following mechanisms:
Increased serotonin production – Leads to reduced appetite.
Increased norepinephrine concentrations – Causes increased energy expenditure, stimulating the person to be more physically active, indirectly helping to manage cravings.
Increased dopamine concentrations – Affects motivation and reward pathways, stimulating patients to resist caloric intake.
Decreased cortisol levels – Decreases stress-related food intake.
Reduced ghrelin levels – Reduces cravings caused by the activity of the hormone ghrelin, which signals when the stomach is empty.
Decreased carbohydrate absorption – Leads to a slower rise in blood sugar levels after meals, resulting in reduced appetite and increased satiety.
Delayed gastric emptying – Increases the feeling of fullness.
Altered gut hormones – Increased release of gut hormones such as peptide YY and glucagon-like peptide-1 (GLP-1) promote satiety and reduce food intake.
Benefits of Using Appetite Suppressants
Appetite suppressants aid in the process of weight loss. Since excessive weight and obesity are linked to an increased risk of severe diseases, such as diabetes, appetite suppressants may play a role in reducing these health risks.
Some natural appetite suppressants provide other health benefits, including increased energy, improved mood, and healthier sleep patterns.
Risks of Using Appetite Suppressants
Appetite suppressants contain ingredients that affect our nervous system and may cause harm if used without medical supervision. Whether natural or synthetic, they can also interfere with other medications the patient is taking.
The following side effects are associated with the use of appetite suppressants:
Dry mouth
Gastrointestinal issues (constipation, diarrhea, stomach pain)
Dizziness
Insomnia
Fatigue
Headache
Increased heart rate
Nervousness
Anxiety
In rare cases, patients can suffer from liver damage.
It is vital that you consult with a healthcare professional before taking any appetite suppressant to determine if it's suitable for your individual needs and to monitor for any potential adverse effects.
---
Note: Find out how hormonal changes affect insomnia and anxiety.
---
Who Is a Good Candidate for Appetite Suppressants?
Medical providers usually recommend appetite suppressants to overweight and obese patients who struggle to lose weight through diet and exercise. They typically fulfill one of these criteria:
Body mass index of at least 30
Body mass index of at least 25, with a weight-related comorbidity
30+ pounds of excess weight
Eating disorder
Who Should Not Take Appetite Suppressants?
Medical providers typically do not prescribe appetite suppressants to patients with the following conditions:
Pregnant and breastfeeding
Liver disease
Kidney disease
Hyperthyroidism
High blood pressure
Glaucoma
Emotional problems
Patients taking anti-depression or anti-anxiety drugs
Natural appetite suppressants come with fewer risks of side effects and may be a good solution for patients who don't fit the criteria for stronger medications. However, the FDA doesn't review or approve supplements so it is essential to talk to your healthcare provider to weigh the pros and cons of using an appetite suppressant.
Conclusion
Appetite suppressants may sound like a magical bullet for people with excess weight. Some products do help patients achieve their weight-loss goals, but it is important to take them under medical supervision to avoid complications.
Note that appetite suppressants only work when paired with a restrictive eating plan and increased physical activity.
If you need help shedding extra pounds and improving your overall health, contact our medical professionals at Vibrant Vitality Clinic. They will create a customized weight loss program for your unique needs.