Maintaining weight can be challenging for people with busy, stressful lives. Among the many negative impacts on health, chronically elevated cortisol levels can cause hormonal imbalances resulting in excess weight.
The complicated relationship between stress and weight gain involves many physiological and psychological factors. However, understanding how the biological mechanisms behind stress impact metabolism can help you gain control of your weight.
This article explains the link between stress and weight gain, providing actionable tips to shed extra pounds.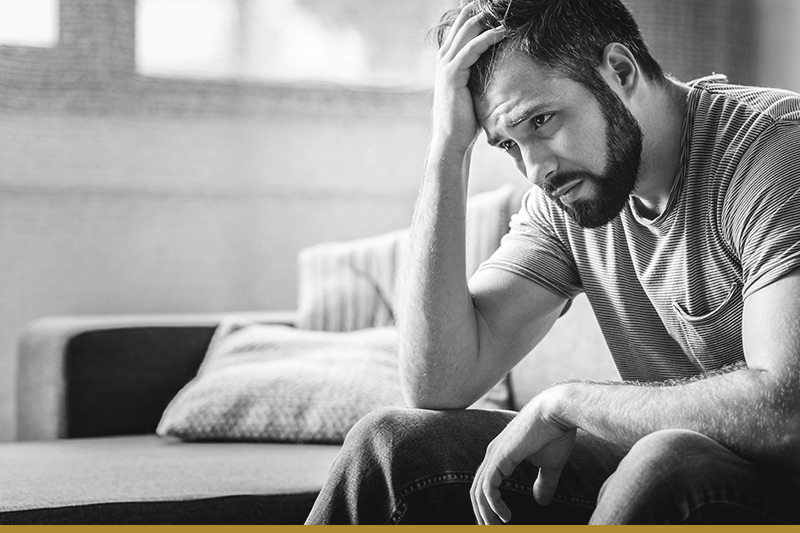 Does Stress Affect Weight?
Daily stressors contribute to unexpected weight oscillations, hindering one's fitness goals and worsening overall health.
Physical or psychological pressure triggers cortisol release as the body prepares for survival. It is natural for this to occur. However, a prolonged spike in cortisol levels may lead to unwanted weight gain.
Chronic stress upsets the metabolic rate in the following ways:
Cortisol disrupts insulin signaling and increases blood pressure while suppressing the immune system. Dysregulated blood sugar levels cause people to start craving unhealthy, high-calorie comfort foods (e.g., fatty, sugary, or salty snacks).
High cortisol levels slow the metabolism, increasing visceral fat storage, typically around the waist (i.e., abdominal or belly fat).
This hormonal imbalance can also lead to low testosterone production, reducing muscle mass and decreasing the calorie burn rate.
Disrupted sleep patterns mess up the function of hunger and fullness hormones (leptin and ghrelin) and create a habit of overeating.
Emotional eating develops as an unhealthy stress-coping mechanism, often leading to excess calorie intake.
---
Note: Learn more about the relationship between stress and hormones.
---
Signs of Stress-Related Weight Gain
Stress-induced weight gain can manifest both physically and psychologically. Symptoms vary in intensity and duration based on the individual's stress response.
The most typical stress-related weight gain signs are the following:
Erratic weight fluctuations
Abdominal weight gain
Bloating
Fatigue
Muscle tension
Increased appetite
Emotional eating
Irritability
Lack of motivation
---
Note: The inability to cope with daily stress due to chronic tiredness may also be a symptom of adrenal fatigue.
---
Long-Term Risks of Stress-Induced Weight Gain
Kickstarting weight loss is a daunting task for the chronically stressed. However, understanding the potential health complications and long-term consequences of weight gain caused by stress can push one to act immediately.
The most critical health risks of stress-induced weight gain are the following:
Type 2 diabetes
Problems with digestion (e.g., irritable bowel syndrome)
Insulin resistance
Cardiovascular issues
High blood pressure
Obstructive sleep apnea
Joint problems (e.g., osteoarthritis)
Increased risk of cancer
Lowered self-esteem
Chronic inflammation
Compromised immunity
Infertility
---
Note: Learn more about how hormones and weight loss are connected.
---
How to Reduce Stress and Lose Weight
Here are some tips to reduce cortisol and minimize stress-related weight fluctuations.
Adopt a balanced diet – This includes portion control, consuming nutrient-dense food, avoiding processed foods, and having regular protein-rich meals.
Exercise regularly – Incorporate daily physical activity into your schedule, preferably light cardio, brisk walking, and strength training. Avoid physical overexertion, as it can increase cortisol levels and put your body under more pressure.
Prioritize sleep – Poor sleep quality and sleep deprivation slow the metabolism and reduce the willpower necessary to sustain healthy habits.
Create a stress-relief routine – Engage in relaxing activities that calm the nervous system, such as meditation, yoga, tai chi, deep breathing exercises, massage, reading, or prayer.
Add supplements – Nutritional supplements for stress reduction can speed up your weight loss by alleviating stress-related symptoms.
Increase vitamin intake – Hormone-balancing vitamins and vitamins for stress are effective in promoting relaxation, stabilizing the mood, and reducing built-up tension. Vitamin B and B12 are especially effective in supporting your weight loss efforts.
Try appetite suppressants – You can curb unhealthy cravings with appetite suppressants and medication, such as Relora, metformin, or low-dose naltrexone.
Medical weight loss – Join a medically supervised weight loss program for professional help, guidance, and feedback. A customized weight loss strategy with regular follow-up appointments significantly improves the odds of regaining and sustaining a healthy weight.
---
Note: Read more on how to lose stress-triggered weight gain under control.
---
Conclusion
Stress is part and parcel of daily life. Luckily, most side effects are preventable, including unwanted weight gain. Learning how to manage stress is vital for both physical health and emotional wellbeing. Stress-coping techniques, lifestyle changes, and professional help can help you stay on track and achieve your health goals.
Contact the Vibrant Vitality Clinic staff for more information about the medical weight loss programs, supplements, and support services.
Next, find out how insulin affects weight loss and what you can do to preserve its function.